With the new week all set to mark its beginning, here's how the stars are aligned for you. Read on your weekly numerology prediction as provided by Dr. Madhu Kotiya, Tarot mentor, Numerologist and Vastu Expert to plan for days ahead.
Number 1
Health will remain good. This week you will be more emotional and moved by simple things. Your intuition is very sharp, and you may receive a message from your unconscious mind. This is a suitable time to listen to your intuition and your gut feeling. Professionally, things should be going very well for you. People will be inspired by your ideas, your passions, and your way of doing things. Let your inner voice guide you in how you operate. This is an excellent time to make investments, follow your instincts about them. Promotion, hike in salary is indicated for those in a job. On the relationship front, emotional disturbances may make you tense up. You have anxiety and fear of losing your love. This very thought may give you sleeplessness.
Lucky number: 8
Lucky colour: Pastel colours
Lucky day: Wednesday
Number 2
This week the responsibilities and work will make you busy and exhausted. Health will be good, and you will be able to accomplish all work on time. But you should avoid anger and aggression. Restlessness is likely. Stay focused and grounded. Be sure that you are treating yourself nicely. Breathing exercises and meditation are particularly useful for you now. On the career front, work can be either burdensome or non-existent. You are likely to feel stuck. Financial constraints foreseen. On the personal front, romance is likely to be going very well. You need a guideline to move ahead in your relationship and have blessings of your mentor, Guru, or teacher. Spending time in spiritual pursuits, attending community prayers for marriage function with the family is on the card.
Lucky number: 12
Lucky colour: Red
Lucky day: Thursday
Number 3
This week you may repress your emotions, and this will impact your body negatively. You will be temperamental and moody. You must be careful about how, when, and where you vent your emotional reactions. Anything that reduces your stress level will be helpful now. A positive approach will always result in success. Professionally, there is a slow down of income and in your morale too. Untimely payment or delayed orders may dishearten you. Avoid getting emotional in professional matters. Your stamina and determination are the assets that make you a level higher than others. Do your best to be organized and productive. On the personal front, warmth, support, and affection of near and dear ones will make you feel lucky. This beautiful, warm energy is what will get you through the tough times and will help you succeed.
Lucky number: 11
Lucky colour: Brown
Lucky day: Monday
Number 4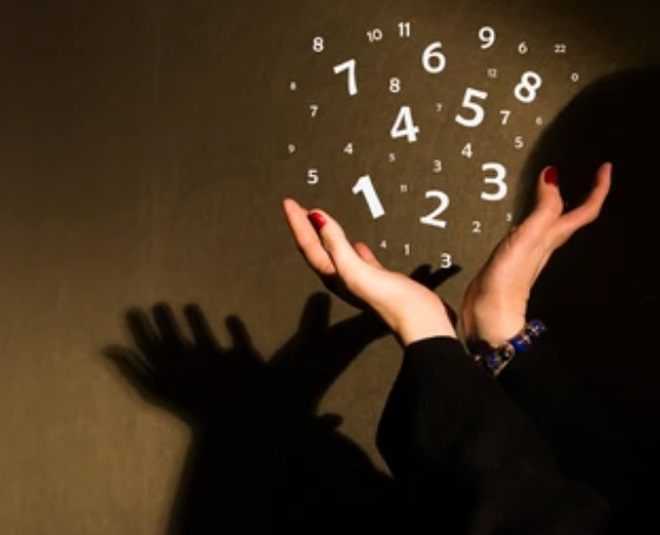 You need to create time and space to focus on yourself. This will help your health to improve. You are as important as anyone else. As the week progresses, a spark of new creativity and energy is on the card. You will enjoy good health. You feel very inspired and motivated. On the professional front, you are a leader focused to get what you want this week. A person of the other sex will be helpful to you and play a significant role in your success. You walk extra miles as you are ignited with positive energy. There are substantial gains of money, and your expenses are also great. On the relationship front, you may hear about the birth of a child, an engagement or marriage etc. You give your attention and time both to the relationship.
Lucky number: 19
Lucky colour: Black
Lucky day: Saturday
Number 5
You are creative, energetic, and full of vitality. This week your enthusiasm impresses others but if you become impatient or quick to anger or lose interest, you will put others off-side. This is a trial period of your patience and skills and not of getting restless. You will experience a good flow of money and success on the career front. New job opportunities and better prospects will come your way. The beginning of new investments or the willingness to undertake a new business venture is on the cards. A feeling of prosperity and abundance will give an extra spark to your personality. On the personal front, you will feel happy in terms of friendship and romance. This is a suitable time for love.
Lucky number: 12
Lucky colour: Yellow
Lucky day: Thursday
Number 6
The year does not start on a good term on the health front. There is also a possibility of some injury or wound. Follow up of strict discipline in diet, exercise, and medicine. Just be careful, half of the things can be controlled with your firm and positive routine. Meditation, yoga, and Pranayama will be beneficial for you. On the professional front, the career will boom, and luck shall be in your favors. New contracts, assignments are on the cards. A positive aura surrounds you and you will feel creative and inspired. On the relationship front, there will be a family get together and discussion over prominent issues. You will have peace, harmony, and tranquility in relations. You feel free to express your feelings or emotions to the one you have a crush on.
Lucky number: 13
Lucky colour: Peach
Lucky day: Tuesday
Number 7
You will welcome the year with a stable health. With experience, you safeguard yourself from any extremity related to diet and working schedule. You manage your time and work efficiently without taking much tension. You will be energetic and enthusiastic. Some senior people's health in the family may be the cause of concern this week. On the career front, you are very clear in your choice. Your field of career/business is your major concern. You will have a good bonding with your friends. At times there are challenges, and you may have to face the opposition for the field of profession you have chosen. Promotion is indicated for some. You bask with glory in relationships. There will be warmth and affection that will boost up your confidence.
Lucky number: 14
Lucky colour: Green
Lucky day: Friday
Number 8
This week you are likely to experience the deep joy of living. Life is an adventure, and you want to live it to the fullest. Get in touch with the joy inside you, and then share it with the loved ones. There is a new spark of creativity and new responsibilities which shall make you busy throughout the week. This week on the career front, you must hold your ground, despite ongoing. You need to take a stand and defend your position at all costs. This will take courage and persistence, but you have the strength and determination to do it. Save your money. In terms of love, if you are not interested in a relationship with someone then the kindest thing you can do is to let her/him know that you are not interested.
Lucky number: 21
Lucky colour: White
Lucky day: Monday
Number 9
This week you are likely to have a speedy recovery of whatever health problem you are facing. The seasonal ailments like cold, cough, congestion may irritate you. Take care of your diet. Learn from the cycle of life and be prepared for such difficulties in the future. Career-wise the week is good. You feel energetic and creative. Your positive approach at work gives you a boost. The money will increase, and you will feel financially sound. On the personal front, happiness from the children's side is indicated. You are romantic and passionate and get emotional happiness. There are love proposals or you may propose to your loved one and get the acceptance. Those who are looking for love, they are likely to meet someone.
Lucky number: 15
Lucky colour: Grey
Lucky day: Friday
We hope you have a great week ahead! For more such predictions, stay tuned!
Did you like this article ?