As the new week is about to kickstart, here's what you need to get prepared for. Get an in-depth analysis from Dr. Madhu Kotiya, Tarot mentor, Numerologist and Vastu Expert and plan for the important days accordingly.
The numerological readings are based on the destiny number. Let's look at how the destiny number is calculated.
Destiny Number: It is single digit total of your full date of birth. For example, your full date of birth is 14.4.2001, then by adding all the numbers in the date we get 3, so 3 is your destiny number.
Number 1
You feel good and will pamper yourself this week. You ought to experience pleasantries, sumptuous food, and entertainment activities. To rejuvenate yourself, do some basic grooming. This may draw your attention. Professionally, it's an excellent week for your career. Your emotional level is amazingly creative and focused. News of promotion or appraisal is on the cards. Self-confidence keeps your morale high. In the week you will handle any situation together with your intelligence. Your dreams are big and may create a world of your own and make a mark for yourself. In the matter of heart, you're living in illusions and an imaginary world. Ensure to have an honest and motivating friend circle. You're expecting an excessive amount of out of life and relationships. Don't keep high expectations.
Lucky number: 30
Lucky colour: Yellow
Lucky day: Tuesday
Number 2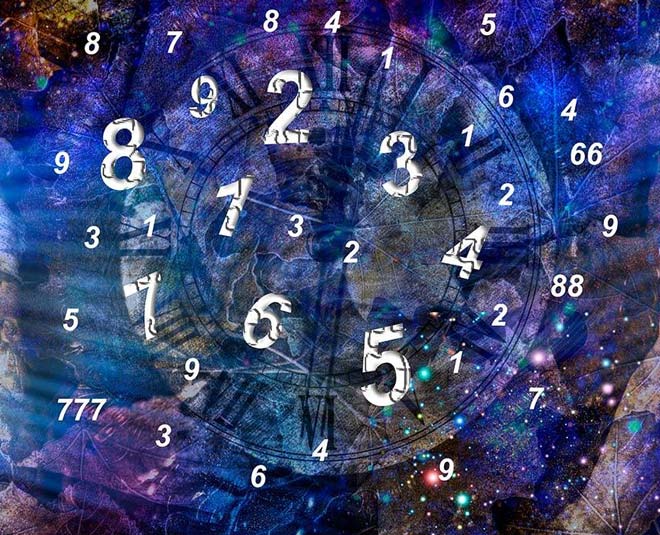 This week many issues are bothering you and it's going to be difficult to retain your peace of mind. In the beginning, you'll feel restricted mentally, physically, and financially. As the week progresses, you'll start building upon your motivation. Have a positive outlook. For perfect health, take excellent care of yourself. It's never too late to try to do the proper thing. You earn good money this week. Professionally, there's a particular element of perfectionism related to you. You're careful in your approach and you ensure that everything is planned and executed well for overall success. You'll not leave any task half done. You want to complete all assigned tasks and projects as per a particular standard. On the personal front, you find yourself in a situation where you'll use your energies productively.
Lucky number: 8
Lucky colour: Magenta
Lucky day: Friday
Number 3
The week is crammed with fear and doubts, and this might confuse you. You are feeling tired, inactive and fail to move ahead during this situation. Often, this the time to refresh and seek advice from the expert. You're constantly under a self-created dilemma that has shaped into a baseless fear. Stay positive, as this is a temporary phase and goals are going to be attained. On the career front, new opportunities will make you creative this week. You are feeling the drive to improve your career. This is the time to write down what you had aspired and wish to accomplish. A positive time to place ideas into practices. Success is foreseen. Relationships are likely to suffer this week. Things might not add up as you would have expected with a love relationship. Be honest with yourself first, then with your beloved.
Lucky number: 13
Lucky colour: Rose Gold
Lucky day: Tuesday
Number 4
This week your health needs your attention. For those affected by BP, heart, and diabetes problems, it's advised that you simply get yourself checked and be under observation. A strict diet is a must. You would like to maintain a positive attitude that's required for a balanced life. Get rid of all the tensions and mental worries. Professionally, this may be a busy week for you, perhaps it might be challenging also. You ought to know your limitations and resources to be more proactive and successful in your work. On the private front, you'll found yourself in a network of old and new friends. You're likely to contact new people, adding new friends to your network. Getting nostalgic while speaking to an old childhood friend is likely. Those in a relationship, suddenly your ex may come to you and enrich your life.
Lucky number: 17
Lucky colour: Silver
Lucky day: Saturday
Number 5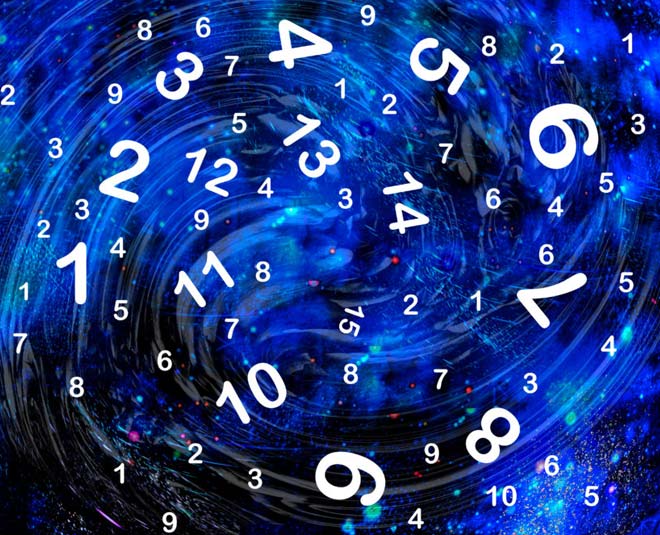 This week there are push and pull sort of energy which can cause negativity. This won't be unfamiliar for you as you've often faced such mood swings. Get yourself examined because the energy of the week isn't very positive. Take advice from a healthcare professional. If something is wrong, don't hesitate to take a second opinion and set about the treatment before it's too late. On the career front, make sure you have updated all your financial documents and kept an account of your income and therefore the expenditure. A slight carelessness may give you a jolt. How you speak your mind is as important as what you say. There could also be some unfairness at play in your workplace. Ensure your behaviour is impeccable. Expect something good to happen in the relationship.
Lucky number: 17
Lucky colour: Mint Green
Lucky day: Sunday
Number 6
This week you will be filled with enthusiasm. You'll feel as if you're suddenly within the spotlight and other people are waiting to listen to your views. Your overall health remains good. You'll decide to leave for a long drive to experience some change. It's also possible that you simply get in touch with people from different places. On the career front, you'll get the chance to kick start your career. Students got to prepare well beforehand to remain in tune with their curriculum. You've got the talents, intelligence but need the right guidance to enhance them and brace oneself against a brighter future. Research related work is on the cards. On the personal front, you'll have the power to influence your near and dear ones. Think before you speak as your words might affect a relationship.
Lucky number: 9
Lucky colour: Black
Lucky day: Saturday
Number 7
This week you are feeling restricted, indecisive, and confused. You have recently come through a really difficult time. Now you've got come up with some solutions to enhance your situation which may be a good sign. Take care that you don't repeat the same mistakes which contributed to the matter that you just solved. On the work front, those who are trying to find work you'll be looking in the wrong place. Your professional matters need your attention. Having an honest knowledge of your area of interest is most desirable. But having the ability to precise this data is equally important. On the private front, others may feel envy for you. With your mental abilities, you come across as a sharp person. Written language needs attention be gentle and soft in your approach and expression.
Lucky number: 28
Lucky colour: Orange
Lucky day: Tuesday
Don't Miss: 8th to 15th January 2022: Weekly Horoscope
Number 8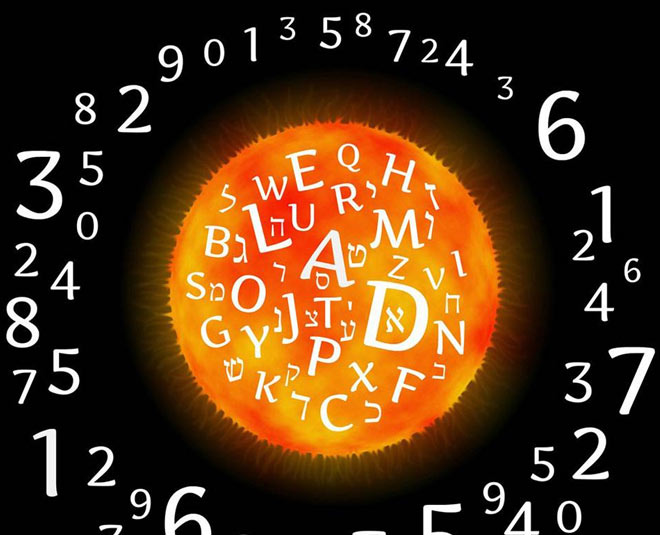 This week is an excellent time to think about what you're doing and what you ought to do to enhance your health. It might be more exercise or more rest. Think over it through and you'll do better with moderate changes in what you're doing currently. You will be in a mood of enjoyment and celebrations because as the week progresses, you'll enter solitude in search of spiritual awakening. On the career front, some baseless fear has captured your mind making you restless. Worrying about your job will not help things. Specialise in what you have control over and let go of your anxiety. On the personal front, your intention is true, and you show care to your near and dear ones. On the other hand, people in your life are contributing to your anger and aggression. Stay positive and calm.
Lucky number: 11
Lucky colour: Pink
Lucky day: Monday
Don't Miss: Weekly Tarot Card Reading: 10th January To 16th January
Number 9
This week there might be some turning points in your health. Be accountable to yourself and move forward. Sometimes things just happen, know that you are not alone. If needed, reach out for support. Resisting change is often bad for your health. Do whatever it takes to maintain your stress level in check. Remember that meditation and yoga is the best treatment for the mind. On the career front, if you're signing any deal in the week then read the documents carefully. Bonding with a colleague may become stressful. In such a case, work ahead with a diplomatic approach else you find it difficult to reach your set targets. On the love front, your spouse may turn a little arrogant and demand something out of your limitation. This might upset your routine life.
Lucky number: 11
Lucky colour: Beige
Lucky day: Sunday
For more articles from our amazing numerologist; stay tuned to HerZindagi!