As the new week is about to kickstart, here's what you need to get prepared for. Get an in-depth analysis from Dr. Madhu Kotiya, Tarot mentor, Numerologist and Vastu Expert and plan for the important days accordingly.
The numerological readings are based on the destiny number. Let's look at how the destiny number is calculated.
Destiny Number: It is single digit total of your full date of birth. For example, your full date of birth is 14.4.2001, then by adding all the numbers in the date we get 3, so 3 is your destiny number.
Lucky no 1
An upward increase in your health and vitality is foreseen this week. For those who are already dealing with a serious illness, a new and improved healing modality or healer is about to enter your life. This person or situation will be very helpful. Think positively and expect the best. It's important to share your spiritual understandings with others. Your life will deepen immeasurably if you reach out. Career-wise, learn to delegate responsibilities if you are overloaded with work. You may be presented with a dilemma at the workplace which demands action or decision. Analyse all the available information before you choose the right path. On the love front, you are likely to question whether you and your long-term partner should stay together. You may choose to go your separate ways. Singles, this is a time when commitment may be coming your way very shortly.
Lucky number: 5
Lucky colour: Magenta
Lucky day: Friday
Lucky No 2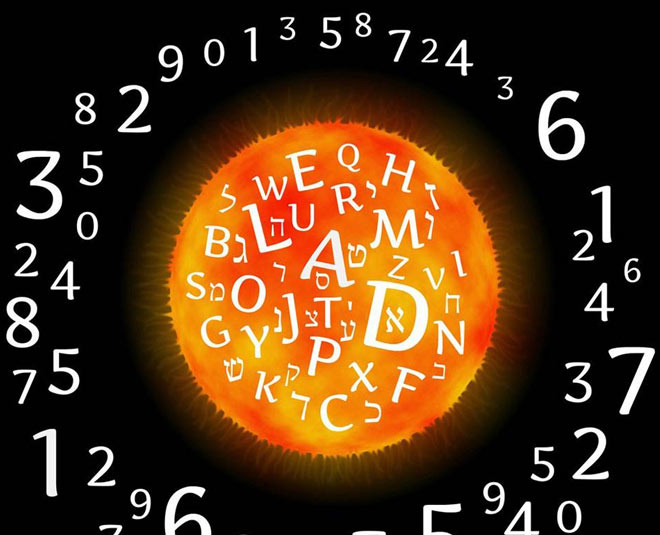 This week you need to let go of the past and any wrongs that you perceive were done to you, mainly if you are dealing with chronic medical issues. Letting go of your need to be right will go a long way toward helping you to feel better. Think positively. You may find yourself exploring ideas and spiritual directions that you never thought would appeal to you. Career-wise, you may be inspired to start a new creative project, take up an art class, or even in dance. You see new potential in allowing your creativity to flow. If you are looking for a job, a suitable job offer matching your profile may surprise you. For those who are in a committed relationship, the clear message is that the traditional way of handling it will be good for you. If you're feeling suspicious for some reason about your partner, make a point to talk about this even if it's difficult.
Lucky number: 16
Lucky colour: Brown
Lucky day: Saturday
Lucky No 3
You are a keen observer this week. Your perception of life will change seeing the positivity around you. Spirituality and things will be moving along well, and you'll be feeling hopeful about the future – with good cause. Avoid obsession/passion this week. On the career front, you want your time and space and spend time in isolation for a while. You feel exhausted, now is the time to rest from some difficult times, perhaps the trauma of losing your job financial and health worries, stress and conflict with your colleagues are overpowering you. This is also not the time to make decisions, particularly when you are at your most vulnerable. On the love front, there is a beginning of love, happiness and compassion on the card. The start of a new relationship, be it a friendship or a romance will bring a smile to your face.
Lucky number: 11
Lucky colour: Beige
Lucky day: Sunday
Lucky No 4
You should not run away from reality it does not suit your personality. If you are dealing with a health problem, you need to look for another health care practitioner. If you can do so, look into clinics and treatments outside your local area. Avoid stress. On the career front, share your responsibilities as you may feel overstressed. Share your thoughts with your friends. Looking at the past will help you set the stage for the next phase. You have reviewed your past experiences and have learned from them. All the pieces of the puzzle of your life are finally coming together to form one. On the personal front, true love, balanced partnership, commitment, and all of the good things that most of us hope for concerning love and relationship are easily available for you.
Lucky number: 13
Lucky colour: Mauve
Lucky day: Monday
Lucky no 5
This week you will have to bring some positive changes in your lifestyle and make some efforts to improve your health situation. You need more exercise under expert or nutritional education to make sure that you are eating better. On the professional front, you will receive admiration from superiors and colleagues. The working environment will be friendly, cohesive and that would increase your efficiency. You will be able to win the support of your senior. Promotion/hike in salary is on the cards. You may get benefits by improving your knowledge and skills. On the personal level, you are strong, courageous and establish yourself as a confident person. At home, your domineering attitude could make others irritated, and you may be left alone. This is the time to tame your tongue and bring compassion and concern for the loved one.
Lucky number: 18
Lucky colour: Silver
Lucky day: Wednesday
Lucky no 6
Your health will be very good. There will be a time when you are feeling exceptionally well and upbeat about your future. You need to consider ways on how to maintain good health. You will enjoy peace, joy, and prosperity around this time and are filled with positive energy. Those who have recovered from serious ailments must follow the routine consultation. On the career front, you need to keep a close eye out for any cheating. Make sure you are doing things the right way, and then you'll have nothing to worry about, even if someone is out to get you. In the matter of heart, you are not very vocal about your feelings. If you love someone, express it. Your introvert and individual personality will not help you to get closer to someone you love. Trust your instincts.
Lucky number: 14
Lucky colour: Pink
Lucky day: Sunday
Don't Miss: Numerologist Explains The Right Way To Choose Your Mobile Number For Good Luck
Lucky No 7
This week you are likely to enjoy happiness, good health, and worldly pleasures. You tend to be enthusiastic and will carefully weigh and consider what others ask you now. You might find yourself thinking about a long break. You may lookout for ways to pamper and rejuvenate yourself. Connecting to Yoga, meditation cosmic healing learning new interests is on the card. Professionally, things are going very well. Don't take your initial success for granted. Enjoy the success and have a fun time. Business is also likely to be going very well at this time. On the relationship front, you need to analyse whether you are being realistic about love. Don't spend too much time in self-pity or wishing your life away. You need to put your anger in check.
Lucky number: 12
Lucky colour: Peach
Lucky day: Tuesday
Lucky No 8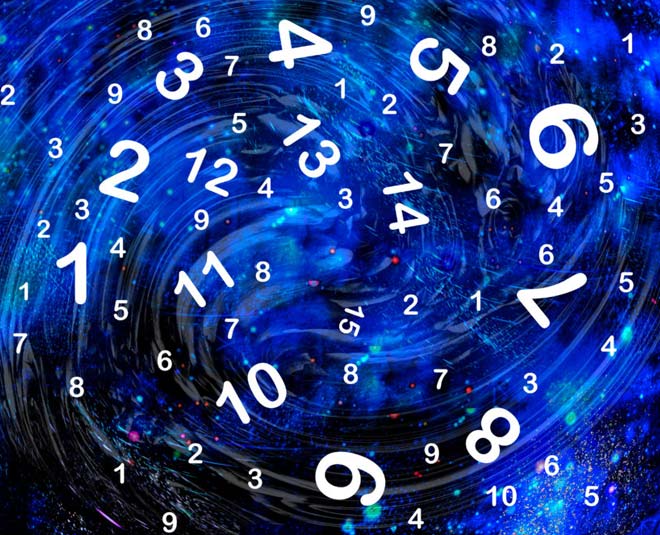 For those who are thinking on the lines of self-improvement, this is the time to do so. Plan some creative work; get yourself busy to avoid stress. All those tensions you have been taking in the recent past should be eased off. If you listen to the voice of your body and work accordingly you can come over half of the problems. Career-wise, this is a very good time to start planning long term even if you're very young. Plan to do work methodically. You are likely to get an intriguing business opportunity this week. The investments you made is likely to be returning to you with interest. On the love front, you will face confusion. Think calmly and carefully about what your deal-breakers are in a relationship. Be honest with yourself first, and then be honest with your beloved.
Don't Miss: Numerological Predictions For December 2021
Lucky number: 2
Lucky colour: Gray
Lucky day: Saturday
Lucky no 9
This week your physical strength is beyond comparison, and you need to be aware of it. Some of you may get an opportunity to work, study, on an international platform. Whatever you will do, you will encounter new experiences and welcoming hosts who will embrace you and invite you into their world. Overall, this is a good week. On the career front, you will get success in putting your best foot forward. An enhanced status is on the card. You can take important decisions related to a career as you are very sound and grounded. Your abundance of energy and self-confidence will give you a boost to move ahead. On the personal ground, you may meet a romantic person. Some good news, particularly in matters of the heart, is likely to be headed your way soon. Be open to the exploration of your feelings.
Lucky number: 14
Lucky colour: Green
Lucky day: Thursday
For more articles from our amazing numerologist; stay tuned to HerZindagi.
Did you like this article ?