Is there an urgent assignment or personal work that's keeping you worried? Are your relationships getting you worked up? Fret no more! Our astrologer, Mr. Pankaj Khanna, Chairman, Khanna Gems is here to guide you through this week. Read on to know more.
Aries
A practical approach works out to your advantage. Prolonged financial issues could keep your mind restless and any expenditure might rock your boat, so try to look at every obstacle as an opportunity. A truly enticing proposition may set the tone of a new relationship, but tender feelings are not likely to sway you from your intended goal.
Taurus
There could be a bit of news or excitement this week, something that will alter your schedules or your thinking a little. You may have an unexpected encounter or engage with an unusual individual. Someone may be talkative or critical. Put new ideas in place. Be flexible with your approach. Keep up with communications. It's a week to respond quickly to what's happening around you.
Gemini
Good fortune is just around the corner and new possibilities escalate. Follow up on any sudden flashes of insight straight away. Professional ambitions are about to be realised. A confident, chatty manner will serve you well. Financial pitfalls may be challenging, but an intriguing encounter should reboot your love life.
Cancer
Do not waste energy or time on secondary issues, Cancer. You now have the opportunity to correct minute details, so plant your goals firmly in your mind. A long-drawn-out court battle is the last thing you need at the moment. Even though the weekend is coming up, impose a little more discipline on yourself.
Leo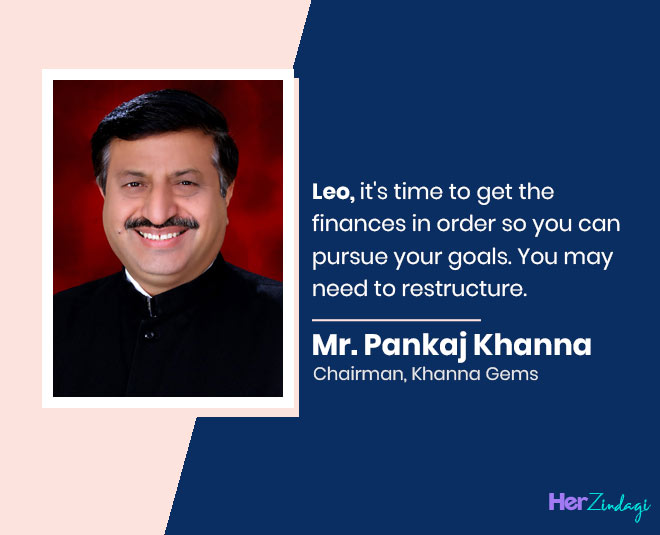 It's time to get the finances in order so you can pursue your goals. You may need to restructure. You may need to realize assets to create the funds for something else. You may need to examine joint holdings or shared resources and rationalize your commitments. Be single-minded. Don't waste money.
Don't Miss: December 2021: Monthly Tarot Card Reading For All Sun Signs
Virgo
This is the phase of life where you find your dreams and aspirations finally take a concrete shape. This success will make you smile ear to ear. Petty quarrels in families are possible but you emerge with a sharper bond and a better understanding. This good phase and is going to continue for some time.
Libra
It's a week for doing the ordinary things. Finish up the little jobs. Attend to the detail of work or a project. Move through tasks with an ordered efficiency. Pay attention to health and wellbeing. Get exercise and keep an eye on your diet. You may have to deal with a fussy or discerning individual. Relations with co-workers may feature. Work around other points of view.
Scorpio
Don't go out on a limb, but if you extend a helping hand to someone in trouble, this brings you a deeper satisfaction. Your doubts about future insecurities may be unfounded. A recent gesture of kindness is rewarded now. You'll have to adjust with other chores to spend some time with your love.
Don't Miss: 2022 Health Prediction For All Sun Signs By Expert
Sagittarius
A rather intrusive week, so guard your privacy and get ready to handle a heavy workload. This is a good time for turning over a new leaf where money matters are concerned. A light-hearted meeting may turn into something much more serious. Follow your instincts when dealing with matters of the heart.
Capricorn
A slightly troublesome week, but you can finally get a handle on the situation. You may feel that things are not moving at the pace you like, but be patient and a nagging problem should get sorted out on its own. Don't let your emotions run on high octane gasoline, as your sweetheart may be unpredictable.
Aquarius
Small problems may create disturbances in your professional life but you will be able to deal with them wisely. With your temper well in control you will be able to keep everyone happy .This will further lead to stronger team . Family gatherings will bring happiness and joy to your home.
Pisces
You may be in a negative frame of mind this week for no apparent reason. Don't overreact to a comment during a light group discussion and guard against mistakes in judgment. Your quick wit can save you from a financial loss. Your beloved could pop a surprise on you when you least expect it.
We hope you have a great week ahead. For more such astrological predictions, stay tuned!