Ways To Make Your First Anniversary Special
Revisiting your date spot is a great way to recollect the dating memories with your partner on this very special occasion!
First anniversary is extra special for every couple ! Only a year ago, you'd decided to tie the knot and it had certainly been one of the best decisions of your life. In order to celebrate this very special day you need to think of something special. The pandemic has forced us to rethink most of our celebrations but you don't have to worry. You can still make your anniversary super special. If you happen to be perplexed and seem to have run out of ideas to make it special for your partner, we are here to help. Here are the 5 ways to make your anniversary special.
Get Anniversary Pictures Clicked
On the day of your first anniversary, you got to get some super romantic anniversary pictures clicked. This is a great way to remember your first anniversary. To have something to look back, you need to make every little moment special. Make the day super special by getting lots of pictures clicked with your partner. Years later, you are going to look back at the pictures with much fondness. You don't even need to get to a studio and get clicked professionally. Keep it light and easy so that you relish the moment with your partner while making a few great memories.
Cook Together
In order to make your first anniversary uber special, you can cook with your partner. Cook both of your favourite dishes together and enjoy a hearty meal. Cooking your favourite meals together is sure to create some great memories. This kitchen date shall be extremely special and unique at the same time. Don't forget to cook your partner a nice surprise dessert. Your first anniversary is going to be unforgettable simply if you just know how to make the ordinary moments magical. It's not the grand gestures that count, it is actually the little moments that make unforgettable memories.
Visit A Temple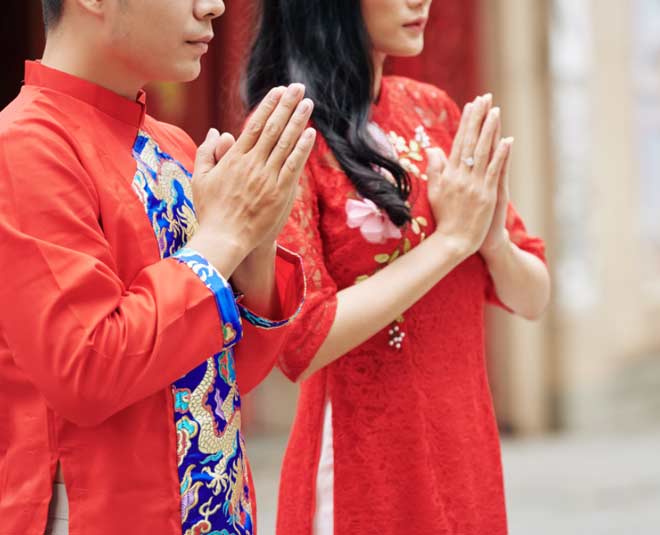 If you are more of a spiritual couple, then you can choose to visit a temple. Visiting a temple will instil calmness and serenity. It is going to be an experience that will bring you at peace and will make you feel grateful. Visiting a religious site is not just about praying, it is more about experiencing spirituality with your partner. Life can be pretty distracting and puzzling and we all need moments to slow down. Let your first anniversary be the time when you and your partner discover the joys of calmness.
Don't Miss: Expert Suggests Simple Ways to Tackle Common Relationship Problems
Revisit Your Date Spot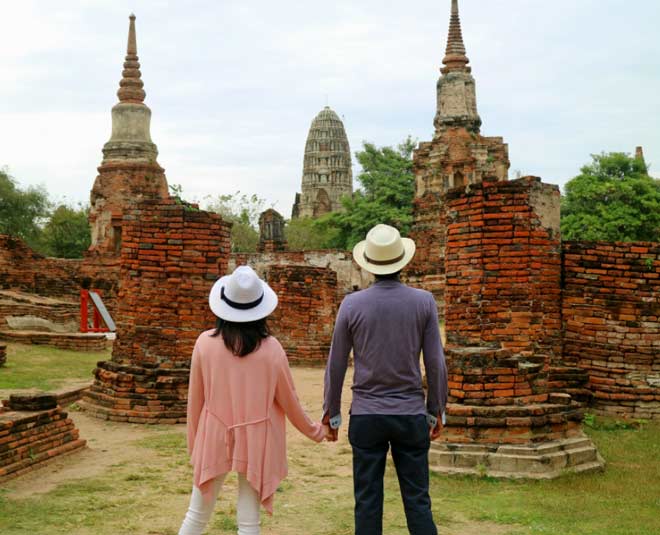 Well, this one is sure to transport you back to your early stages of dating. Revisiting the place where you first met or where you went on your first date or even one of your special date places is going to be a great way to recount some old memories. Recollecting old memories help couples to deepen their bond of love and affection. You can even plan a surprise at this special place which holds meaning to both of you. It is a great way to spend your anniversary and you must certainly consider it.
Don't Miss:5 Little Things You Can Do To Make Your Partner Feel Special
Celebrate With Wine
You can even celebrate the classic way, that is, with some wine. Celebrations cannot be complete if there isn't some wine in the house. Well, you can also read some vastu tips to improve your love and married life.
If you wish to share how you made your first anniversary special, do let us know by commenting on our Facebook and Instagram page.
Stay tuned to HerZindagi to read more such stories!