We all are curious to have a glimpse of the lavish, luxurious houses of our favourite celebrities. However, many of these celebs weren't born with a silver spoon. They worked hard to become successful in life. They didn't own bungalows or farmhouses earlier, many of them used to live in small houses.
We thought of taking you through the old and new houses of these celebrities. This is the journey of their hard work! Read on.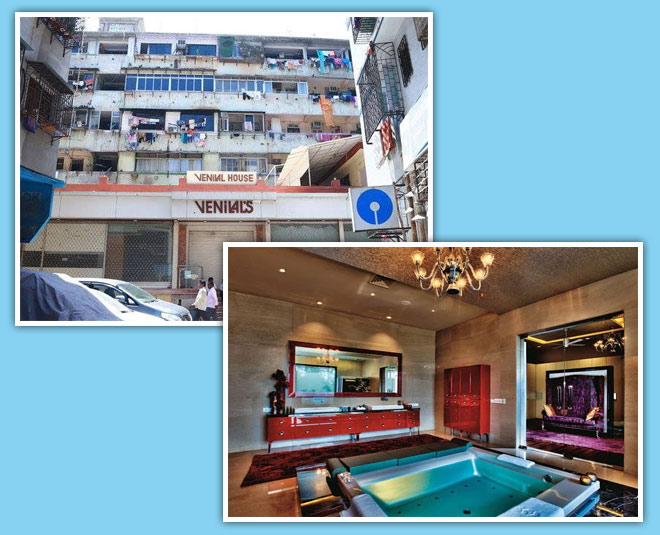 The Ambani family used to live in a small two-bedroom apartment back in the 70s. Then Dhirubhai Ambani bought a 14-floor apartment block in Colaba. Mukesh Ambani, Nita Ambani and their kids Akash, Isha and Anant used to live on one floor. Mukesh Ambani's brother Anil Ambani and his family used to reside on another floor. Today, Mukesh Ambani and his family live at Antilia which is the world's second most expensive building. The building costs around 1 billion dollars.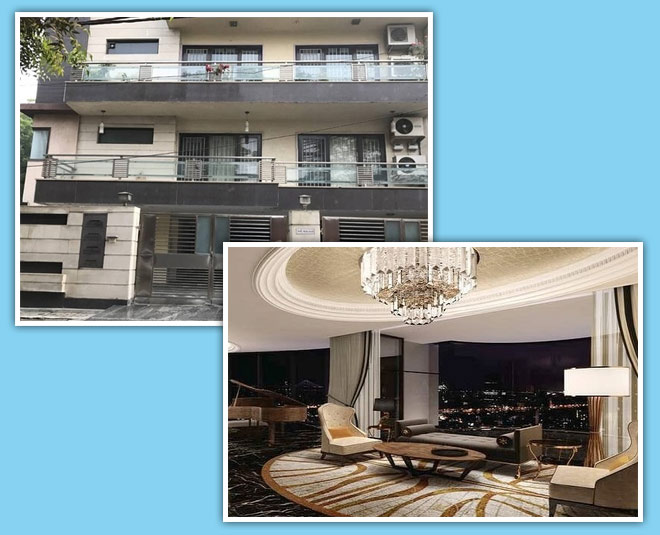 Stellar performer and Captain of the Indian cricket team, Virat Kohli belongs to a simple family and he used to live in a small house in Uttam Nagar before making it big in life. His father was a criminal lawyer and mother was a housewife. Kohli's father passed away in the year 2006 when he made it big in Ranji Cricket. There was no looking back! Virat managed to become a popular cricketer and is now leading India's cricket team.
Virat Kohli is now married to Anushka Sharma. The couple now resides in an opulent house in Worli. The flat costs a whopping Rs 34 Crores.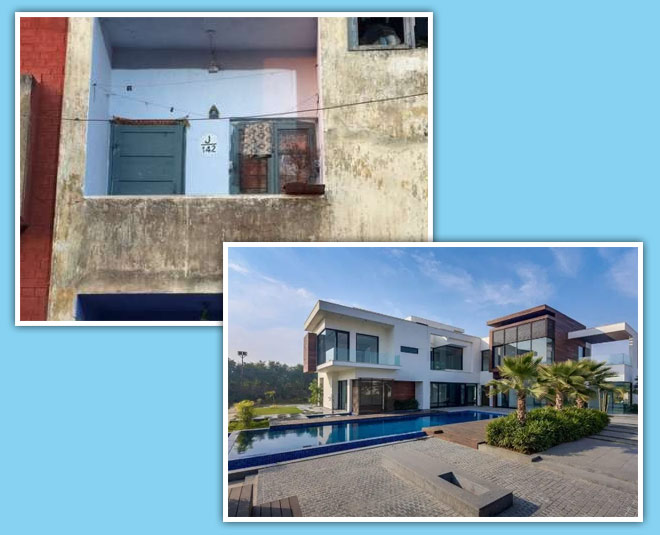 All those who have watched MS Dhoni's biopic must have seen the railway quarters where Dhoni used to reside with his family. MS Dhoni used to live in a similar railway quarters apartment during his childhood in Ranchi. He also worked as a ticket checker in Indian Railways. After leaving his job and making a decision to play cricket, he took the right track. Today, he is one of the most popular cricketers in the world. MS Dhoni now owns a luxurious bungalow in Ranchi. He has named his house Kailashpati.
Don't Miss: Inside Pictures: MS Dhoni And Sakshi Dhoni's Ranchi Farmhouse Is All Green And Pet Friendly Too
Ayushmann Khurana is a Delhite and he used to live in a simple house with his family in the city. Now that he is Bollywood's biggest star, he is residing in a 4000 sq.ft home in Windsor Grande. Bala actor pays Rs 5.25 Lakh as rent for the house. Don't Miss: Inside Ayushmann Khurana And Tahira Kashyap's Luxurious Home In Mumbai
One of the most loved actors of Bollywood, Jackie Shroff used to live in a single room before making it big in the industry. Jackie Shroff once visited his old home and he got to know that some students have named it Teen Batti. Today, Jackie Shroff owns a plush house in the city that is worth crores!
Neha Kakkar recently took her fans through her old and new house in Rishikesh. Many don't know that Neha Kkakr used to live in a rented single room house with her family. Neha Kakkar's father used to sell samosas outside a college. Sharing picture of her old house, Neha Kakkar wrote, "In the same house We Kakkar's used to stay in a 1 Room inside which My Mother had put a table which was our kitchen in that small room. And that Room also was not our own, we were paying rent." Today, the Kakkars own a Bungalow in the same city.
The journey of all these celebrities is so inspiring!