While some are setting examples, some actresses are simply taking out time for their loved ones like you and me. This is what your favourite Television stars working with Zee TV and Sony Channel are up to this Valentine's Day.
Bijal Joshi: Bindu Desai in 'Ladies Special'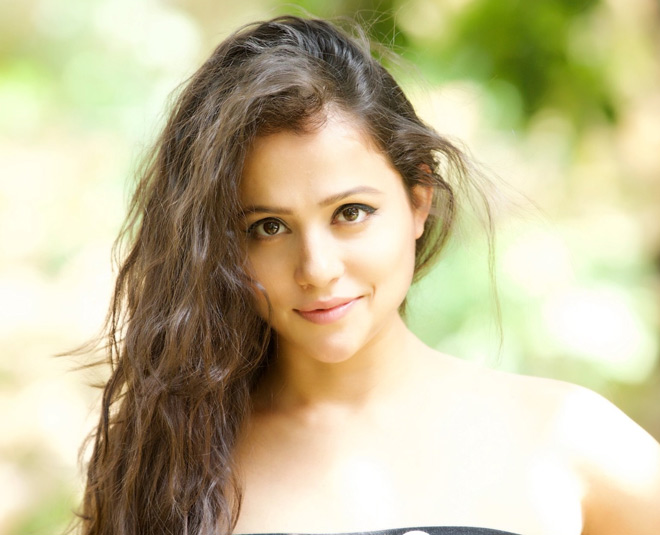 'Valentine's Day is meant to be celebrated with your loved ones and to cherish all the happy moments together. If you ask me, this day is dedicated to my family, especially my parents who I love the most in this world. This year I am also planning to celebrate with some special people – the kids at the orphanage near my place. The love that they give you is unmatched.'
Girija Oak: Meghna in 'Ladies Special'
'My real-life husband, Suhrud, believes that these fancy days are just a business strategy so he doesn't buy me any gifts. This year, I have decided to satisfy my materialistic self by asking my onscreen husband Mandar for a gift and I'm sure to receive one because he is very scared of me as opposed to Suhrud. Also, there is this one memory of Valentine's Day from the year when I was shooting 'Taare Zameen Par'. Whenever someone used to ask me what are my plans for Valentine's back then, I used to reply saying I am going to spend it with Aamir Khan. The number of jaws that dropped back then, I will never forget.'
Ashi Singh: Naina in 'Yeh Un Dino ki Baat Hain'
'I believe that Valentine's Day is to spread the love. Like every other year, this year too I will be spending it with my family and friends. Last year I made a card for my mother. This year it might be a dinner with my family. Talking about Valentine's Day plans of my onscreen character, I don't think Sameer and Naina need a special day to celebrate Valentine's Day as they always keep on doing something or the else for each other out of love.'
Don't Miss: Beauty Secrets Revealed: Hina Khan Trusts These Home Remedies For Her Skin
Paridhi Sharma: Babita in 'Patiala Babes'
'I don't think there should be just one specific day where you celebrate love with your better half. This day can be celebrated each and every day by showing respect, love and compassion towards each other. I also believe that Valentine's day is not just for people who are romantically involved. This day is for every relationship which is based on love and care for example a mother-daughter relationship as seen on my show Patiala Babes.'
Akanksha Puri: Goddess Parvati in 'Vighnaharta Ganesh'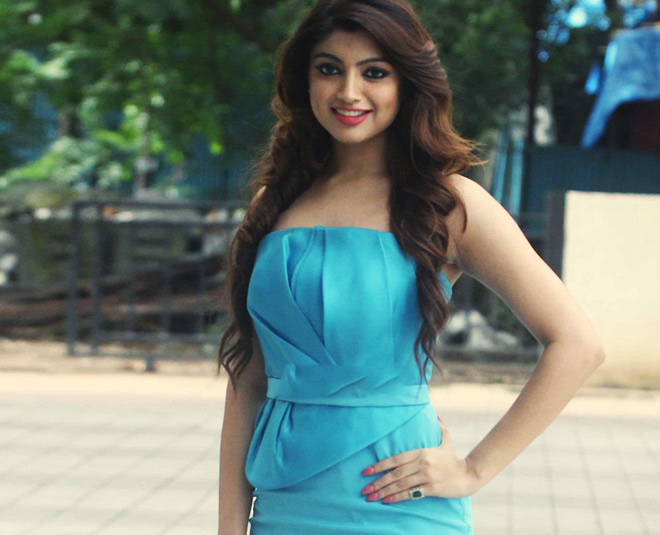 'I believe love should be celebrated every moment of everyday and not restricted to one day in a year also If you have someone to love you every day feels like a valentine. Having said that, this year's Valentine's day is special for me as my love, Paras, has given me my gift already. He got my name inked on his wrist and I am feeling on top of the world. I believe it is only the blessings of Vighnaharta Ganesh that I have him in my life.'
Sambhabana Mohanty: Poorva Mishra in 'Rajaa Betaa'
'I don't believe that there should be a particular day to celebrate love. Love should be celebrated everyday and not just with your special someone, but with everyone that matters to you. So, for those who believe in it, celebrate the day but don't forget to spread love every day.'
Kanika Mann: Guddan in 'Guddan… Tumse Na Ho Paega'
'Love for me is a very strong emotion and it should not be limited to your significant other. Love is a beautiful feeling that can be felt in the most wonderful way. On this day, I would like to wish all my friends and family, a very Happy Valentine's Day. Spread love, the world needs more of that.'
Vrushika Mehta: Asmita in 'Yeh Teri Galiyaan'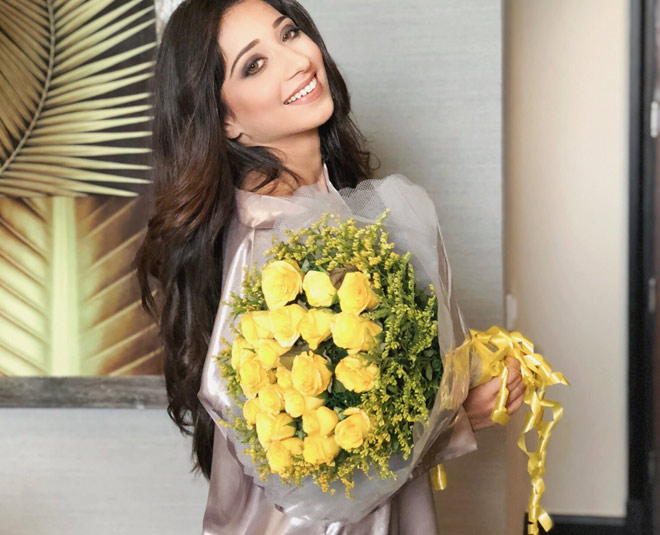 'I want to share a very funny memory associated with the day. Back in college, a guy proposed to me on Valentine's day. He approached me after his friends prodded him to take the first step. But, before he could even utter a word, I rejected him. While I laugh over it now, it was very embarrassing for both of us then. But we still continue to be friends and have a good laugh over the incident whenever we meet.'
Garima Singh Rathore: Siya in 'Manmohini'
'On Valentine's day this year, I plan to take to Instagram and interact with my fans while answering all their lovely questions. Moreover, I am planning to buy an outfit for my mom and plan a surprise visit to Siddhi Vinayak as it's her birthday too. To make the day even more special for her, I am going to take her out for dinner with the entire team of Manmohini.'
Eisha Singh: Zara in 'Ishq Subhan Allah'
'For me, Valentine's day has always been about spending some quality time with my mother. I always celebrate this day with her and we go for a long drive and have wonderful conversations. She will always be my only Valentine. I would like to wish everyone a Happy Valentine's Day'.