With the second wave of COVID 19 rising up in India we are all trapped in our homes yet again. While the lockdown came as an opportunity to explore one's own self it also brought a lot of anxiety and stress issues along.
And similarly, this lockdown that has been recently imposed has also brought an array of mixed emotions. We are although not as scared as before but the anxiety levels are perhaps higher this time. The Times of India spoke to Sunny Leone and asked her about her experience in the lockdown and how things are working out at home. Here's all that Sunny said, read on for more details.
Sunny Returned From LA Home
Sunny came back from her LA home about six months back in order to begin her work and meet all the requirements for her upcoming projects in India. But thanks to the second COVID wave, the actress has been locked up inside her own home yet again.
Although she appreciated that she has a lot of time to prepare for the projects and expressed happiness for being able to spend time with her family. But she also thinks that these times could be stressful for parents and that, she is trying her best to make full use of her time, she was quoted saying, "I am not the only artiste doing that. Everyone is using this phase to learn their scripts, work on their characters and prepare for their roles. This time is being put to good use before we can get back to work, full steam.", by the media house.
Juggling Between Roles
Just like many other moms, Sunny too is struggling to be a great parent and give her kids the time they need from her. "There are so many occasions when I am working on a script over a video call and my daughter is solving a puzzle in the same room with her teacher's assistance. I want my children around me. I schedule my work as per their timings to ensure that I give them attention before I deep dive into work and my workout routine,", she told TOI.
Don't miss: Here Are Sunny Leone's Beauty Secrets To Achieve Radiant Younger-Looking Skin
Things Have Been Different For Sunny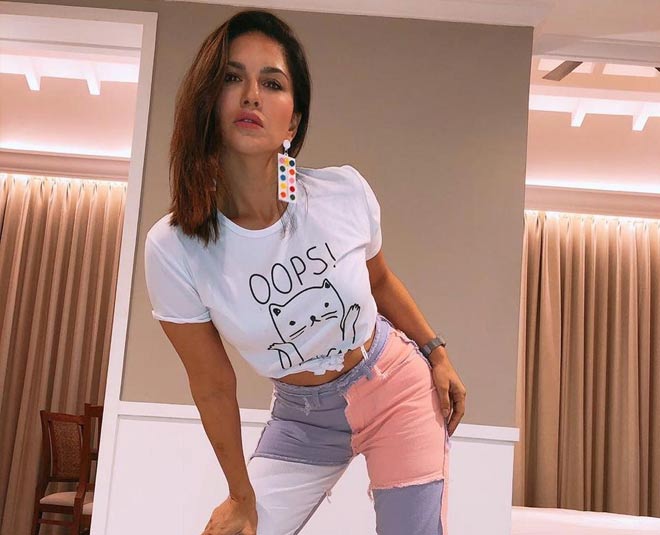 Having said that life at the time of work from home does get stressful, Sunny also talked about how it has given her and the family the space they need. Sunny is currently preparing for a Malayalam film, 'Shero', and said that she is taking classes for the same.
"There is nothing that takes away attention… no events, no other commitments — it's just your work and your family. It works to my benefit. I already have a tutor to teach me Malayalam. It will take a few months for the film to take off, and my character does not require me to learn the language extensively." she told the entertainment news portal.
Moreover, she also emphasized how her kids and the entire family indeed, were stuck in their own bio bubble and said that her kids used to be in her vanity van while she was on a shoot.
"We all stayed within our bio-bubble. There was no one going in and out of it. We were also tested periodically. We shot without any cases of COVID-19. The thing is, we've been leading such restricted lives for about a year that even a little breather within a bio-bubble, was a good change for the kids.", she was told the media house.
Don't miss: Sunny Leone Reveals Her First Impression On Daniel Weber: He Thought I Was A Lesbian
If you liked reading this article then stay tuned to Her Zindagi for more.
(Image Courtesy: Instagram Sunny Leone)