Comedian Sugandha Mishra got married to long-time boyfriend Sanket Bhosale on 26th April in Jalandhar. Their pre-wedding and wedding pictures went viral on social media.
The two have also been sharing a lot of pictures and videos from their post-wedding rituals.
We are sure all their fans must be enjoying the inside scoops. However, we have a bad news here.
FIR Filed Against The Newly Weds
An FIR has been filed against Sugandha Mishra, Sanket Bhosale for violating the COVID wedding restrictions imposed by Punjab government. The case was registered on Wednesday against the bride, groom, and the owner of the resort, Club Cabana where the wedding ceremonies took place.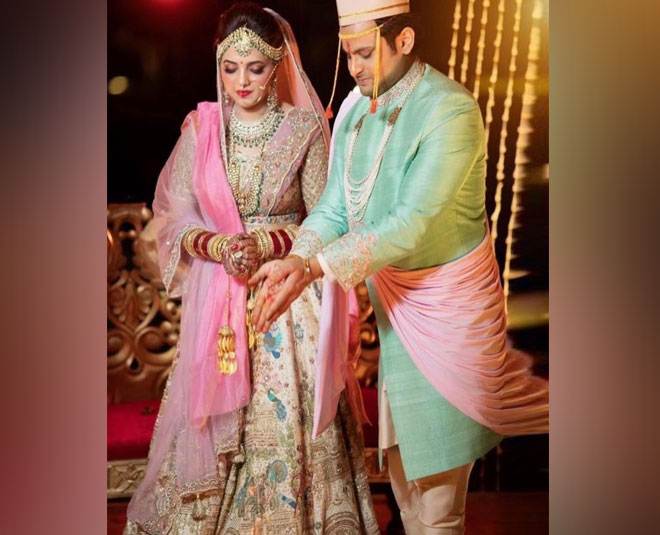 The case has been registered under Section 188 of the Indian Penal Code for disobedience to order duly promulgated by public servants and relevant sections of the Disaster Management Act.
The case against the newlyweds and the owner of the Cabana resort has been registered on the basis of a video clip from their wedding ceremony that went viral on social media. The case was registered after the video reached the police. However, no arrest has been made yet and the Deputy Superintendent of Police Paramjit Singh shared that the investigation is still on.
COVID Restrictions In Punjab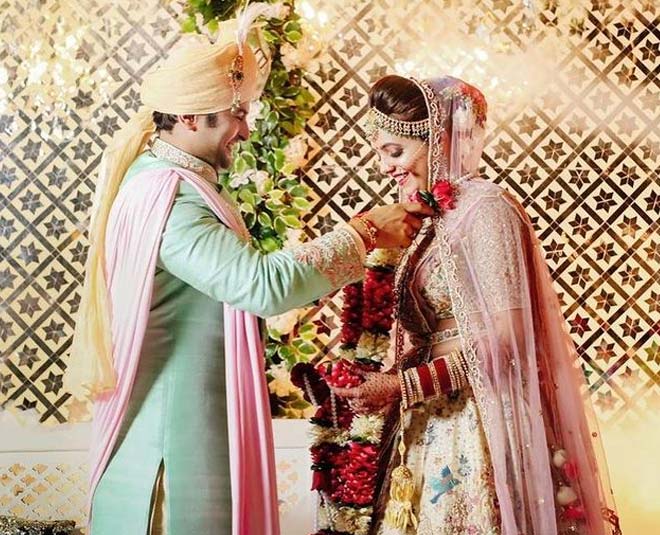 Due to the rising number of COVID-19 cases in Punjab, the government restricted the number of guests to 10 people. These restrictions were in place when Sanket Bhosale and Sugandha Mishra got married.
Well, this is not the first time a celebrity has been booked for violating COVID-19 restrictions.
Jimmy Shergill
Last month, Jimmy Shergill was booked along with 35 others for violating Punjab's COVID-19 lockdown rules. He was shooting in Ludhiana with the team for his upcoming web series, Your Honor. A case was registered against the entire team including him for shooting around 8 pm at the night, two hours after the night curfew begun.
The case was registered under Sections 188 (disobedience to order duly promulgated by public servant) and 269 (negligent act likely to spread infection of disease dangerous to life) of the Indian Penal Code and Section 3 of the Epidemic Diseases Act.
Don't Miss: Latest Update: Deepika Padukone And Aly Goni's Family Test Positive For COVID-19
Gippy Grewal
Punjabi singer and actor Gippy Grewal was also arrested for violating COVID-19 rules while shooting for a film in Patiala, Punjab. While he was shooting, about 100 people gathered at the shooting site. Police arrested Gippy Grewal and some of his crew members immediately. He was released later.
Gauahar Khan
The actress was booked by Mumbai Police for shooting for a project even after testing positive for the coronavirus. After she tested positive, the BMC reached her place but she was out in public, shooting. An FIR was filed against the actress for non-compliance to COVID19 guidelines on testing positive.
Suresh Raina, Guru Randhawa Along With Other Celebs
Last year, police raided a nightclub in Mumbai for violating COVID rules. A case was filed against 34 people including celebrities and staff of the club. The big names included cricketer Suresh Raina, singer Guru Randhawa among others.
Coming back to Sugandha Mishra and Sanket Bhosale, we are still waiting for an update on the story. The two haven't sent out any official statement yet. For more updates, stay tuned!