Sufiya Khan, an Under Armour athlete, began her ultra-marathon 'Himalayan Ultra Run Expedition' on September 25, 2021, at 7.34 a.m., and finished on October 1, 2021, making her the first female runner in the world to complete the run from Manali to Leh. The athlete accomplished the feat in just 6 days while covering a distance of 480 km in 156 hours.
She had to overcome numerous obstacles on the way, including challenging terrain and harsh climate conditions, reaching up to 5328 m altitude and gaining 8200 m elevation throughout the expedition.On mountain passes, the temperature dropped to 0 to -5 degrees and oxygen levels dropped by 60%. These things were very difficult, but it didn't stop her from reaching her destination.
Sufiya Khan didn't give up to difficulties and became the first woman to run from Manali to Leh in just six days. This incredibly encouraging story of success came as an inspiration to many.
Who Is Sufiya Khan?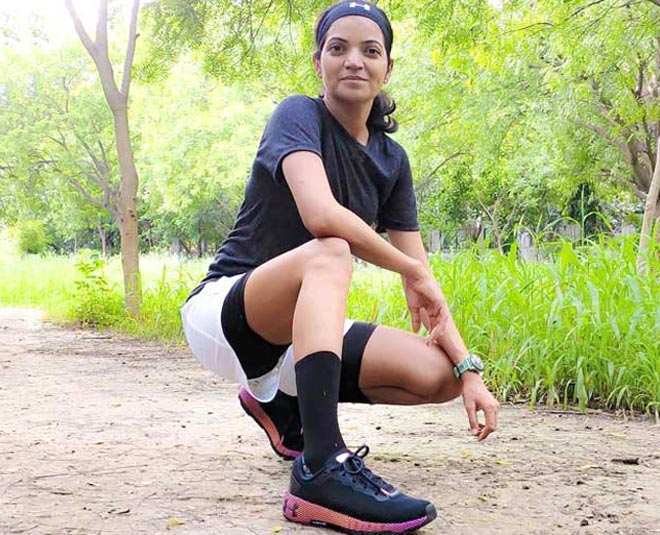 Sufiya Khan was born and raised in the city of Ajmer. Her father died when she was just 16 years old, and she was raised by her single mother. Today she holds two Guinness World Records. In 2019, she became the fastest female to run along "The Indian Golden Quadrilateral Road", earning her a place in the Guinness Book Of World Records. The next project for her includes running around the world.
She acclimatised for 15 days prior to the big run. During her training days, she concentrated on strength exercises in order to tackle the high mountains and never-ending incline roads. She also did yoga and pranayam, which made her lungs stronger.
According to SheThePeople, In an interview, she said that she found the best view to be from Tanglang La pass as there was Moore Plains, Debring on one side and a stunning Ladakh Valley on the other side.
She also mentioned how her body oxygen levels plummeted to 59 percent and she fainted on the way, but that her support team helped her and she was able to resume running.
Read more- Questions To Ask Yourself Before You Change A Job
Sufiya Khan On Running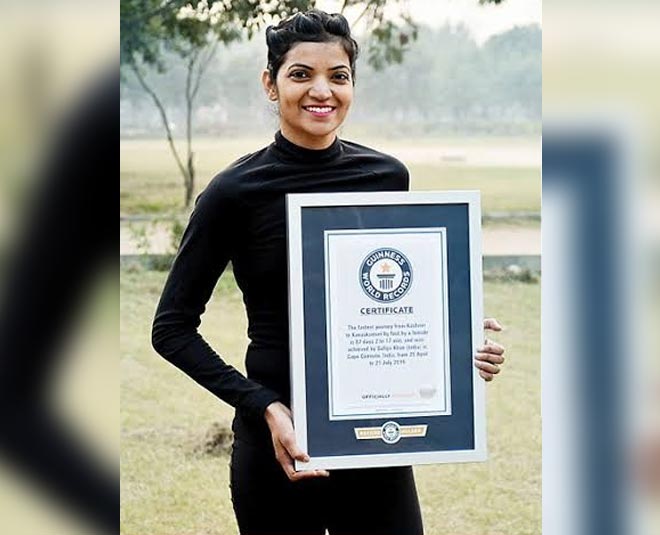 While talking about the benefits of running, Sufiya Khan told SheThePeople in an interview, "Running makes you positive towards life. It not only helps you be healthier but keeps you strong. Gives you confidence. Makes you a good decision maker, makes you more accountable in everyday situations."
Read more- Jogging: These Essential Fitness Tips Will Help You To Lose Weight Quickly
Sufiya Khan had spent ten years as a ground handler at the Delhi airport. In 2019, she decided to leave her work in order to pursue her passion for running.
Passionate women like Sufiya Khan are real inspirations which motivates us to do best in our lives.
For more such inspiring stories, stay tuned to HerZindagi!