25-year-old, a resident of Kerala, Sruthy Sithara has won the Miss Trans Global 2021 title. Sruthy Sithara was a part of the pageant for the last 6 months. Sruthy Sithara has became the first Indian to have received the title.
Miss Trans Global 2021 Pageant
Miss Trans Gloval is an international online pageant for trans and gender noncomforming people from all backgrounds. The pageant was introduced to raise awareness among transgender and LGB communities and their issues around the world.
This year, the physical event was to take place in London, however, due to the pandemic, the event took place online. Sruthy Sithara won the title on 1st December 2021 and received her award through the online event. Contestants from Philippines and Canada were runners up at the pageant. Earlier, Sruthy Sithara was also crowned Most Eloquent Queen at the same pageant.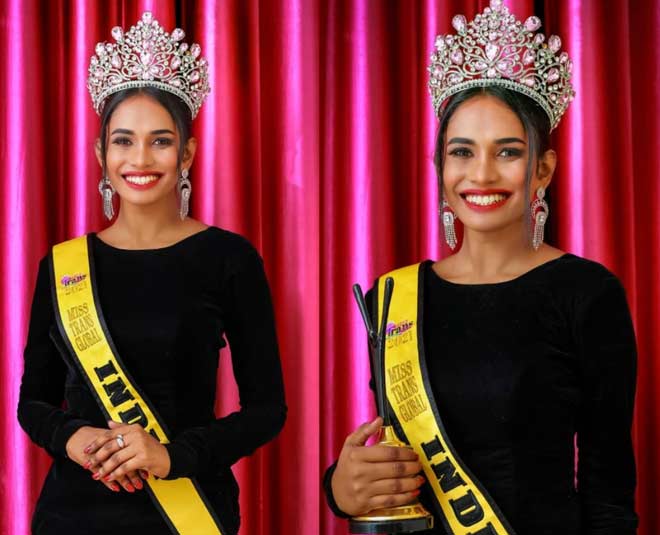 In an interview as per a report by thebetterindia, Sruthy Sithara shared how the online pageant was much tougher to pull off. She shared that the competition was on for a long time and the participants were connected through social media groups. Though none could meet physically and everything happened online, there was a lot of pressure. Everyone was excited to meet in London but the pageant going online didn't really affect the camaraderie.
Sruthy Sithara On Winning Miss Trans Global
On winning the title, Sruthy Sithara took to her Instagram handle and sharing a picture of her carrying the crown, wrote, "Miss Trans Global 2021. This smile means a lot. For me, for my community, for my country, for the transglobal organisation, for all those who are oppressed and marginalised. Here I am, Sruthy Sithara, Miss Trans Global 2021 Title Winner. Thank you so much to all who are behind this successful journey."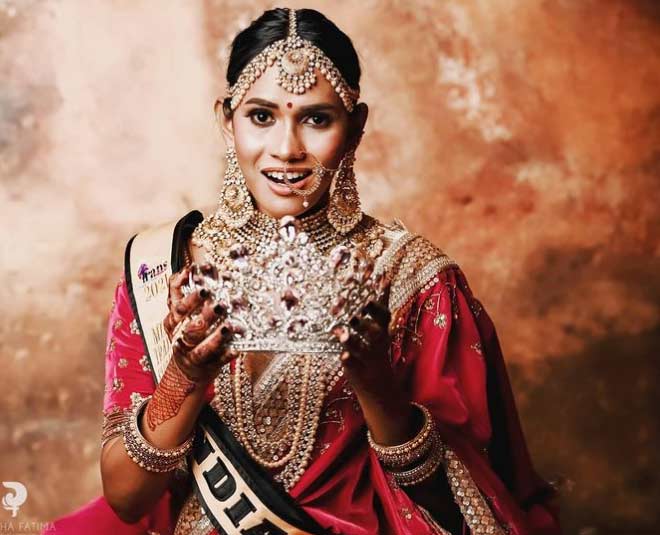 Kerala higher education minister, Dr. R Bindu took to her Twitter handle and congratulate Sruthy Sithara for her big win. She wrote, "Keralite Sruthy Sithara has been selected as Miss Trans Global 2021, a title she achieved after a long fight against prejudices galore and the narrow mindset of our society. A matter of immense pride for Kerala. Congratulations Sruthy."
Don't Miss: Saurabh Kirpal To Become India's First Gay Judge
More About Sruthy Sithara
Project Assistant At Kerela's Trans Cell
Sruthy Sithara hails from Kottayam, Kerala and works as a project assistant at Kerala Government's Transgender Cell. She works for the Social Justice Department.
Overcoming Challenges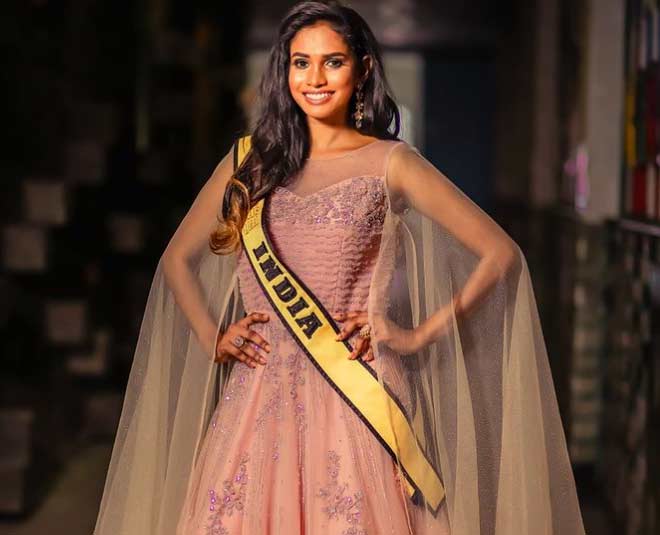 Sruthy Sithara's journey to being conferred with Miss Trans Global Universe Title wasn't an easy one. Though her father and brother were always supportive of her, she was subjected to ill treatment because of
being a transgender
at school and college. Hurtful comments were passed on her by her peers. While people always found a reason to joke on her, she managed to change the subject everytime and laughed it off. In an interview with TOI, she shared that she never really reacted to mean comments directed at her.
Sruthy Sithara's Campaign, The Kaleidoscope
To normalise LGBTQ rights and create awareness about the community among public, Sruthy Sithara along with her friends started a new campaign called The Kaleidoscope. Talking about the campaign, she said, "We want the world to know we are normal and are an equal part of society. Many people who are scared to come out have been approaching me about their struggles."
Going forward, Sruthy Sithara wishes to work for the betterment of the
trans community
in the country and create awareness about them. Sruthy Sithara's story to becoming a nation known name today is truly inspiring. No? Share your thoughts with us on our Facebook page. For more such stories, stay tuned!
Image Courtesy: Sruthy Sithara/Instagram