Shweta Tiwari recently left for Cape Town for Khatron Ke Khiladi 11 and after her arrival in South Africa, her husband Abhinav Kohli accused her of leaving their son Reyansh in a Mumbai hotel.
He posted several videos on his Instagram account that establish the point that Shweta Tiwari has left for Cape Town without his consent and that he does not know where his son presently is.
In response to his accusations, Shweta uploaded a video on her Instagram and said that her husband physically abuses her and her son. Here are all the details that you should know about the incident.
About Her Post
View this post on Instagram
Shweta Tiwari uploaded a video on Monday which she explains is CCTV footage of her society. The video shows her and husband along with their child, wherein the man is seeing attempting abuse of his wife and son Reyansh in a bid to snatch away the child from the mother but since the video has been captured from a distance the faces of the people are not very clearly visible.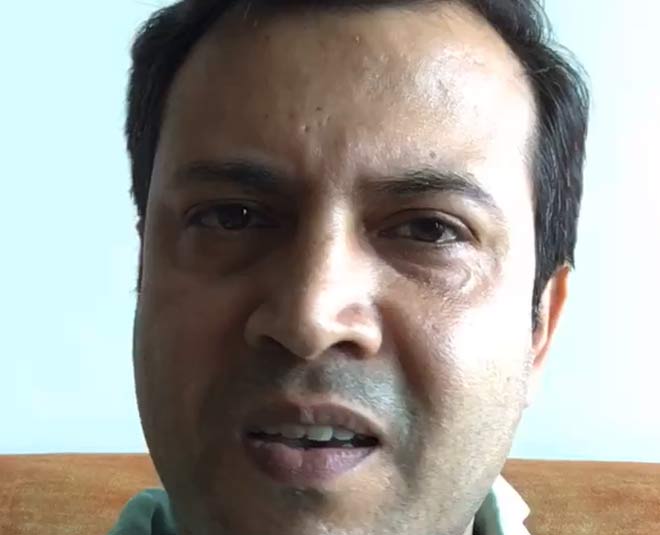 Along with the video, Shweta also wrote, "Now let the truth Come out!!!! (But this is not going to stay forever on my account, I will eventually delete it, I am posting this right now to reveal the truth,then it goes off) This is why my Child is scared of him! After this incident my child was scared for more than a month, he was so scared that he would not even sleep properly at Night! His hand hurt for more than 2 weeks. Even now he is scared of his papa coming home or meeting him. I can't let my Child go Through this mental trauma.. I try my best to keep him calm and happy! But this Horrible Man makes sure my baby's mental health goes back to Square one! If this is not Physical abuse then what is!!!!?? It is the CCTV footage of my society."
Abhinav Kohli Responds To The Video Via Instagram Live
Abhinav Kohli also went live on his Instagram account and responded to her video. He said that Shweta's accusations of Reyansh being in trauma and afraid of his father are totally false and said that his child never wanted to part with him before the 25th of October when she took him.
He also added that he had to file a petition against Shweta to be able to meet his child again and repeatedly said that she left their son in hotels while on a shoot. However, In an interview with an entertainment portal, Shweta Tiwari has clarified that her child is not in any hotel and is safe with her family, She added that she had also informed Abhinav about it over a call.
Don't miss: Shweta Tiwari Shares Everything About Her Abusive Relationships And Failed Marriages
Celebs' Reaction On The Video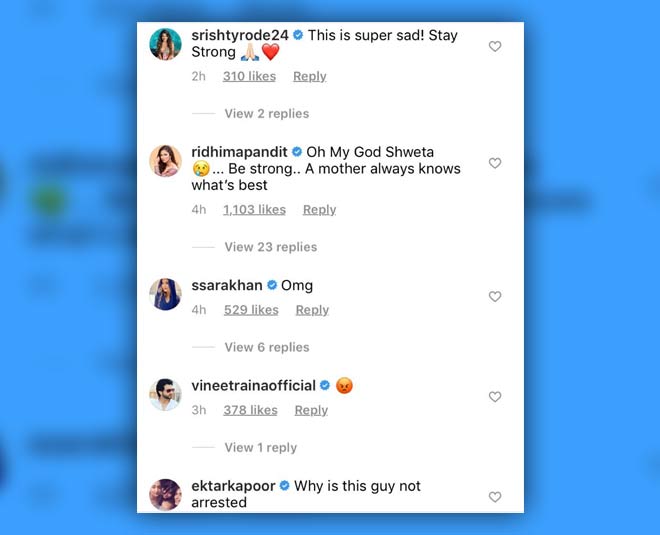 Standing at Shweta's side many celebrities expressed their grief over the situation, Ekta Kapoor also demanded Abhinav Kohli's arrest. Not only that, but celebrities also shamed the man and asked Shweta to be strong and have patience.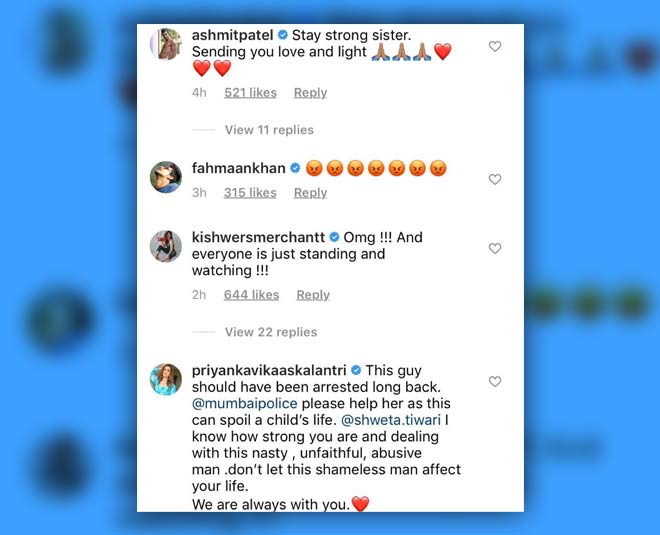 Don't miss: Here Is How 40-Year-Old Shweta Tiwari Lost 10 Kgs Weight
Stay tuned to Her Zindagi for more such pieces.
(Image Courtesy: Instagram Abhinav Kohli, Shweta Tiwari)