A 26-year-old man hailing from Vadodara was arrested on Sunday night for giving rape threats to a comedian. The man named Shubham Mishra came to light when his abusive video went viral on social media. In the video, he was seen hurling abusing and giving rape threats to Agrima Joshua, a stand-up comedian.
The accused posted a video on Saturday on his Instagram handle in which he was seen passing derogatory remarks regarding the comedian. He accused the girl of defaming Chhatrapati Shivaji Maharaj and even gave a public warning of raping her.
The video quickly went viral and received widespread public outrage. People reposted the video on Instagram and Twitter, asking the police to take necessary action.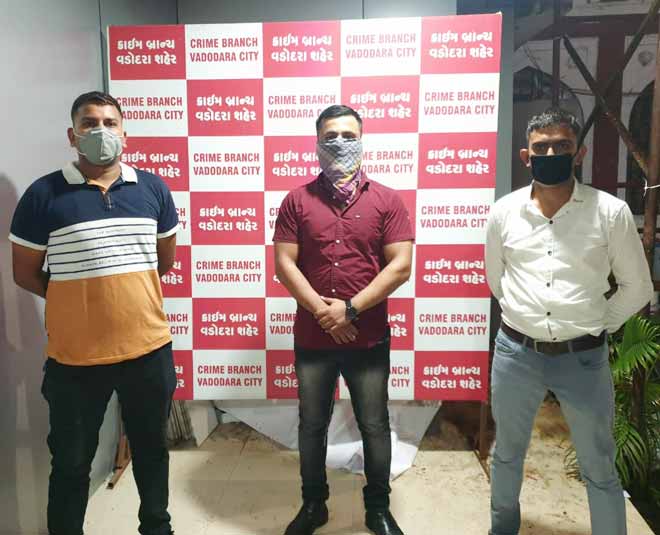 The police quickly swung into action and arrested the man within 24 hours. Vadodara City Police posted the picture of the accused and confirmed his arrest on their Twitter handle. The police took suo moto action against Mishra for uploading and sharing the video. The police also mentioned that they have detained him and initiated the legal process for registration of FIR.
Vadodara City Police took suo moto action in respect of an abusive, threatening video which was uploaded and shared on Social media by Shubham Mishra.

We have detained him and initiated legal process for registration of FIR against him under relevent section of IPC and IT act. pic.twitter.com/XM6J8y4nDx

— Vadodara City Police (@Vadcitypolice) July 12, 2020
The National Commission for Women's Chairperson also wrote to the DGP of Gujarat after the video came into light. Rekha Sharma, Chairperson, NCW requested the concerned authorities to take immediate action in order to ensure the safety of woman comedian.
Also Read- If You Are Ever Experiencing Trauma, Panic Or An Anxiety Attack Then This Exercise Is What You Need
"The NCW is committed to creating safe online space for women and ensuring cyber-security to women and is perturbed by the rise in use of cyberspace to instigate crime against women," Chairperson Rekha Sharma said in the letter sent to the DGP of Gujarat.
@NCWIndia has been tagged on this video by @kunalkamra88 where a man can be heard hurling abuses and giving open threats to a female comedian. #NCW is committed to creating safe online space for women. We'll take action and ensure that this man gets strictest punishment possible https://t.co/6zfr6ImAan

— NCW (@NCWIndia) July 11, 2020
Agrima's video which is almost a year old, suddenly received attention when Shubham posted the abusive video. She took the video and apologized publicly, after Maharashtra's home minister Anil Deshmukh directed the police to file an FIR against her for defaming Chhatrapati Shivaji Maharaj.
Also Read- Self-Defence: Five Non-Lethal Tools You Can Easily Carry Everyday
A lot of people including fellow comedians, influencers, and activists stood in the favour of Agrima and demanded strict action against Mishra.
Chhatrapati Shivaji Maharaj taught us to respect women.But if someone is using/threatening the wrong language about women, then there is a law for them. @MahaCyber1 verify this video. @CPMumbaiPolice take appropriate legal action against the person in the video as per the rules. https://t.co/4zxwOTIh0r

— ANIL DESHMUKH (@AnilDeshmukhNCP) July 12, 2020
Richa Chadha took to Twitter to appreciate Vadodara police for their efforts and timely action.
"Thank you @Vadcitypolice for this swift and timely response. Citizens gradually become disappointed and hopeless with everything, when there's no rule of law, when hate has no consequences.This was a much-needed reaffirmation. May this episode act as a deterrent for other idiots.
Shubham Mishra, who is an HSC fail, later deleted his video, and posted his apologies on Instagram. He also said that he'll give further clarification regarding this matter in his live chat.
For more such stories, keep reading HerZindagi.com