There have been several Bollywood love triangles that we all are aware of, but then there are some stories that are hard to ignore, and continue to make news even after decades. One such controversial and most talked-about love affair of the Indian film industry was between the 70s and 80s heartthrob Shatrughan Sinha and yesteryears leading lady Reena Roy. Both the stars were successful and were the highest-paid actors of their time. If reports are to be believed, Shatrughan Sinha was already in a relationship with his then-girlfriend and now wife Poonam Sinha, when he met 18-year-old Reena Roy on the sets of their film Kalicharan and fell in love with her.
Shatrughan Sinha and Poonam Sinha Love Story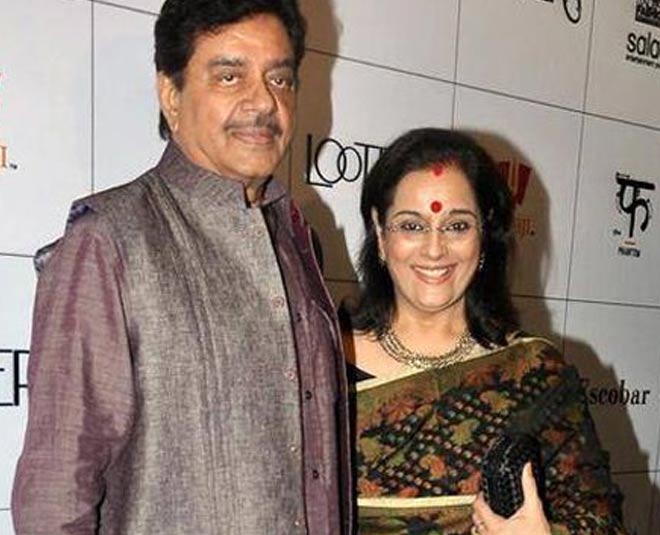 The love story of Shatrughan Sinha and Poonam Sinha is no less than a fairy tale. It all started during a journey when both were boarded on the same train. It is said that the actor saw Poonam crying and he then wrote a sweet message in a magazine and passed it to her. Although, this did not impress Poonam and she ultimately threw away the magazine. But as they say, destiny has its plans, the two became friends and soon started dating each other.
Don't miss: Throwback: Madhuri Dixit And Dr. Nene's Lesser Known Love Story
Shatrughan Sinha And Reena Roy Affair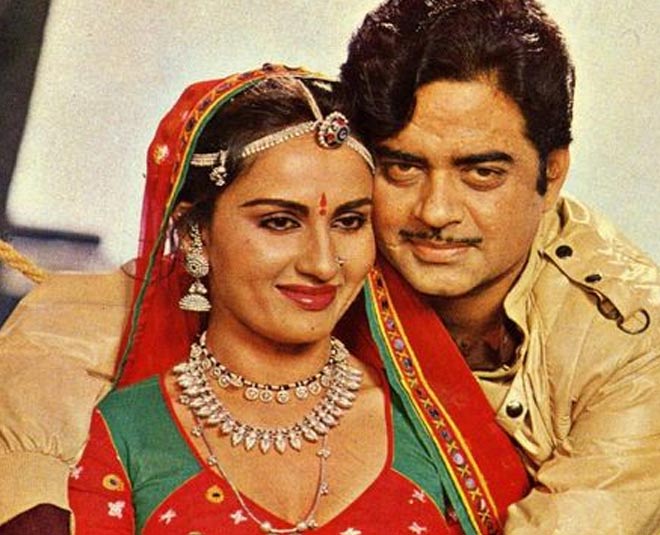 Poonam and Shatrughan Sinha were already in a relationship when the latter starred in the successful film 'Kalicharan' opposite 18-year-old Reena Roy. Despite being in a happy relationship with Poonam, Shatrughan Sinha could not help but fell for the mesmerizing Reena Roy. The actress too was in love with the biggest star of that time and impressed with his larger-than-life image. It is said that both the actors tried to hide their relationship from the public eye but the news soon became the headlines.
Don't miss: Throwback: When Dharmendra Fell In Love With Hema Malini After First Marriage With Prakash Kaur
Shatrughan Sinha On Extra Marital Affair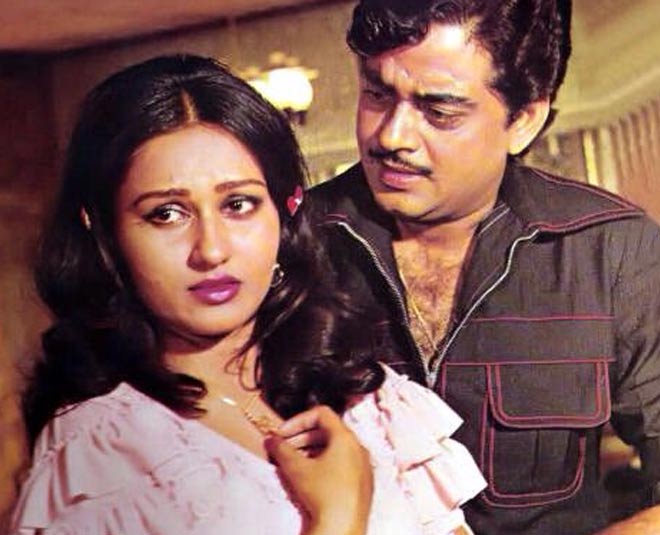 However, after all the ups and downs Shatrughan Sinha ended up marrying Poonam Sinha and the heartbroken Reena Roy married Pakistani cricketer Mohsin Khan. But even after the marriage, Shatrughan has accepted in many interviews that he was very close to Reena and he continued to be in touch with her, even after marriage.
In one of the interviews with Stardust magazine, Shatrughan Sinha was asked about not giving Reena enough space to move on in her life. To which the star responded, "What makes you think I did not give Reena the breathing space? But if Miss Reena Roy cares only for Mr. Shatrughan Sinha, why should anybody else have any objections? She and her family seek me for companionship, guidance, advice. Just because I am married, does it mean I should ignore them and cast them aside," he said.
In the year 2016, the actor released his biography named 'Anything But Khamosh' in which he has candidly talked about all aspects of his life including the extramarital affair, The book has the summary of my life, from how I left home to study films at Pune, my struggle in the film industry, and then the girls who came into my life - the gharwali (wife) came and then baharwali (the other woman)," Sinha told in an interview.
If you liked this story then share your thoughts on our Facebook page. Stay tuned to Herzindagi for more such stories.