A lot of people dream of settling abroad. However, it isn't that easy. The process is quite complicated, depending on the country you would want to move to. From your education to IELTS score to funds, you need to fulfill a lot of requirements and sadly, there is no 'jugaad' when it comes to moving abroad.
If you are someone who is trying to get a PR, work or study visa for long but failing every time then this article is for you.
Luck plays a key role here. If things are not working in your favour then maybe there is a dosha in your horoscope or astrologically, you just don't have that yoga.
We asked Astrologer Sonia Malik to share some easy tips which can help one settle abroad. Read on.
Remedy 1
Get a pair of caged birds. These are usually sold at pet shops. As per astrology, it is believed that getting these birds to your home for a few hours and then opening the cage and leaving them free is a great thing to do. It can help you make things work in your favour.
Remedy 2
If you want to settle in a particular country then make sure its map is always around you. You can take out a print of the wallpaper and stick it in your room or study table. If you are someone who is always hooked to the laptop or mobile phone then you can also use it as the wallpaper. The remedy is to keep looking at it as much as you can.
Remedy 3
Take care of street dogs. Offer them food and water everyday.
Remedy 4
Add foods that are yellow in colour to your diet. For example, add kesar, turmeric, chana dal to your daily diet. Avoid consuming onion and garlic to your diet.
Remedy 5
Check where you have kept your passport. Make sure that you haven't stored it under some stuff as it might hinder your plans. Keep it in your temple or somewhere you can spot it easily.
Don't Miss: Gemstones To Wear As Per Sun Sign For A Good New Year 2021
Remedy 6
Take a handful of barley and black gram and place it in a pot. When they start to grow after 1-2 months, leave the pot near a flowing river.
Remedy 7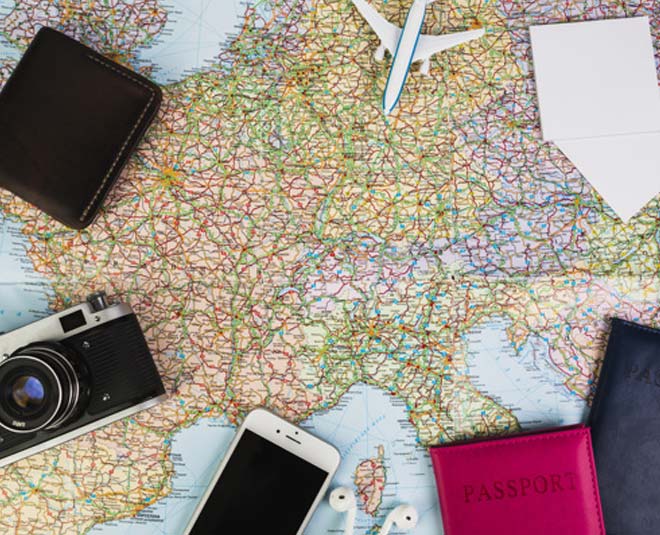 This is the easiest remedy to follow. On plain white paper, write down your wish. Write the destination you want to travel to. Write down how you see your future once you settle abroad. Make sure you write in the future tense. Write it all in yellow colour. You can use a yellow pen or chandan to write down your wish. You can keep this in your pocket or bag all the time or stick it on your wall.
Don't Miss: Want To Sell An Old Property Quickly? Follow These Tips By Astrologer
The astro expert also shared that if a person has a strong Rahu position in the horoscope then he/she will definitely be able to settle abroad. However, if you do not have a strong Rahu in the horoscope or kundali then you should avoid drinking alcohol.
Remember that not everyone is fortunate to see this dream come true. However, if you work dedicatedly towards your dream then you never know when things start to work in your favour.
We hope these astro tips help you settle abroad quickly. For more such astrology-related stories, stay tuned!