Rubina Dilaik recently emerged as the winner of Bigg Boss 14. The actress who entered the Bigg Boss house this season along with her husband Abhinav Shukla has been a part of the industry for a long time now.
For those who don't know, Rubina Dilaik first made his television debut in the year 2008 with the show Chotti Bahu. Her character Radhika on the show won a lot of hearts and she became a popular television star. Soon, she was seen in shows like Chotti Bahu 2, Saas Bina Sasural, Devon Ke Dev, Jeannie Aur Juju, Shakti - Astitva Ke Ehsaas Ki among others. All these shows further added to her popularity and helped her grow as an actor.
Today, we all see her as a successful actor of the telly world. However, let's tell you that things were too smooth for her initially.
When Rubina Dilaik Faced Financial Crisis
While Rubina Dilaik was working for her first show Chotti Bahu, she wasn't paid her dues for a long time. Long back in an interview with Pinkvilla, Rubina Dilaik had shared that she got no payment of her dues for 9 months and had to chase the producers for the same.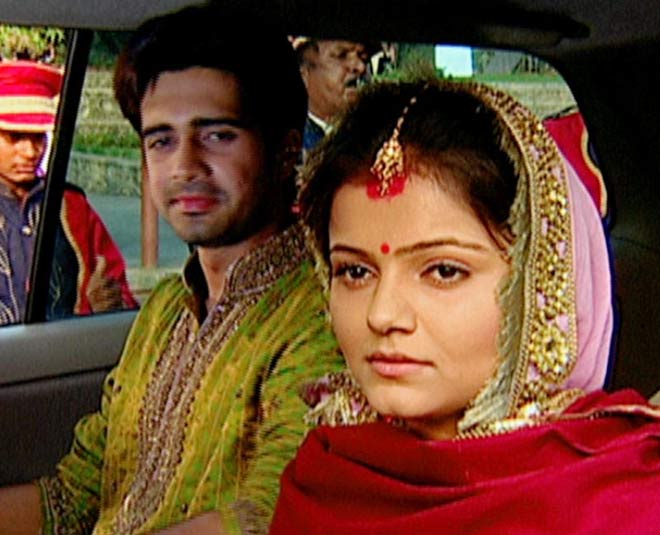 She shared that she did double roles in harsh conditions but she wasn't paid her dues which were in lakhs. She kept pleading for her money from the directors. When she didn't get any response, she went to the actors association for help but no one actually helped her and only false promises were made to her. Rubina Dilaik had to eventually sell off her house so that she could pay her EMIs. After some time, when she cried her heart out, she got a call from the production house for negotiation.
Don't Miss: Inside Bigg Boss 14 Winner Rubina Dilaik's Home
On Actors Signing One-Sided Contracts
Rubina Dilaik further in the same interview shared that she wasn't aware of the trend of payment after 90 days which was being followed in the industry for a long time. She was new back then. However, with time, she understood work ethics and gained legal knowledge.
Rubina Dilaik shared that she soon realised that almost all the actors have been signing one-sided contracts which favored the production houses. The actors worked for 12 hours, 30 days, and were paid after 90 days or even more than that.
Last year during the lockdown period too, a lot of actors highlighted the issue of non-payment.
Don't Miss: TV Actress Vandana Vithlani Facing Financial Crunch, Selling Rakhis Due To Non-Payment Of Dues
Shoots for shows like Kundali Bhagya, Kumkum Bhagya, Tujhe Hai Raabta, Qurbaan Hua were called off because the producers had not cleared the outstanding dues of the actors and technicians working on the show. The producers were asked to resume the shoot only after clearing the outstanding dues.
A lot of artists took the matter to CINTAA (Cine and TV Artists Association). A lot of big names of the industry including Salman Khan, Akshay Kumar helped daily wage workers of the industry during the tough times.
During the pandemic, the producers were given strict guidelines to follow which included:
Mandatory weekly holiday.
Shift hours to be maintained at 8 hours per day.
Payments of daily wage actors, workers to be settled at the end of the day.
No pay cuts to be agreed by actors worked after resuming to work.
Conveyance to be settled at the end of the day.
All contractual employees to be paid in 30 days.
No actors, technicians, or workers to be replaced for refusing a deduction in their payment.
With all these new restrictions in place, we are sure the actors will have a much smoother working environment for themselves.
For more stories around television actors, stay tuned!