The beauty market is ever-growing and there is an endless variety of products that get launched everyday. While some just come and go, others are here to stay.
A lot of brands these days are going back to ancient Ayurveda and rooting for sustainability by curating products that are both natural and environment friendly. We recently got a chance to interact with the founder of one such brand.
Ms. Caroleen Gomez, Founder, Revees Clive, is a woman entrepreneur who has been blending modern science with ancient Aryuveda for beauty and personal care products. In a short span, the brand has managed to make a special place for itself in the beauty market.
In our exclusive conversation with the founder, we asked about her journey, the growing concern of millennials towards ingredients, sustainability, and a lot more. Read on.
Launching The Brand Amidst Tough Competition
Today, there is a wide variety of beauty products available in the market but Caroleen Gomez didn't really fear it while launching her brand 3 years ago. She said, "It is true that the beauty market is quite saturated -- be it Ayurvedic, natural, or clean beauty and so on; but at the same time, it is ever-growing too. When I launched Rêvées Clive, I had only one voice and vision in my mind that I wanted to share my years of research in this domain and finding the solution to a problem being a normal consumer once – as someone who has faced it and overcame the problem with extensive research."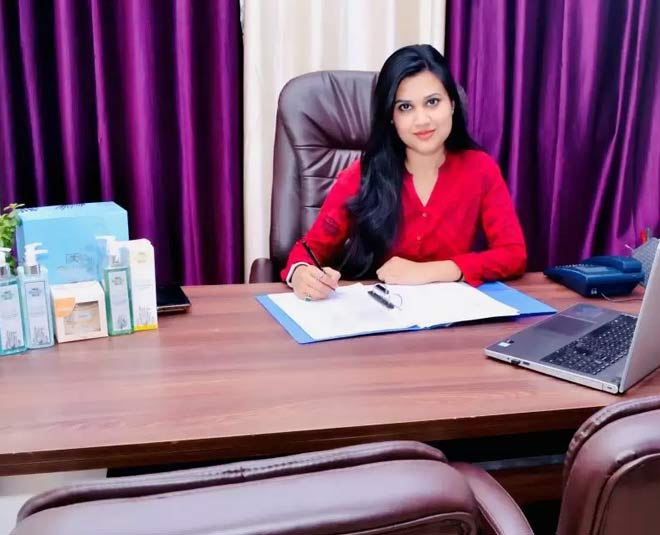 "So, this voice gave me the confidence and it was enough not to think about all the big giants and established brands in the beauty industry that could be our competitors; because I strongly believed and knew what I am bringing is the outcome of my experience and it's of no use to compare it with anybody else. Of course, there is an element of fear associated with every start-up. But for me, the confidence was rooted in the pure and authentic formula (which had already worked for me!)," she added.
Overcoming The Challenges
The founder underwent training under an Ayurvedic doctor and an R&D scientist to get more knowledge on the production and formulation of the products.
She shared, "I set up my own R&D facility at home on a small level tried and tested everything possible I could to get that perfect solution that drives me to start my own beauty brand. Also, I found that it is difficult to prepare a product without harmful or synthetic chemicals that would have a good shelf life, feel, and texture, and above all final cost plays a greater role in India --- as the consumer still looks for cost-effective products. So a lot of time I have spent in analysing these things and all of it was quite challenging, but proved to be worth it in the end for me. Additionally, I also spent a great deal of time in fetching suppliers to get high quality material in order to formulate an effective product and offer it at a reasonable cost too."
Don't Miss: All About The Founder Of Nykaa - Falguni Nayar
The Beauty Industry Going Back To Ayurveda
Beauty brands are going back to the roots, natural ingredients, and Ayurveda this season. Talking about this shift, the founder shared, "Surely, being close to nature is the new-age mantra in the beauty industry, and Ayurveda-based wisdom is timeless and forever. This shift witnessed in terms of going back to the roots with nature-sourced ingredients is a welcome change, as it will only enable further improvement in biological formulas which will develop in the future. The combination of scientific research, biotechnology, and Ayurvedic and natural product formulations can be a game-changer in the times to come, and create a breakthrough future where science will be able to change the cell structure to make people's skin have a fresh and younger look!"
Don't Miss: Here's The Story Of Chitra Gurnani Daga The Co- founder Of Thrillophilia
Future Of Sustainable Beauty In India
Talking about the future of sustainable beauty in India, Ms. Caroleen Gomez, Founder, Revees Clive said, "I would say that the sustainable trend in the beauty industry is bound to align with the packaging industry, manufacturers, suppliers, and competitors, and all other key stakeholders who will come together to prioritize on reducing environmental footprints by applying the golden principle of 3 R, i.e. Reduce, Reuse, and Recycle."
Share your thoughts on this interaction with us on our Facebook page. For more such exclusive interviews, stay tuned!