A wedding picture should not be taken just for the heck of it as the whole family, your friends, your future kids and your old self are going to see them. If you are hiring a professional, do brief them about what you want and if your friends are clicking, give them some ideas. Do add black and white pictures to them and give them an old world charm which had inncocense and simplicity at one point of time. Keep them super candid as that makes it all real! These Indian celebrities went for it or had no choice but their pics look amazing and are pure gold today! Take some inspiration, scroll down.
1Dharmendra & Hema Malini's Candid Wedding Pic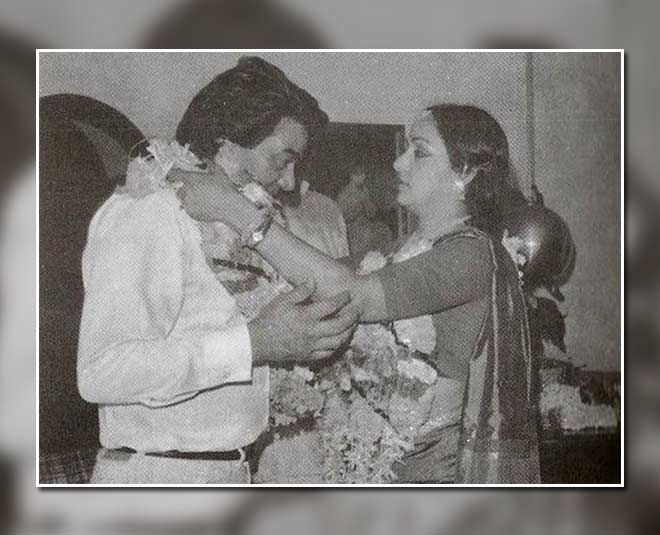 Their wedding may be controversial but the couple is clearly in love. This seems to be rather simple, magistrate signature wedding but the varmaalas have played their game. It adds enough to the frame and a candid pic like this must be taken!
2Anushka & Virat Kohli Wedding Pic
Not sure about the authentic black and white of this one, but a picture like this in black and white would look beautiful in a lovely vintage looking wooden frame over your headboard.
3Shweta Nanda Wedding Pic
No this is not a black and white but the only vintage hued coloured pic which was taken during Shweta Nanda's wedding. A super candid pic indeed, the love between the two is unmissable! If you cannot fix it with lights, go ahead with filters and take a pic like this or ask someone to do so without letting you know.
4Amitabh Bachchan & Jaya Bachchan Wedding Pic
They are certainly talking about something which you and me can only guess. If Big B stumbles upon this, sir do tell us what were you two discussing perhaps? Often these candid pics have a special meaning to couples when they see their albums and this gives them something to remember the moment and cherish it. Do ask your photographer to take a pic like this. In case you are a friend reading here, then simply keep this in mind.
5Neetu Kapoor's Candid Shot At Her Wedding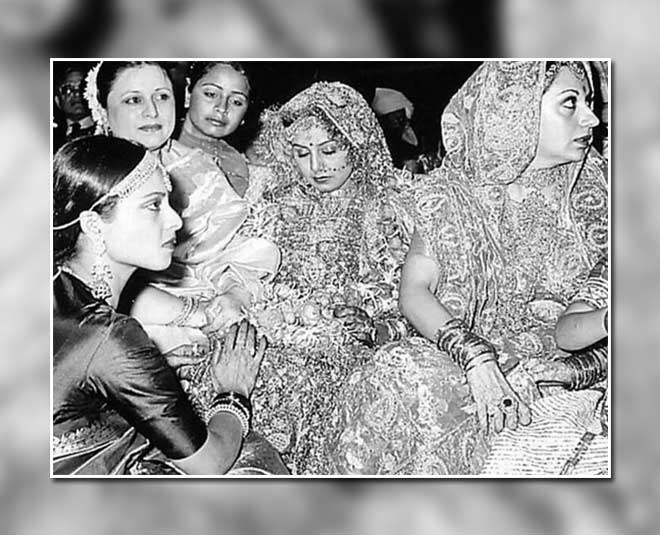 Ah! This click went viral back in the day and even today when we see Rekha helping out like a typical bridesmaid and the bride all shy or tired probably but trying to conceal it, was gold! This is one seriously vintage, black and white picture which if clicked from the right angle with your cosuins would look amazing!
6Jitendra's Wedding
We hardly have pictures of Jitendra's wedding pics and it would be amazing if the senior actor shares them on his social media account. But what you can see in this click is that it is superbly candid and not in your face like pics today. The simplicity exudes like no other and let's just say that the clicks of the past were more innocent and had more memories perhaps.
7PeeCee's Wedding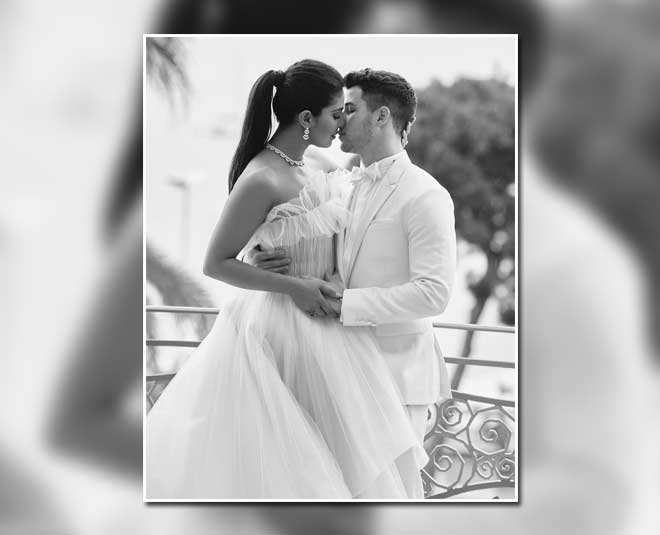 The world was talking about this hyped wedding of Priyanka Chopra & Nick Jonas. It was super extravagant and fancy is definitely a small word. From Priyana's looks to Nick's looks to the venue, her wedding pics were rather exclusive to an American lifestyle magazine and why not. Some of the pictures clicked of the couple may not be as candid but they are definitely framable.
8Sonam Kapoor's Wedding
This actress sure knows her fashion game and her wedding was much talked about as all us girls were glued to the social media to catch a glimpse of what all she wore. Sonam Kapoor looked gorgeous no doubt and some of the pics shared by her with Vogue, look classy, capturing the small nounances. From her while getting ready to not being able to hold back her tears amid the badai, pics "ho toh aisi"!
9Tagore-Pataudi Wedding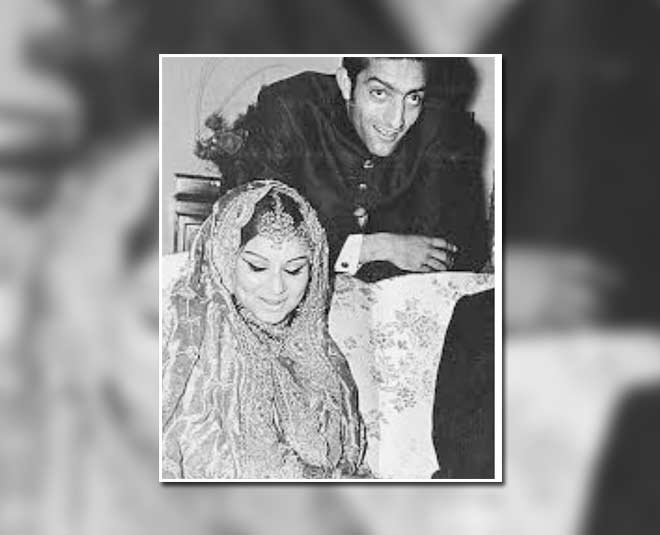 Another controversial wedding for many which showed that love has no rules and cannot be bound. Sharmila Tagore and Mansoor Ali Khan Pataudi, was a powerful couple that had one of the top actresses- self made with Tagore blood and the 9th Nawaab of Pataudi who was also the captain of the Indian cricket team. Their love story is well known and their wedding pics were super candid. If you realise, both of them rarely looked straight at the camera and neither did they fake pose which borders on cheesiness these days.
10Randhir Kapoor and Babita Shivdasani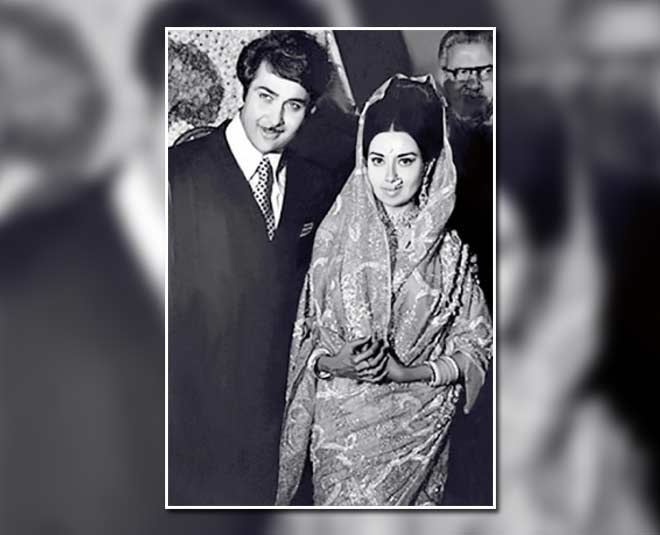 With the wedding of the two, a new trend had set in the Kapoor clan and an old one was broken. At that time it is said that the Kapoors were not allowed to marry an actress and that too a love marriage. It was Kareena Kapoor and Karisma Kapoor's parents who broke the rules and set all free. This pic in a way is a part of a history and you can as well recreate this pic by getting s simple sober click done and not to miss the huge exagerrated hair bun.