The current health crisis due to the novel coronavirus has forced us all to change our lifestyles and the way we used to celebrate festivals. Observed on the last day of the month of Shraavana, Raksha Bandhan is one of the biggest festivals that is celebrated to honour sibling's bond, love, and relationship. Everyone, including our favourite stars, enjoy celebrating this festival with their loved ones, such as Star Plus' Mahabharat-famed star Aparna Dixit.
She who has worked with several stars, including late actor Sushant Singh Rajput, is currently garnering critical appreciation for essaying the lead role in Dangal TV's show, Pyaar ki Luka Chhupi. Despite shoots and a busy schedule, the actress is planning to turn things around and do something special to celebrate Raksha Bandhan amid lockdown. She revealed her plans in an exclusive interview with Hz so that she can help her fans with some amazing ideas to celebrate the day with great enthusiasm. According to her, "everyone should do their bit to make festivals a special occasion."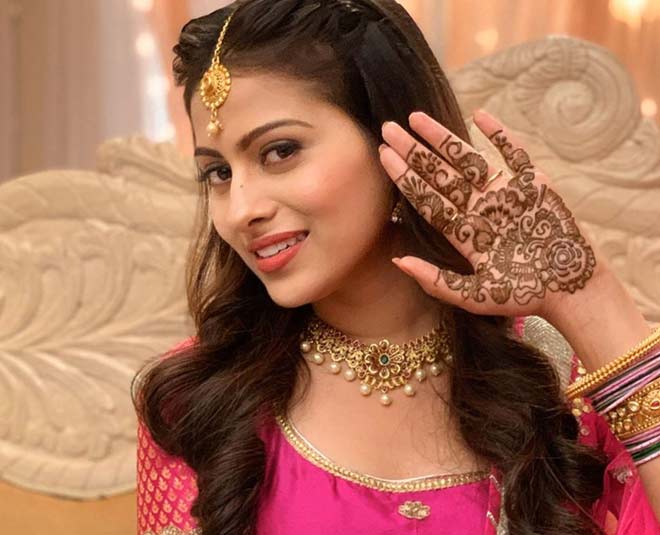 Prepare Homemade Sweets
There is no Indian festival that can be celebrated without some lip-smacking sweets and dishes. While every year we all had the liberty to go to our trusted sweet shop and buy burfi and ladoo, this year we all are avoiding purchasing things from the outside to stay safe. Aparna Dixit is also doing the same.
"My brother is really fond of sweets, he has a sweet tooth. But since we are not supposed to buy eatables from outside this year, I will be preparing homemade sweets on Raksha Bandhan for him. I am planning to make scrumptious besan ke ladoos. You must put few nuts and dry fruits for added nutritional value into this delicacy, as building immunity currently is also important," recommended the actress.
Don't Miss: Raksha Bandhan 2020: Wondering What To Gift Your Brother? Check Out Some Cool Options
Design Handmade Rakhi For Your Siblings
There are many different rituals that people follow in different parts of the country. In some parts down south, people throw coconuts into the sea, whereas at other places, the festival is marked by flying kites. The actress, who has appeared in popular shows like Pavitra Rishta, Meri Aashiqui Tum Se Hi, Laal Ishq and many more, hails from the national capital of the country, Delhi, hence she ties a rakhi on the wrists of her younger brother, Agam Dixit.
Unlike other years, she will be making a handmade rakhi for her brother. "I am totally playing safe this year. That's why I will not be buying rakhi from shops, instead, I will be doing DIY rakhi. While I am not sure is if I will be able to find that time amid shoots, but somehow I will give my 100 per cent because it's the efforts that count," said the 28-year-old star.
Colour Coordinate Outfits With Sibling On Raksha Bandhan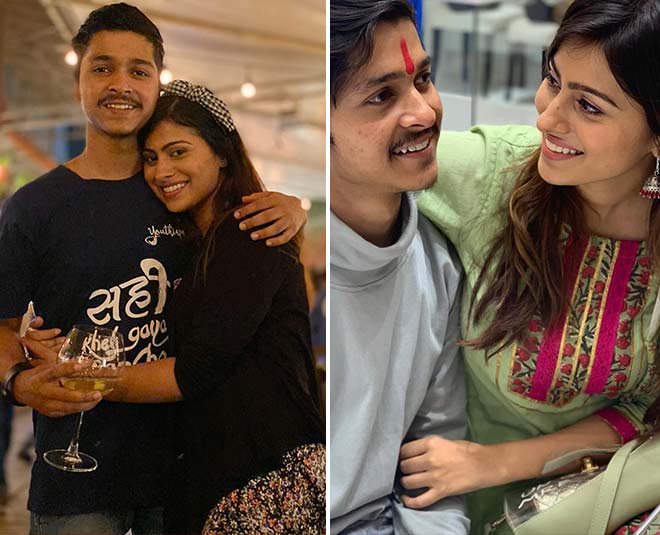 "While you can wear anything, festivals are also about dressing up a bit and looking good. So I and my brother will be wearing Indian clothes. I love ethnic ensemble and this is definitely the perfect occasion to flaunt those sarees, lehengas, suits, etc. In comparison to yesteryears, this time we will be clicking more pictures, So dressing up nicely is gonna count! The best thing to do on Raksha Bandhan is to colour coordinate outfits with your siblings, this is what I and my brother will also do," revealed Aparna.
Don't Miss: Raksha Bandhan Exclusive: Actresses Kritika & Tanya Sharma Are Sister Goals, Here's How They Mark The Festival Of Bonds
She, who is popular for oozing oomph in ethnic attires is nine years older than her brother and stays with him in Mumbai. Talking about the relationship she shares with him, Aparna said, " Agam is my best friend and the best company. I never get bored with him. The sweetest thing about our relationship is that he makes me laugh like crazy. I share a unique and a very strong bond with him."
However, like most of us, she is away from her family during the festive season. While she is happy to be with her brother, Aparna is also a bit sad about not being able to celebrate Raksha Bandhan with her other cousins this year. "I have a huge family. So, the celebration is not just limited to me and my brother. I celebrate Raksha Bandhan with all my cousins every year. No matter wherever I am shooting, every year I make sure to visit them in Delhi on the occasion of Raksha Bandhan. However, given the situation, this year I am stuck here, and I am missing my family," she concluded.
If you liked this article, do comment on our Facebook page. Stay tuned to HerZindagi to read more articles on Raksha Bandhan.