This is not the first time that we would see history being restored on the silver screen but it looks like so much more. This one doesn't look like just another true story to be retold. We are talking about the much-awaited Bollywood biopic, Saina.
Based on the life of India's ace badminton player, Saina Nehwal, Saina is all set to make it to the theatres today. The film became the talk of the town ever since it was announced. The promising trailer took our expectations to new heights and we knew it wasn't just another real-life story.
Wondering if 'Saina deserves a watch? Here are 5 reasons why. Read on.
The Trailer That Gave Goosebumps
With the restrictions being lifted and things getting back to normalcy, people have started to make it back to the movie theatres. However, not any of the releases convinced us to return to the cinema hall so far.
View this post on Instagram
However, the trailer of the movie 'Saina' did evoke a lot of emotion in our hearts. As soon as we saw Parineeti Chopra starring as Saina Nehwal first in the trailer, we all knew she has nailed it. Parineeti Chopra as Saina Nehwal managed to convince us in the very moment she made it to the screen. The story of how a little girl from Haryana works up to becomes the World's no. 1 badminton player looks inspiring.
Parineeti Chopra Lives Saina Nehwal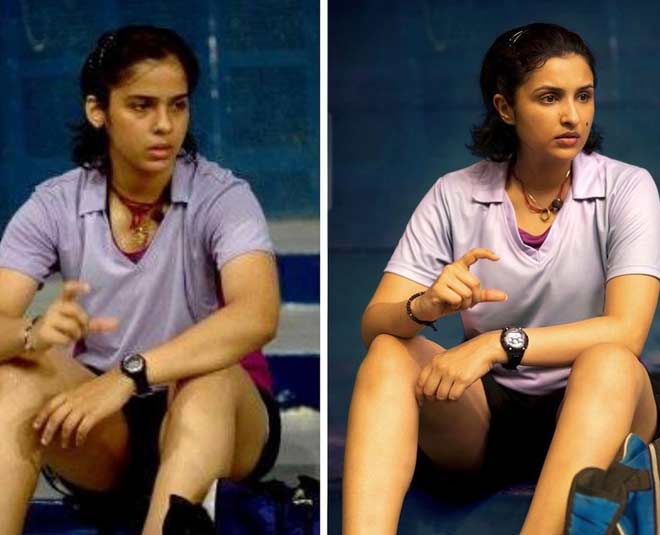 When we first saw Parineeti Chopra as Saina Nehwal on the poster of the movie, we knew she has something big to offer this time. The actress has indeed worked hard on herself to step into the shoes of the badminton champion. From learning to play badminton to getting into the look of Saina Nehwal physically, Parineeti Chopra has managed to do it all.
A Story That Celebrates Dreams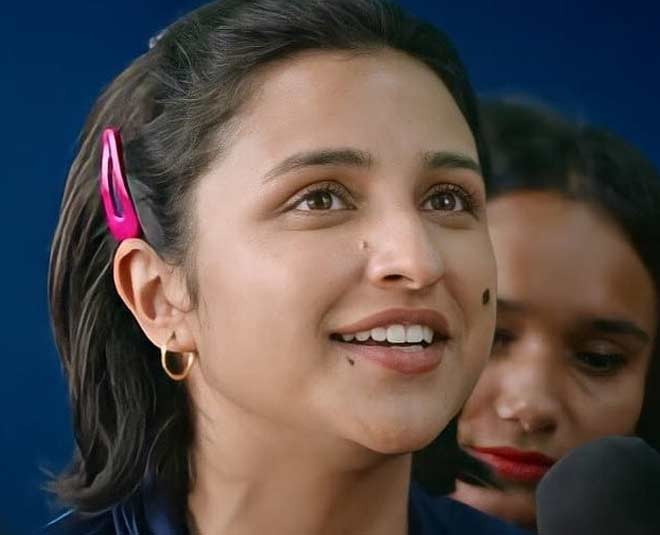 We know Saina Nehwal as the badminton champion today but little do we know how a young girl from Haryana worked her way up to reach where she is today. What is her story of success? As seen in the trailer, it is the story of a girl who refuses to take a step back and overcomes each and every struggle that comes her way. It is not just a biopic but a real-life story that celebrates dreams of a small-town girl which all came true.
Don't Miss: Karate Champ To Being An SRK Fan, Fun Facts You Didn't Know About Saina Nehwal
Songs That Won't Ever Let You Give Up
View this post on Instagram
Such a heartfelt story needs music that touches the soul of the audience and music composer Amaal Mallik has managed to nail it. With tracks like 'Parinda', 'Chal Wahin Chalein' and 'Main Hoon Na Tere Saath', the viewers are likely to have an unforgettable watch on the silver screen.
Don't Miss: Why Is Parineeti Chopra Nervous About Doing Saina Nehwal Biopic?
A Film By India's Most Talented Directors
View this post on Instagram
Indian filmmaker and screenwriter, Amole Gupte is known for his work like Taare Zameen Par, Hawaa Hawaai, Stanley Ka Dabba among others, all of which were critically acclaimed. Keeping his past work in mind, we can say that the film will play with your heartstrings.
With positive reviews coming out every minute, we can say that watching this Amole Gupte directorial would be a visual treat. Are you excited to look forward to the sports biopic? Share your thoughts with us! For more such stories, stay tuned!