2021 is just about to end and we are going to enter the new year with hopes of positive change. So, begin the new year on a happy note by exchanging gifts with your friends and family.
If you are looking for some thoughtful and amazing gift ideas that will surely please your loved ones. Then, we are here to help you. Read on to know a few gifting ideas to wish your friends, a very Happy New Year.
Surya Brasil Natural Hair Care Kit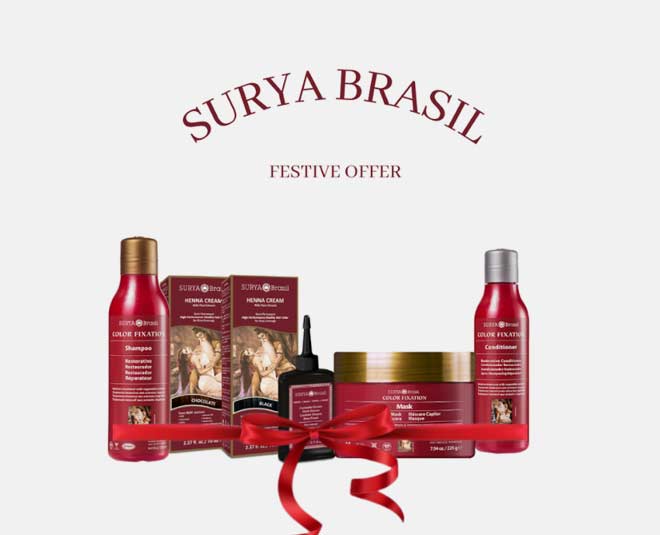 Innovation, sustainability and social responsibility is at the core of Surya Brasil, a conscious company with ethics that has been offering most natural, multi-ethnic, multi-gender and multi-functional personal care products across the world since decades. Founded by Clelia Cecilia Angelon in 1995, the international brand is synonymous with wide array of Ayurvedic, natural, organic and vegan product range, which includes henna cream hair color, color fixation shampoo, conditioner & mask, ecosilver line for people who do not like to colour their hair, organic face line Amazonia preciosa and nail polish. Surya Brasil has evolved as a brand with time, combining the power of Ayurveda and technology along with the rich natural resources of Brazil.
Natural, Vegan, non toxic and cruelty free sustainable beauty brand from Brazil. It's a 25 year old brand, present in more than 40 countries, they have recently launched in India and available on Surya Brasil website, Amazon and Flipkart for 2,085 Rs.
Don't Miss: What Does The Future Holds For Miss Universe Harnaaz Sandhu? Astrologer Predicts
Mother Sparsh Onion Hair Kit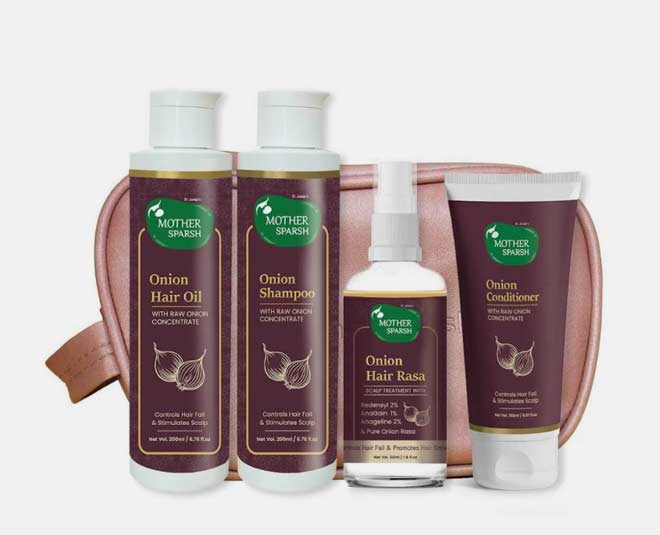 Mother Sparsh launches its exciting and new range once again. And this time it's onion hair kit With pure onion rasa for regrowth & hair fall control contains an optimal blend of transformative Ayurvedic herbs & Oils from neem, rosemary, brahmi & lavender to stimulate growth, combat breakage & leave it replenished and healthy-looking.
Scented with pure onion rasa in it's most unadulterated form it nurtures from the root onwards by stimulating scalp circulation, as well as strengthening the strands. Nurture your hair & scalp with a therapeutic oil massage of Mother Sparsh's onion hair oil, enriched with the goodness of pure onion rasa and pure ayurvedic oils like Bhringraj, Neem, Lavender, Brahmi, and Rosemary. It helps stimulate the blood circulation in the scalp to promote healthy new hair growth by improving the hair texture for a lustrous shine. Cleanse & refresh with Mother Sparsh Onion Hair Shampoo & Conditioner, enriched Pure Onion Rasa (onion juice) in its most unadulterated form will ease your mind by relieving stress as well as deeply nourish your hair & scalp from roots to tips. It can be bought for Rs 2272 Rs.
Don't Miss: Salman Khan Birthday Special: Biggest Controversies Of The Actor's Life
Kotsberg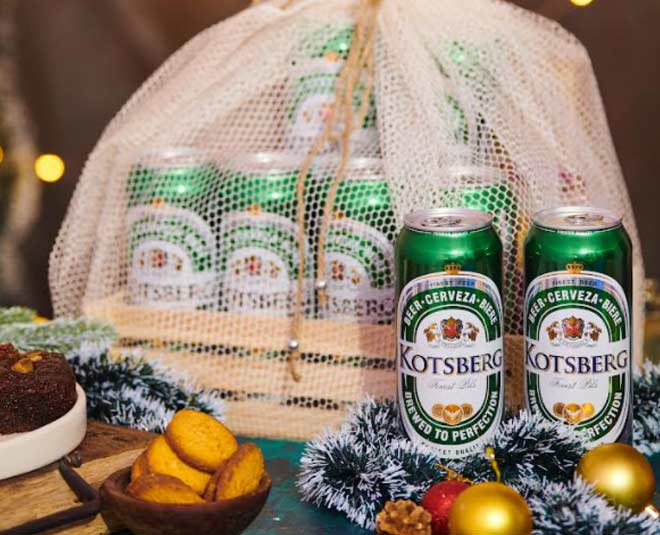 The New Year and Christmas fun cannot be complete without indulging in some fun and frolic. We take this moment to greet you on behalf of Kotsberg beer, premium craft beer introduced in 2013 by Devans Modern Breweries Ltd that also manufactures the Godfather beer and premium malt spirits. Kotsberg Pils won a silver medal at the Brussels Beer Challenge 2021, which is one of the most recognized and prestigious beer competitions in the world. Available in can and pint, it comes in two variants - strong 6% abv and pils with 4.5% abv. The beer is steeped in a perfect blend of rice flakes, oaky malted barrett, warm notes of German hops with no added sugar. Kotsberg beer encapsulates youthful energy in its sparkling buzz.
For more such stories, stay tuned to HerZindagi!