Nehupreet successfully managed to grab the eyeballs of the entire country with their pregnancy post, but later discovered it was a poster from their new release. 'Khayal rakha kar'. Neha Kakkar shared a post on her Instagram with her hubby Rohanpreet where we can see the couple holding each other in a loving embrace and also seemingly hugging Neha's visible baby bump, which now we know is not real.
Well, right from their pre-wedding ceremonies Nehupreet have kept us engrossed in all the activities they are taking up. Be it their wedding, their grand honeymoon, or their first month anniversary, and we are so in love with this adorable duo. Here is everything to know about their wedding, honeymoon, and other events, in case you missed it out. So, take a look.
More About Neha And Rohanpreet's Latest Post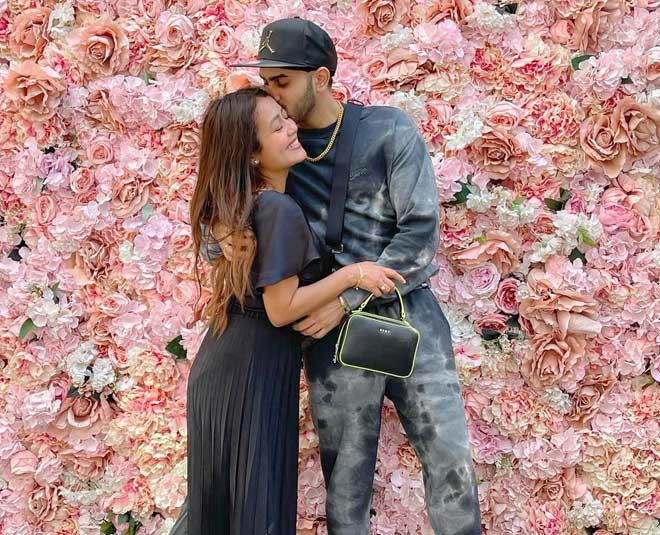 Rohanpreet and Neha used the same post on their Instagram handles, to announce the release of their new number, Rohanpreet shared the post first, and then almost an hour later, the same post was shared by Neha on her Instagram too. And seeing the post we all speculated on Neha's pregnancy right away.
Neha and Rohanpreet make a very cute couple. The love birds first met on the sets of a reality show, fell in love there, and within a month they were certain about spending their lives with each other. The couple also broke stereotypes with their amalgamation as Neha is 8 years older than Rohanpreet but their love is so overpowering that it never lets anything come in their way.
View this post on Instagram
Rohanpreet's Birthday Celebrations
Rohanpreet celebrated his 26th birthday on the 3rd of December and shared a post thanking his beloved wife and all the family members.
Here's what Rohanpreet wrote on his birthday post: "What a day it was!! Thanks to both Our Families and Nehu @nehakakkar This is all because of You. Bcz of You Our Families became One! And Yes I must Thank Mumma Kakkar and Papa Kakkar for such amazing arrangements.. Fell in love with the Rishikesh House and Aap Sab Mujhe Itna Zyada Pyar krte ho @tonykakkar bhai @sonukakkarofficial didi, Jiju, Bhabi, Uday, Guddu, Raghu. Blessed to Have you All with me. And All my Happiness is because of you My Beautiful Doll Nehu and How can I forget That Amazingggg Gift Babuu 📲🙈♥️ Big thanks to My Singh Family for always being there with me
Biggest Thanks to all my Fans, Friends for All those Beautiful Wishes.. Waheguru Sukh Rakhe!!"
View this post on Instagram
Neha And Rohanpreet's First Month Anniversary
Before Rohan's birthday, the couple also celebrated their first month anniversary together and shared the news with their fans through a post on their social media. On the 24th of November, Neha Kakkar shared a video with her hubby surprising her for their first month anniversary and the couple celebrating their beautiful moment with all the joy and happiness. This year they also celebrated their first karwachauth and Diwali together and shared insights with us through their social media handles.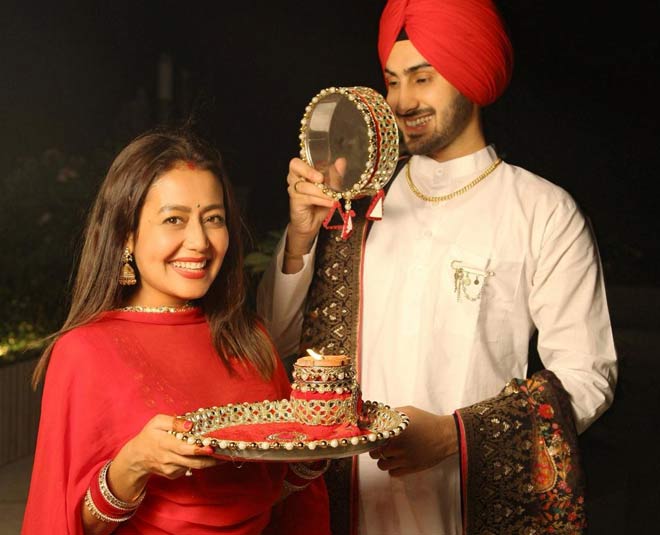 Don't miss: Rohanpreet Shares A Lovely Message For Neha On The Eve Of His Song Release
Nehupreet's Honeymoon And Grand Wedding
Neha Kakkar and Rohanpreet's wedding is an affair to remember for sure. Although the couple didn't hold a very large gathering and kept the wedding function limited to their very close people, they still had a blast and a perfectly dreamy wedding as we saw it in the pictures they had shared.
View this post on Instagram
After their wedding, the duo flew to Dubai for their special honeymoon(celebs who gave us perfect honeymoon goals) and had one of the best times of their lives over there. But it is to be admitted that Neha Kakkar manages to be in people's minds and never fails to create a boom.
Don't miss: Here's How Lovebirds Neha And Rohanpreet Are Spending Their Honeymoon
If you liked reading this article, stay tuned to Her Zindagi for more such pieces.
(Image Courtesy: Instagram Neha Kakkar & Rohanpreet Singh)