The National Commission For Women has launched a WhatsApp helpline number that will work round the clock to provide any kind of medical help to pregnant or expectant mothers all across the country.
NCW's WhatsApp Helpline Number
In an official statement, the NCW mentioned that it has been noticed that the expectant mothers have been facing problems in having access to medical help, therefore, the NCW has decided to launch a message-only helpline service along with an already operational email ID.
Pregnant mothers from around the country can reach out to the NCW through their helpline number 9354954224, which will work 24x7.
"A dedicated team at the Commission is looking after speedy redressal of grievances received from pregnant women regarding procuring of emergency medical help. The Commission can also be reached out on the email ID helpatncw@gmail.com," it said.
What Are Some Other Helplines/Apps For Pregnant Mothers?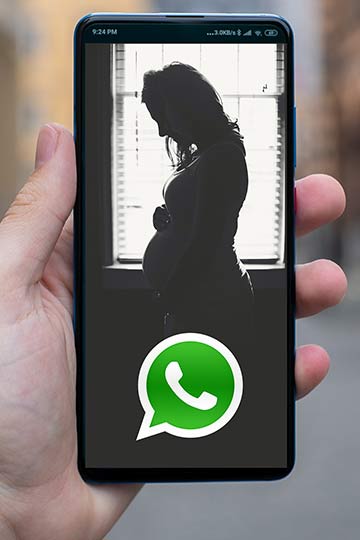 Cloudnine
Cloudnine emergency helpline works around the clock to provide any emergency treatment to the mother or the child anytime and anywhere. Cloudnine can be reached through a call and it will immediately connect you with the experts and specialists during emergency conditions including Maternity, Gynecology, and Pediatrics issues.
Cloud nine was created to help out the mothers with pregnancy issues such as sudden bleeding during the pregnancy or uncontrollable crying of the baby or any other gynecological health emergency. You can reach out to the cloud nine care helpline number at 99724 99724 whenever you need emergency care.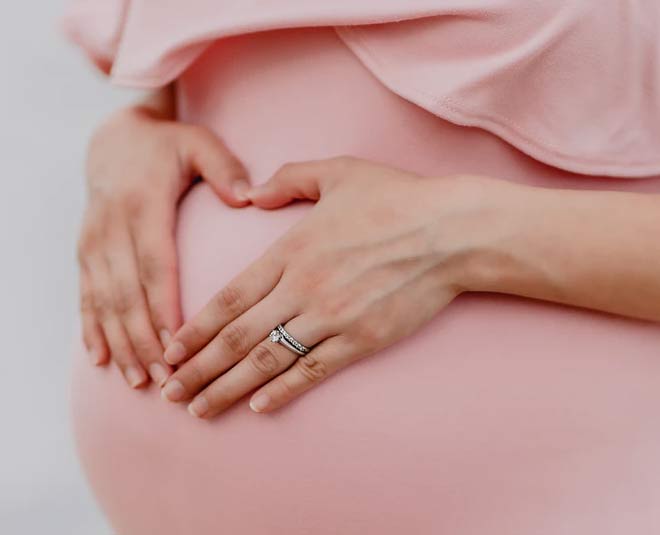 ARMMAN NGO
In 2020 when the whole country had first gone under lockdown there were strict restrictions on everything from traveling to visiting hospitals. The covid 19 situation had mostly left the expectant mothers in a very anxious situation. They were not able to get proper checkups and healthcare facilities, that's when Dr Aparna Hegde, founder of ARMMAN NGO launched a pan India free virtual OPD system for pregnant women and children along with the help of volunteer doctors Obstetricians, and Pediatricians. You can contact ARMMAN at a toll-free number, 1-800-212-1425 to get answers to antenatal and pediatric queries.
Don't miss: Mother's Day: Here's How To Mark The Day If You're Pregnant
iMumz mobile Application
iMumz is providing all the medical information through AMA (ask me anything) sessions, medication activities, and mental exercises for all pregnant women to have a healthy and stress-free lockdown pregnancy. The app has live AMA sessions and answering questions of the expectant women with the assistance of more than 100 experts including obstetricians, nutritionists, yoga, and mental health experts.
The app has been founded by Ravi Teja Akondia and Mayur Dhurpate (both IIT Varanasi alumni) along with Rajesh Jagasia, a life coach and meditation expert, and Dr. Jaideep Malhotra. During the lockdown period, the app is also conducting an AMA session on their youtube channel and is also organizing a minimum of 6 sessions every day with the doctors all free of charge.
Ministry Of Women Child Development
The Department of Women and Child Development, Government of India came into existence as a separate Ministry with effect from 30th January 2006, earlier since 1985 it was a Department under the Ministry of Human Resources Development.
Its mission is to promote the social and economic empowerment of women through policies and programs, focusing on gender concerns, creating awareness about their rights, and facilitating institutional and legislative support for enabling them to realize their human rights and develop to their full potential. It also ensures the development, care, and protection of children through cross-cutting policies and programs, spreading awareness about their rights, and facilitating access to learning, nutrition, institutional and legislative support for enabling them to grow and develop to their full potential.
You can reach out to the ministry at 011-23381611, nic-mwcd@gov.in
Don't miss: If You Are Very Young, Planning A Baby, Then Know These Early Age Pregnancy Medical Risks & Realities
Hindustan Latex Family Planning Promotion Trust (HLFPPT)
HLFPPT is a national not-for-profit health services organization, working on the entire spectrum of RMNCH+A (Reproductive, Maternal, Newborn, Child & Adolescent Healthcare), HIV Prevention & Control, and Primary Healthcare.
HLFPPT has been contributing towards improving Maternal & Child Healthcare by spreading awareness on pregnancy & newborn care, facilitating antenatal care services, institutional deliveries, postnatal care, the need for exclusive breastfeeding, immunization services as well as diarrhea management among children.
You can reach out to HLFPPT at 0120 4673 600 for any information.
If you also know about any helpline number or app for expectant mothers then share it with us on our Facebook page. Stay tuned to Herzindagi for more such stories.