Being a royal is no joke be it in any country but the British Royal household is ful of secrets and has had a rather shady past when we think of the late Princess Diana. This time the always in news royal family is again under the radar as Prince Harry and Meghan Markle opened up to Oprah Winfrey in an exclusive interview. The couple said it all, exposing the dark side of the British Royal House. Their life as a royal was controversial since day 1 and here is what they shared with Oprah.
Meghan Markle is of African American descent and this was always an issue with the Britsh Royals besides the fact that she was an actress before. Right from how she carried herself, the beginning of her married life to her baby Archie, Markle shared that the household had issues with the not yet known skin tone of the baby.
The Baby's Skin Tone
"In those months when I was pregnant... we have in tandem the conversation of 'he won't be given security, he's not going to be given a title' and also concerns and conversations about how dark his skin might be when he's born," Markle, who rose to fame with the hit American show "Suits", told interviewer Oprah Winfrey.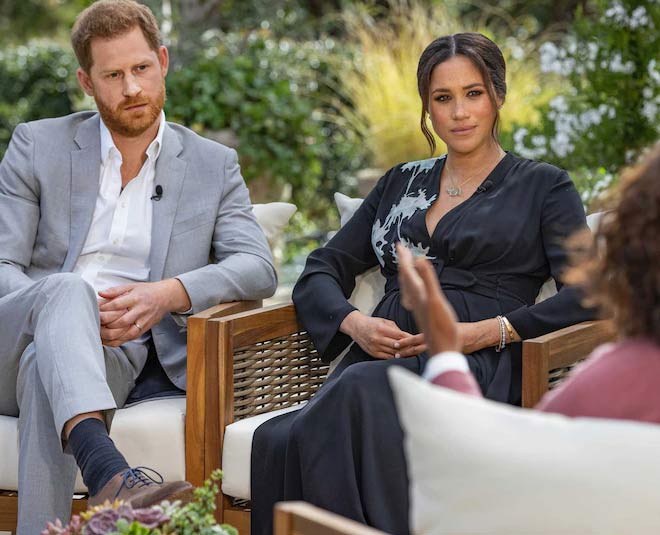 When Kate Middleton Made Her Cry On Wedding Day
Markle shared how Princess Kate Middleton made her cry on her wedding day just before the ceremony, clearing the rumour that it was not the other way round.
"Everyone in the institution knew it wasn't true. The reverse happened," she said.
Kate "was upset about something, but she owned it, and she apologized," Markle added.
"A few days before the wedding, she was upset about something pertaining -- yes, the issue was correct -- about flower girl dresses, and it made me cry, and it really hurt my feelings." Markle also called the incident "the beginning of a real character assassination."
"I came to understand that not only was I not being protected but that they were willing to lie to protect other members of the family," she said.
As a royal, we commoners think that life becomes a satin cushion but Markle revealed how she suffered as part of the royal family.
"That's the sad irony of the last four years... I've advocated for so long for women to use their voice, and then I was silent," Meghan said.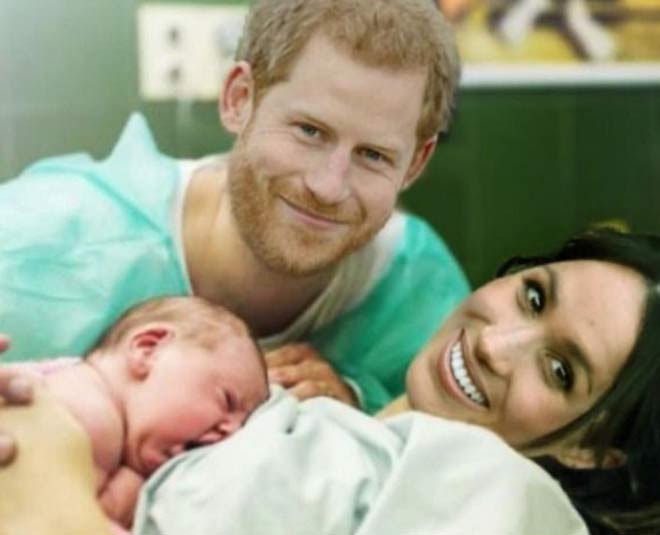 Contemplating Suicide
The American actress also shared how she was infact contemplating taking her own life, such as the pressure, the scenario in her life as a royal. She was targeted by lies, was facing official concerns over her would be born's skin colour and more.
Meghan, whose father is white and mother is Black, said in the interview with Oprah Winfrey that "I... just didn't want to be alive anymore. And that was a very clear and real and frightening constant thought." She also described how tabloids and social media took a toll on her.
Asked if she had had suicidal thoughts while pregnant, Meghan replied "Yes. This was very, very clear." She was scared, "because this is very real."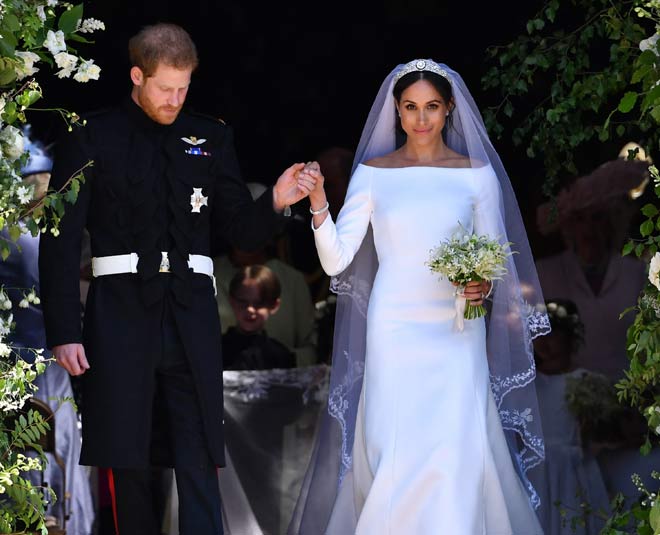 It was Prince Harry who revealed to her over the conversation on their son's colour and the security he would be given.
"That was relayed to me from Harry, those were conversations the family had with him," she said.
The couple's had taken a decision to move to North America, and this move was described by the British newspapers as calculating, calling Markle spoiled, headstrong. They called the couple's decision, reckless and selfish.
If this was not all, Harry also shed light on the deep crevices the family has. He shared on the show that this was a "really let down" for him especially how his father Prince Charles handled the situation. However, he also shared that his brother Prince William and father were "trapped" by the conventions of the monarchy.
"They don't get to leave. And I have huge compassion for that," he said.
The lovely couple shared their soon-to-be-born second baby's gender, revealing that it will be a girl.
They Got Married A Few Days Before The Live Telecast Of Their Royal Marriage
The couple did not put a break here when it comes to heart to heart talk. They revealed that they had in fact gotten married 3 days before the actual broadcast ceremony.
"Three days before our wedding, we got married," she said. She shared that they had swapped vows in private before Archbishop of Canterbury Justin Welsby before the extravagant spectacle was televised on May 19 2018 at Britain's Windsor Castle.
"No one knows that. But we called the archbishop, and we just said, 'Look, this thing, this spectacle is for the world, but we want our union between us.'"
Prince Charles & Harry
Prince Harry said that his father had even stopped taking his calls. But he did deny blindsiding his grandmother, the Queen and shared that he had too much respect for her.
Don't Miss: Meet The Maharani Whom Forbes Called The Most Beautiful Woman Of The Indian Kingdom Dynasty
"I had three conversations with my grandmother, and two conversations with my father before he stopped taking my calls. And then he said, can you put this all in writing?"
Asked why his father stopped, Harry shared that "By that point I took matters into my own hands, it was like, I needed to do this for my family. This is not a surprise to anybody. It's really sad that it's got to this point, but I've got to do something for my own mental health, my wife's and for Archie's as well."
"I feel really let down because he's been through something similar. He knows what the pain feels like," Harry said of his father. "I will always love him but there's a lot of hurt that's happened."
Stay tuned to HerZindagi for more on Royal families.