With the relief in the restrictions of the lockdown, it seems like people have forgotten all about the pandemic. People have started to come to hill stations like Shimla, Manali, and Mussoorie forgetting all about the virus and are not even taking the necessary precautions. As the crowd was increasing, the situation got out of control and in the middle of all this, four people from Punjab started to attack the public with swords.
4 People Attacking The Public With Swords
Upon being asked to reverse the car, four tourists in Manali started attacking the public with swords. These tourists were from Punjab and created a lot of ruckus at the place. A person got severely injured because of their irrational behavior.
A tweet about the incident by ANI read, "Himachal Pradesh | Four tourists from Punjab arrested for attacking public with swords in Manali after they were asked to reverse their car, which was causing traffic jam; one injured. A case has been registered under relevant sections of IPC and Arms Act: Gurdev Sharma, SP Kullu."
A video of the incident has started surfacing the internet where it can be seen that the four people are threatening the public with swords. The accused have been identified by the police as Dalbir Singh (28), Amandeep Singh (24), Jasraj (23), and Dalbir Singh (21), all residents of Sangrur district in Punjab and the victim has been identified as Harish Kumar, a resident of Bhadyar village of Kotli Tehsil Mandi district, Himachal Pradesh.
Police Complaint
A police complaint was filed by Harish Kumar stating that the four men were intoxicated as they were heading from Manali (Tibetan monasteries in Manali) bus stand to Rangri in their car with a registration number of Patiala, Punjab when they were asked to reverse the car and following this, they started attacking the locals with swords.
Police immediately took action and arrested the accused. They have been booked under the Arms Act and IPC sections 147, 148, 149, 323, 506 and 25.
What Is Wrong With Society?
This incident pops only one question in my mind: "What is wrong with society?" There were so many things wrong with the incident. Firstly, the boys were drunk driving which is illegal as well as dangerous for themselves and others at the same time.
Don't Miss: Jodhpur Sweeper Asha Kandara Is All Set To Become Deputy Collector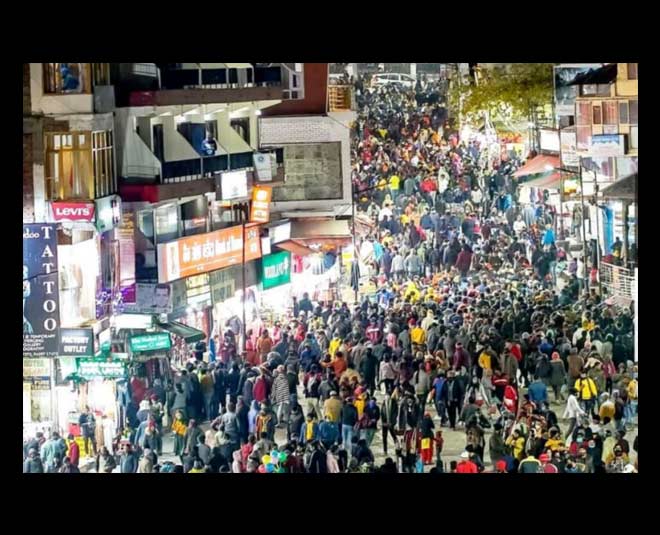 Secondly, the pandemic (pandemic effects on love life) is not over yet and people are failing to understand the same as several pictures are surfacing the internet from famous tourist destinations in India where people are not pouring in thousands. The main problem is not that they are visiting these destinations, but the point of concern is that the majority of them are not following the Covid guidelines as they are not taking the necessary precautions.
Don't Miss: #TheDisHulWedding- Live Updates Of Rahul Vaidya and Disha Parmar's Wedding!
Lastly, the four youngsters started attacking the people with a sword upon being asked to reverse their car. Was this such a big demand? Has people in India become so intolerable? Is this the youth of India? So many questions pop to mind after this bizarre situation and it is a major point of concern. So many similar cases come in the news every other day which makes us think that humanity has left the Earth.
It is necessary that we become responsible citizens and follow all the laws along with respecting others. For more such stories, stay tuned to HerZindagi!