The sixth season of Karan Johar's talk show Koffee With Karan is about to end and the finale promises firecrackers as two frenemies Priyanka Chopra and Kareena Kapoor are all set to appear together for the first time. Karan's show is notoriously famous for pitting celebs against each other and has been in many controversies lately. In fact, Priyanka and Kareena had a famous catfight moment when each of them made fun of the other in two seprate episodes of the show. Will sparks fly this time as they come face to face or will the ladies call a truce? This remains to be seen but the promo of the show which has been released looks quite promising for sure!
PeeCee vs Bebo Again?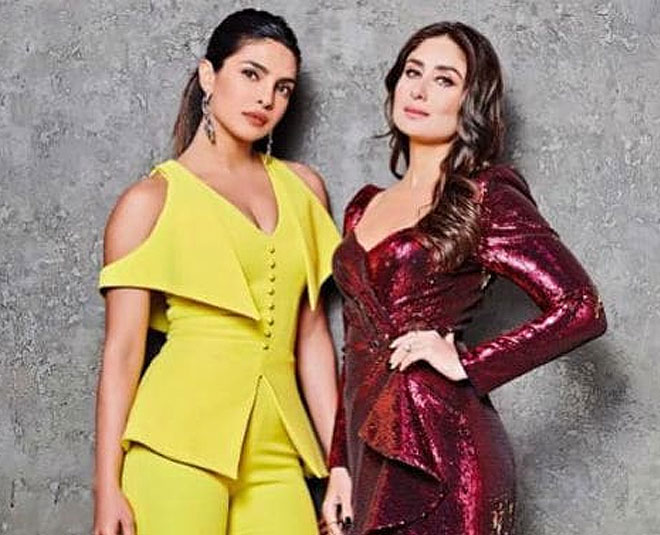 Kareena Kapoor looks all set to teach Priyanka some lessons as she can be seen pulling her leg quite a couple of times in the show. When Priyanka says she doesn't know who Varun Dhawan is dating, Kareena butts in to say "Don't forget your roots". "So, now you only know about Hollywood actors?" teasing her about being too much into Hollywood. Another time that Kareena Kapoor calls out Priyanka is when she fails to name Jonas' Brother's first music album. To which Priyanka Chopra playfully retorts saying that she didn't Google Nick Jonas before marrying him. Here's a glimpse of their catty interaction:
View this post on Instagram
Don't Miss This: 5 Essentials Inside Priyanka Chopra's Make-Up Bag
Will History Repeat Itself?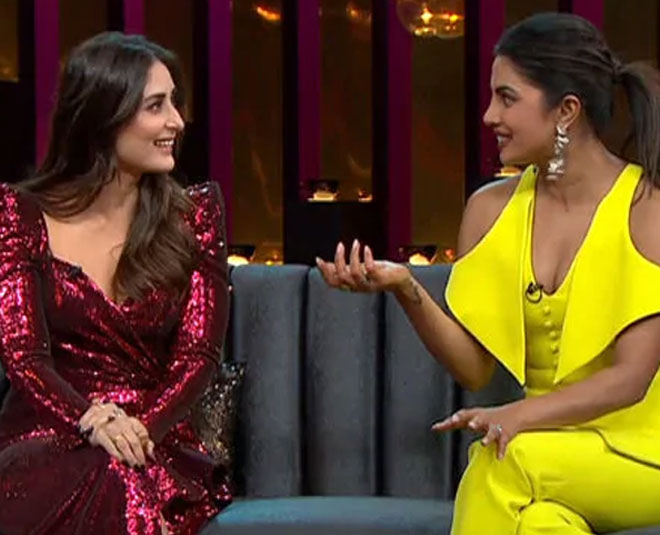 While it may seem like some light-hearted banter between the two ladies who had once starred in movies such as Aitraaz, Don and 36 China Town, we can't help but remember that it was on Karan Johar's Koffee With Karan show that their disdain for each other came to the fore. In 2010, Kareena Kapoor had appeared with Saif Ali Khan and had famously asked "Where does she get that accent from?" In the same season, Priyanka Chopra had made an appearance with Kareena's ex-flame Shahid Kapoor and on Karan mentioning about Kareena's comment, she had a controversial reply too: "The same place where her boyfriend gets it from." Karan Johar is known for putting his talk show guests in the spot by asking questions about their co-stars and looks like this face-off will be something special too.
But all cattiness aside, Kareena Kapoor has also remarked that she is proud of Priyanka as she had represented India on a global platform. Both actresses also shared that they were proposed to by their beaus in Greece. To clue in the rest of the gossip, guess we'll have to wait and watch.