Most people have this misconception that setting up a kitchen garden needs a lot of time, effort, and most importantly space. But it's a complete myth you can grow chemical-free vegetables even in a small space too. The only thing that you need to keep in mind is to have a lot of patience and perseverance while setting up and growing your veggies.
Choosing The Right Space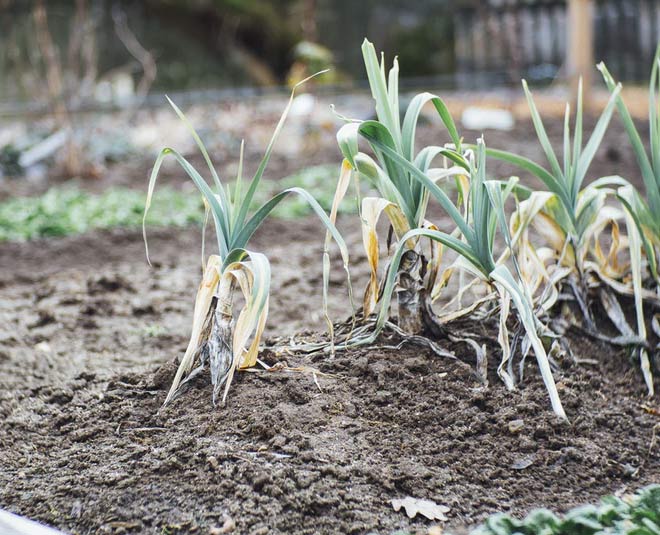 If you are looking out for a suitable place to grow fruits and vegetables then your terrace is the best place to do that. You can easily grow your veggies at an open terrace, plush it is very beneficial for the growth of your plants too. There is enough sunlight and air to help and support your plants, make sure you are choosing a spot that has some shade yet it gets the direct sunlight. The plants must get good 4-5 hours of sunlight a day but you also need to cover them so that they don't get burnt or dead under the scorching heat.
The Right Container
Other than the sunlight one major factor that plays a crucial role in growing the veggies is the container in which the plant is placed. If you do not have earthen pots at home, then you can make out your containers at home by cutting the old plastic bottles, buckets, or tubs that are no longer in use. This will not only save you a lot of money but will form a great container to hold and grow your vegetables. By following this method you will also be able to reuse and recycle your old plastic bottles. You do not need to have big tubs just having a medium-sized tub is enough to grow plants like radish, cabbages, and cauliflowers.
Don't miss: Smart Tricks That Will Help You Buy Fresh Vegetables Everyday
The Right Soil
Having the correct mix of soil is a very necessary step as it is the nutrients dissolved in the soil that decides the health and growth of your plant. You can get the normal soil from a nursery near you, and add the compost coir peat, and organic manure to it. To make the soil more organic you can add cow dung, goat dung, vegetable peels, and other natural waste to the soil for creating your form of compost.
Choosing The Seeds
You can easily purchase the seeds from the local nursery near you. Although, you need to go for the pollinated seeds instead of hybrid ones and after the seeds are sowed make sure you cover them. The covering of the seeds with a net will help in growing the sapling and prevent the birds or squirrels from damaging them.
If you are growing the plants for the first them then it is recommended that you should first start with a single pot and plant initially. Plants and veggies like tulsi, tomatoes are easy to grow and do not need your constant care.
Don't miss: Use Close To Rotting Vegetables & Fruits In These Different Ways
Watering The Plants
Providing your plants with an adequate amount of water is very crucial for their healthy growth. If you'll use an excess amount of water it can damage the plant by washing off the nutrients from the soil and less water can dry up the plant as well. So make sure you are regularly watering your fruits and vegetables in the correct proportion.
We hope these tips will help you with setting up your kitchen garden. Stay tuned to Herzindagi for more such stories.