Meet Kisbu, A Balloon Seller From Kerala Who Became An Overnight Sensation
After photographer Arjun Krishnan posted pictures of this street hawker on his social media, they went viral.
Social media has the power to change lives and we have enough proof of it. Be it the peanut seller Bhuban Badyakar who composed the viral song Kacha Badam or a 60-year-old labourer from Kerala who turned model, in the past, many unknown faces rose to fame and their stories have touched millions of hearts.
A lot of them went through transformations that made us all smile and they took the internet by storm. Now a balloon seller from Kerala, Kisbu has become a social media sensation. This happened after pictures of her makeover went viral. Kisbu belongs to a Rajasthani family and sells balloons in Kerala for a living.
Kisbu's Makeover
After photographer Arjun Krishnan spotted Kisbu selling balloons at the Andalur Kavu festival in the month of January, he wanted to capture the simplicity of the young girl in his camera. He took a couple of photographs of Kisbu and then showed them to the teen and her mother. In an interview with NDTV, the photographer shared that they were delighted to see the pictures.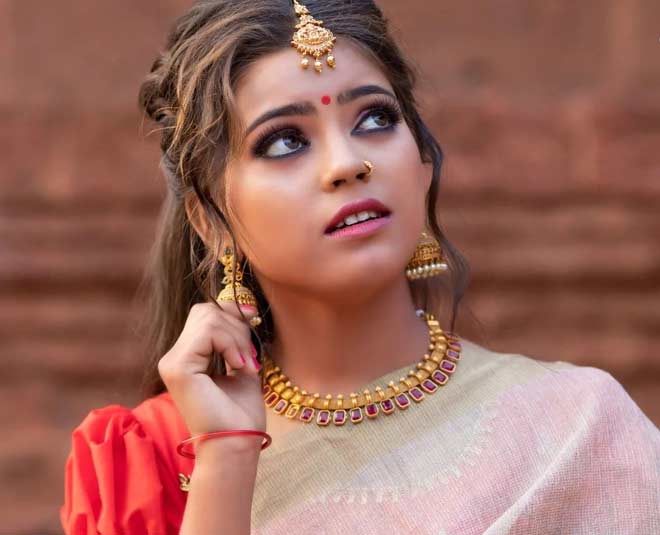 Image Courtesy: Arjun Krishnan/Instagram
Arjun Krishnan posted Kisbu's pictures on social media and soon they went viral. As per reports, someone got in touch with Kisbu and her family for her makeover. Kisbu's family agreed to it. Makeup artist Remya Prajul worked on her transformation and the family further agreed for her photoshoot.
During her makeover, which began at 4 am, Kisbu was pampered with a facial, manicure, and pedicure. As per a report by NDTV, Kisbu was made comfortable through the transformation, each and every step of the makeover was explained to her.
Don't Miss: Aishwarya Rai's Daughter aaradhya Bachchan Dances On Patriotic Songs, Netizens Call Her A Carbon Copy Of K-Pop Star Lisa
Kisbu's Transformation Pictures Go Viral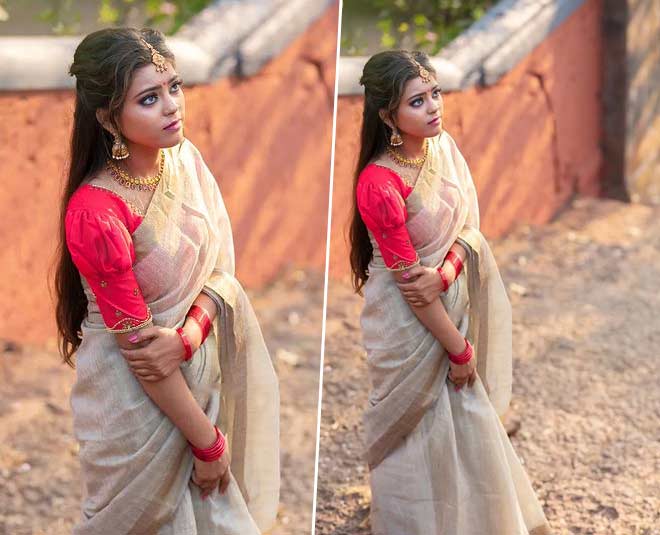 Image Courtesy: Arjun Krishnan/Instagram
After her makeover, Kisbu was dressed in a traditional Kasavu saree and traditional gold jewellery - a necklace, earrings, maang tika, nose pin. She also wore red bangles. Her makeup was kept in sync with the look, Kisbu's eyes were highlighted with a lot of kajal. Kisbu indeed looks like a dream! No?
Don't Miss: This Brazilian Father-Daughter Duo Dances To Viral Songs On Instagram, See Videos
There are so many other transformations that took in the past, all thanks to social media and they went viral (Yashraj Mukhate's Viral Videos). Recently, a 60-year-old daily wage labourer from Kerala made waves online after he was transformed into a model for a local brand.
View this post on Instagram
Mammikka from Kerala's Kozhikode district is a daily wager who was spotted by photographer Shareek Vayalil. He underwent a makeover and then dressed in a blazer and trousers. The photographer in an interview shared that he couldn't think of a better model than Mammikka.
बचपन का प्यार....वाह! pic.twitter.com/tWUuWFP71f

— Bhupesh Baghel (@bhupeshbaghel) July 27, 2021
Earlier, Bachpan Ka Pyaar fame Sahdev Dirdo also underwent a transformation after he did a full-fledged song with Badshah and Aastha Gill. For those who don't know, Sahdev Dirdo used to usually sing songs in school and one of his singing videos had viral online. The little kid got fecilitated by Chattisgarh Chief Minister too.
Coming back to Kisbu, what are your thoughts on Kisbu's transformation? Share with us on our Facebook page. For more such stories, stay tuned!