Kaun Banega Crorepati is one show that leaves us at the edge of our seats every season. Amitabh Bachchan is currently hosting the 11th season of the show and we all are hooked to it.
For all those who don't know, the show hosts a special episode every Friday - KBC Karamveer. This is to bring forth those individuals of the society who are able to bring out a positive change in the society with their good actions.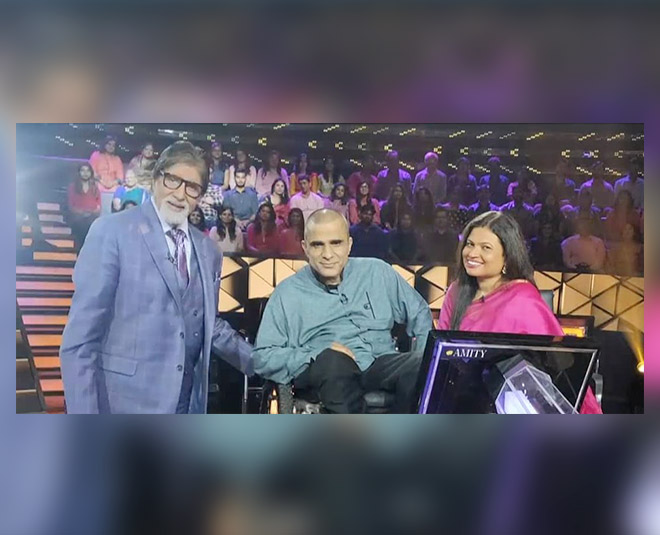 For the last Karamveer episode, Navin Gulia graced the hot seat on the show. Ex-army officer and an internationally acclaimed author, Navin Gulia is a real hero. He works to help the underprivileged children and he also shared about his social initiative on the show too.
Navin's journey has been tough. During his training, he met with an accident that left him paralysed. He shared that he wanted to fight for the nation but the accident changed everything for him.
Don't Miss: Chandrayaan 2: These Women Scientists Were In Control Room When ISRO Lost Communication With Vikram
Navin was hospitalised for 2 years. However, he still had a positive attitude towards life. He has designed a vehicle for himself and he drives it on his own.
Navin has made a world record for driving to the world's highest mountain pass Marsimik La non stop from Delhi.
Navin is the founder of a charitable trust called, 'Apni Duniya Apna Ashiana'. The trust is also managed by his wife Deepa Govekar. The trust works to prevent the discrimination of girl child in their village Barahana in Haryana. The trust helps in educating these girls.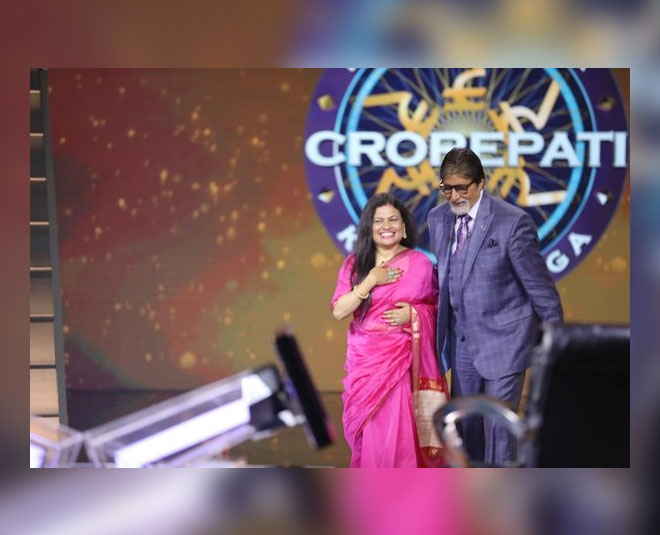 Deepa teaches the art of tribal drawing to the girls in the NGO. She is working to promote traditional art and craft and raise awareness about it among children. Deepa Govekar is also working as a researcher in the Ministry of Culture on Mandala Art.
Deepa also shared her experience on the show, meeting Amitabh Bachchan and her inspiration recently on social media.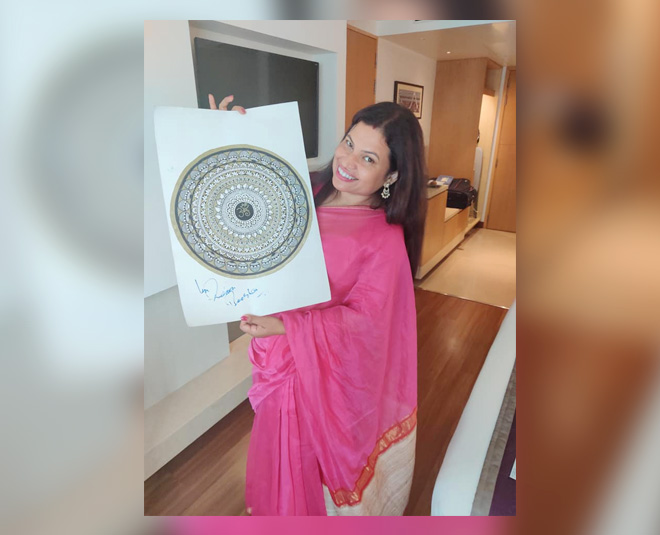 Her post read, "Super excited... super thrilled...on cloud nine... Meeting the Legend Big B.....sitting on hot seat kBC..... interacting with Mr Bachchan...gifting him crochet roses which is my hobby... getting his autograph on my mandala painting (my prized possession now) ......Kya yeh Sapna hai.....still feel it's a dream.
Hello lovely ladies, I feel blessed to get the opportunity to meet the Legend Mr Amitabh Bachchan. I participate in KBC to support my companion...he was invited under special edisode of Karamveer.
I was all tensed nervous before the program...how will I face Big B,what will he ask me, what questions will come, what if I go blank....with all these I entered KBC set.....and the moment I saw Mr Bachchan with warm smile welcoming me there were no questions at all...that was the moment I wanted to cherish :)
I wore plain pink chanderi sari. Some reasons behind wearing this sari....KBC set has purple dominant color... thought pink would look good...pink is colour of happiness...self Love .feminity... compassion... And the most important reason I had bought this sari for my mom for Ganesh Chaturthi Puja. I happened to see first karamveer episode of KBC which salutes a Aai Sindhutai Sapkal who is mother to 1200 children. She always wears pink color saries when asked by Mr Bachchan why only pink saries, she replied 'zindagi Mai itna kaala kaala dikhaya..ab thoda Gulabi hone do. Read her story. 🙏
This sari is dedicated to sabki Aai Sindhutai who is mother to those who don't have mother.. to my Aai who nurtured me and my interest in traditional art and craft....and to all the mothers... Gratitude 🙏"
On her Instagram handle, she also shared a picture of herself with Amitabh Bachchan and a picture of Sindhutai with Amitabh Bachchan from previous season, both wearing pink sarees.
Navin and Deepa went on to winning INR 12.5 Lac on the show.