All Bollywood fans know that Karan Johar, Kareena Kapoor Khan are very close and share a lovely bond. How can we forget the 2001 blockbuster Kabhi Khushi Kabhie Gham where Kareena played the iconic role of Pooja or Poo. People envy the duo but almost 20 years back, Karan did not even hesitate to call Kareena, a monster!
These words can be traced back to the time when Simi Garewal would interview our iconic stars and they would all open up and spill all beans they had probably been holding and hiding for a while.
In 2002, after the film thrived, Kareena Kapoor Khan came on Simi Garewal's show and spoke at length on who she is, what she believes the world is around her with some of her close ones recording or making short appearances on the show. According to Karan Johar, who is also known as Kjo, Kareena was his inspiration behind Poo, and he shared that she indeed was Poo in real life.
However, contrary to what Karan thought, Kareena shared that she was nothing like her character in the multi-starrer.
The actress said, "You won't believe me if I tell you. I am too simple a girl. I would never wear such clothes, I would never put so much makeup on, I would never be bothered if my hair is completely out of place or not."
Then Simi played Karan's video recording where he confronted the actress.
"Stop lying Bebo, you are just like Poo. In fact, my inspiration was you, yourself. I remember watching her. She was standing at a Bombay Times party and I looked at a distance as I entered the party with Manish Malhotra, and she was standing there posing for no one, I don't know why. The cameras weren't around her yet she was posing. That's when I realised this one is Poo. And I had just written the character, I had just started conceding Poo and I said nobody can play Poo better than her.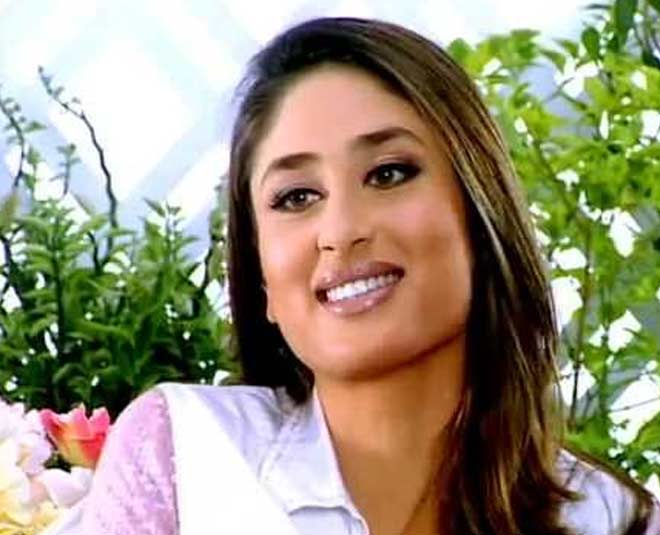 "And she is Poo in real life today. She says whatever at the drop of her hat. Her mother complained to me the other day that will you tell her that she is no longer acting in the film anymore and the cameras are off and to stop being Poo. But what to do, I think I created a monster, I created you."
Well here it must be in a loving way but there was indeed a time when the two celebs clashed and did not speak to each other for a good 9 months.
The two have often worked with each other and both come from prominent families and were to work again on "Takht". In his book "The Unsuitable Boy", Karan opened up saying that "My first problem was with Kareena. She asked for too much money and we had some kind of a fallout at that time." She has just delivered 'Mujhse Dosti Karoge!.
"She said 'Aditya Chopra's assistant Kunal Kohli has made this flop, so Karan Johar's assistant Nikhil Advani is not to be trusted either," he wrote.
Don't Miss: Checkout Inside Pics Of Karan Johar's Lavish, Swanky, House, Designed By Gauri Khan In Mumbai
He even shared that Kareena had demanded as much fee as Shah Rukh Khan.
"The weekend of Mujhse Dosti Karoge's release, I offered her Kal Ho Naa Ho, and she asked for the same money that Shah Rukh Khan was getting. I said, 'Sorry'."
The filmmaker further revealed how he went on to sign Preity Zinta instead. "I was very hurt. I told my father, 'Leave that negotiation room' and I called her. She didn't take my call, and I said, 'We're not taking her.' And signed Preity Zinta instead. Kareena and I didn't speak to each other for almost a year. For a year, we looked through each other at parties. It was very idiotic. She was a kid; she's a decade younger than me."
Don't Miss: Guess What Is Lucky For Alia, Ranbir, Varun Dhawan, KJo When They Want Their Movie To Be A Hit
He had continued: "We were releasing Kal Ho Naa Ho in November. We had shot the film in June, July, August and in September I had to shoot the songs, make the promos and so on. So, I had to head back, while my father continued the treatment in New York. That was the time Kareena Kapoor called me. It was August. We had not spoken for nine months. She called and said, 'I heard about Yash uncle.' She got really emotional on the phone, and she said, 'I love you and I am so sorry I haven't been in touch. Don't worry'."
Kareena has since worked in a number of films produced by Kjo's Dharma Productions, which includes Good Newwz, We Are Family, Kurbaan and Kabhi Khushi Kabhie Gham.
Stay tuned to HerZindagi for more on the entertainment world.