Ladies get ready to take a new step towards your independence with liquor store opened just for you. Yes, you read it right! We have got a lot to discuss, but first thing first, where? While the first store has been opened in East Delhi's Star City Mall, Madhya Pradesh government is all set to open a few more liquor stores in the state. Reportedly, it will be in Bhopal, Indore, Gwalior, and Jabalpur. The Delhi store, which began its services last year, has taken all necessary steps to create a safe space for its customers so that they can do their business without being bothered by anyone.
Going to some normal liquor store in Delhi means being judged by everyone around you. Starting from fellow customers till the shopkeeper, everyone stares at you like you have done a crime or something! "We live in a society where women are supposed to be noble, far away from vices such as drinking or smoking, certainly not buying alcohol for themselves. You go to a theka and 20 eyes are on you staring and judging character with the sales guy being one of them. So it's really wonderful and positive if there's a place where women can be comfortable buying alcohol without being judged," expressed a Cabin Crew member, Khyati.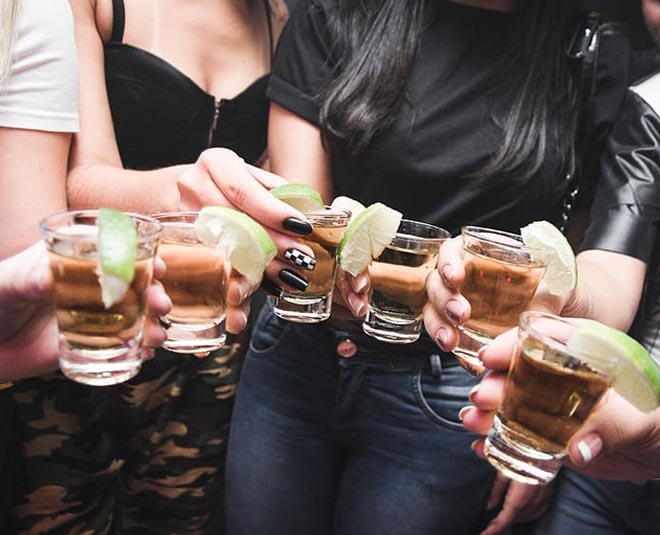 The good news is we won't even have to worry about the weird "sales guy" while visiting one of these awesome thekas. As the staffs are also women. Not only will they assist you with your purchasing, but they will also give you the necessary advice to choose the best. We women always have to think about our security, right? "Everyone talks about women safety at public places but when it comes to the liquor shop, we hardly find anything women-friendly. Being a party person myself I know how hard it gets to buy my red wines. A little dose of enjoyment comes with fear, sense of dependency and discomfort," said a working professional, Sonali. Well, not anymore, because these stores are made safe along with female security guards.
Don't Miss: Bottoms Up: Know What Those Pungent Alcoholic Drinks Do To Your Skin
Speaking of discomfort, a dark place with minimum lighting and zero security is the last place where ladies want to go to buy their drinks. " It is amazing that Delhi and Madhya Pradesh government have decided to open women-friendly liquor shops because if you have ever been to one of that awful thekas, which are mostly situated inside of some old buildings, the thought of never coming back must have definitely popped up in you head," said a 25-year-old doctor, Dristi Sahay. Not any more! Because the interior of women theka is to die for. With clean shiny glass walls, stunning interiors, and dreamy seating, there won't be any need to go anywhere else. You can purchase your booze at these stores and can also comfortably savour it in there.
Don't Miss: Ladies, Here's Why You Should Definitely Have A Tipple
Not only women, but men are also delighted with this step towards women's independence. "While India claims to have modernised, judging women and making them feel uncomfortable at most places is not new to us. We all know that women in a liquor store are often stared at like an alien. So, kudos to this bold and much-needed step that will help women feel free. Hopefully, we will witness more of these stores," said a Delhi-based-resident, Alankrit.