Imtiaz Ali's narratives may not be for everyone but they are beautiful in their own way. He takes a different route when it comes to making movies and it isn't clearly the unrealistic one. Imtiaz's characters are raw, flawed. His movies are as real as life, you can connect with them and that's his way of doing it, his way of storytelling. It is Imtiaz Ali's birthday and we thought of taking you through our favourite women characters from his films who we could relate to and they will always be special to us!
Veera - Highway
Highway isn't your regular Bollywood masala picture. Sorry to say but it has no item numbers or comedy scenes which would leave you in stitches. It is too simple for a film. It has a lot of silences and that's the beauty of the film. Veera, played by Alia Bhatt is a young girl who had an abusive childhood and it still haunts her. Veera has everything but she feels suffocated by people around her. When she gets kidnapped, she feels free and looks forward to reaching an unknown destination. Veera doesn't know what's going to happen next, she is a character who transforms each passing day. She is a girl looking for only love and even finds it in Mahavir (Randeep Hooda). Veera is someone who is completely shattered from the inside but she doesn't lose hope.
Don't Miss: Top 5 Female Actors Who Struggled To Make It In Bollywood
Tara - Tamasha
Imtiaz Ali's Tamasha got mixed reviews, it was called complexed, dull but beautiful too. This was an unusual story of romance where Tara (Deepika Padukone) helped Ved (Ranbir Kapoor) find his true self. If we talk about Tara, it is one character who demands a little patience. It isn't that easy to understand her in the very beginning. You just see her as an independent woman who knows the rights and wrongs, loves to live life to the fullest. Basically a very regular happy heroine of a Bollywood movie. However, as you watch the movie, she is the same girl who declines Ved's proposal, because she was hesitant. She wasn't ready to accept Ved, who was no more the fun, carefree guy he used to act like in Corsica. He was now a regular man, trying to match the standards set by society. When Tara realises her love for Ved after meeting him again in Delhi, she breaks down in front of him. Tara is vulnerable, complex, like many of us.
Don't Miss: These Strong Female Roles Hint At A Remarkable Change
Geet - Jab We Met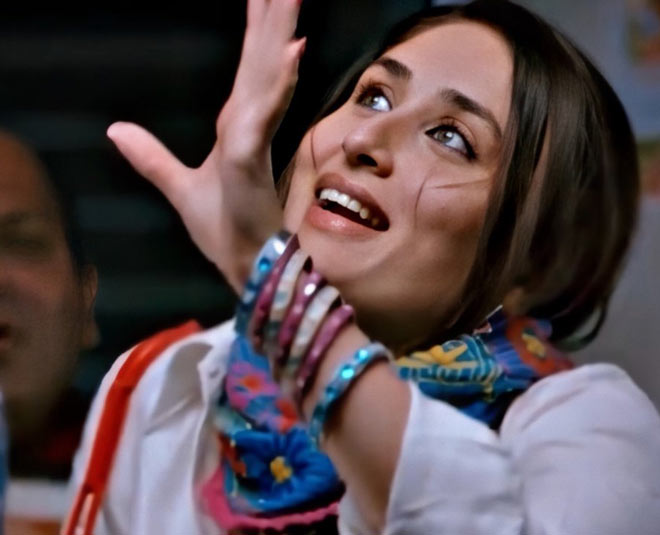 You'd agree when I say Geet is one of our favourite characters by Imtiaz Ali but ever wondered why? Geet, played by Kareena Kapoor Khan is a bubbly girl who loves to talk, loves herself, and doesn't resist herself from doing what she likes to. Geet is a girl who lives by her own rules. She has flaws but she is perfect in her own world. But that's what we all need to be? She doesn't bother what people think about her and that's why her character struck a chord. However, she is the same girl who suffers a heartbreak after boyfriend Anshuman leaves her. However, she grows out stronger. She is the same Geet who throws swear words at Anshuman and soon realises Aditya is the man for her.
Heer - Rockstar
This is a character that stays with you for long. She is a lively girl who goes through ups and downs in her life but never loses hope. Her love for JJ (Ranbir Kapoor) is so pure that she is ready to sacrifice everything for him. When with her love, she enjoys every moment of it and believes in living in the present. It is heartbreaking when Heer dies in the movie but her presence is still felt. That's the beauty of her character.
What's your favourite Imtiaz Ali movie and character? Share with us!