Actor Karan Tacker is a household name in India, who became popular with his portrayal of Viren Singh Vadhera in Star Plus's Ek Hazaaron Mein Meri Behna Hai. He keeps on proving his acting prowess from time to time. Karan has been seen in around a dozen shows, alongside some of the most noted celebrities. He, who holds a degree in Business Management, is a man with multiple talents. Not only he is a great actor, but going by his recent sketch, we can say, he is a talented artist as well.
While we thought, Karan must have learned painting or sketching at some point in his life, the 34-year-old star, told Hz during an exclusive interview that he has been learning to draw and sketch with the help of online tutorials at home amid pandemic.
Don't Miss: 5 Famous Catfights And Controversies Of Kareena Kapoor
"I randomly picked up to make this art. Since I am not an artist, I took some inspiration from online tutorials. I am an actor by choice, and try to keep improving my skills. But, when it comes to other forms of art, I do such kind of things from time to time, when I feel bored with things, and want to break the monotony. Also, I am trying to improve my craft at home, so I am also learning how to sing, alongside sketching. This is helping me to remain creative at home," said Karan.
While he is practicing distinct art forms at home currently, he also made a mind-blowing sketch, particularly for a great cause. Along with several other celebrities, such as Sonu Sood, Arshad Warsi, Chitrangada Singh, Karan Tacker, Manushi Chillar, and many more, Karan participated in an exhibition called, Artwork for Heartwork, started by an NGO, Smile Foundation. Karan and other noted stars of the industry are trying to generate funds for procuring hygiene kits for the less privileged and utterly hard-working section of the society, such as farmers, truck drivers, shopkeepers, and many more.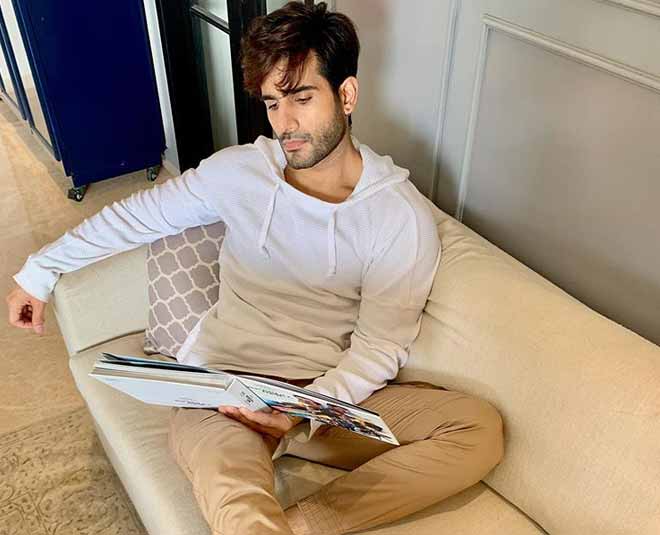 Talking about the same he said, "The initiative by Smile Foundation is amazing. We all must participate in such initiatives, in order to help the people out during the times like these. Do whatever little is in your capacity. Most importantly, every one shall receive things like hygiene kits that are vital for living and staying safe."
Sonu Sood has donated an acrylic painting as a tribute to the unsung heroes of India. While he has been receiving love and respect of people for going out of his way to help them, Karna Tacker, on the other hand, is also taking care of his extended family. "On a personal, I and my family have always tried to give back to society. In fact, I have been in touch with all of my workers, watchmen, spot boys, to help them in every possible way I could. They are nothing less than a family to me. So, I have tried to help them, be it in terms of finances, food, or anything else," told Karan to Hz.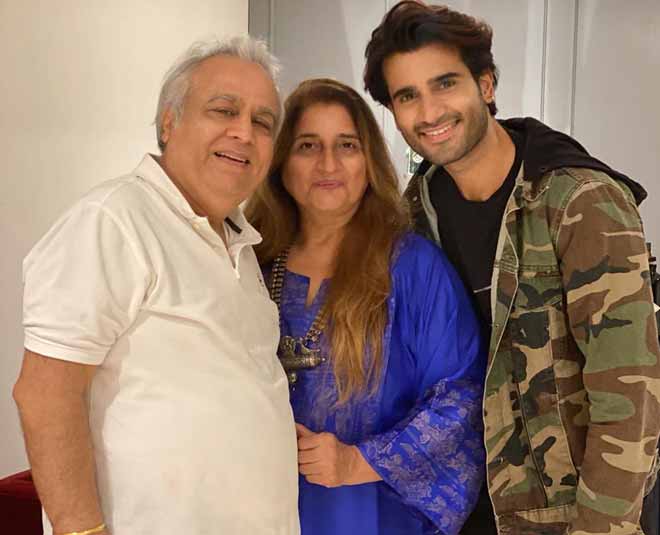 Don't Miss: Ajay Devgn And Raveena Tandon's Love Story And The Reason Behind Their Ugly Breakup
"Even the photographers that come in, I try to aid them in every possible way. I believe, we should all take possible attempts to help people in little ways that we could," he added. Other than helping the society, he also believes that taking care of parents, women in the family and other elder people is vital and need of the hour.
Other than indulging in my personal work, "I make sure to help my parents in household chores, like cooking and cleaning along with them. We all have to try to survive in 2020 while staying safe. Safeguard your parents from the current pandemic, because it is not the younger ones who are at the risk, but the older people, who are vulnerable to the novel coronavirus.
"Corona or no corona, I believe it is always tough on women particularly because there is so much that they have to do. Being a homemaker is really not an easy task after all. Therefore, other members of the family should try to help their mothers, wife, and sisters as much as possible in their chores," he concluded.
If you liked this article, do comment on our Facebook page. Stay tuned to HerZindagi to read more updates.