Sometimes, while shifting a house, you may not get a space of your choice. Due to locality, or other amenities, you may end up compromising on things like the best view, or closets. This doesn't mean that your clothes need to be in a box or a complete mess. There are various ways, which can help you to organise your things and make your home look pretty.
If you are someone, who is struggling with less space to store your things, or perhaps have no space at all for storage, this write-up is for you. We have compiled a couple of tips and tricks that are easy to carry out and are affordable for anyone, who is looking for better ways to store their clothes without a closet. Read on to check it out.
Use The Plumbing Pipes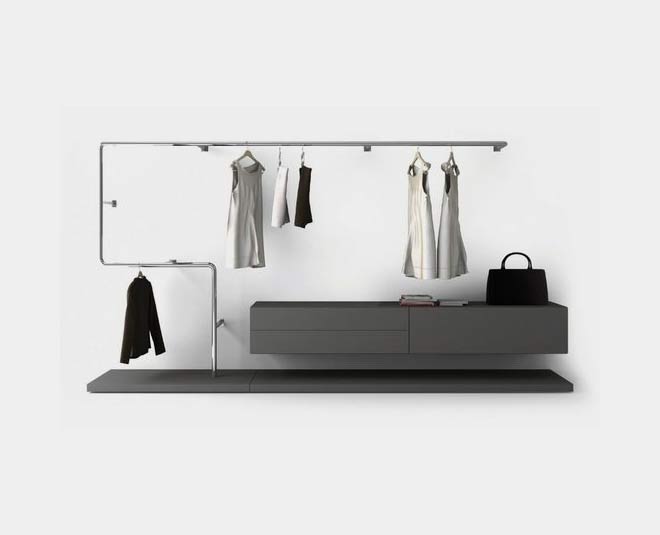 If there is no closet, reach out for those weird-looking plumbing piper and turn them into a rod for hanging your clothes. If they look old and rusty, you can either paint them or be a little more creative by doing a retro background on the wall. Either way, you will create a masterpiece, which will not only become a great space for your clothes but will also enhance the beauty of your home.
Old-School Baskets

Back in the days, when most of us used to live in joint families and not everyone had their personal closets, we used to have our personal basket, box, etc. Basically, anything that can keep our clothes from mixing with others. With a little modification, you can still use the old-school trick to store your clothes. Invest in similar-looking jute baskets and place them under somewhere in order. It will look great and will give you multiple sections to store different types of clothes in various segments.
Basket Under The Bed

In most Indian households, the space under the bed is hardly kept free. We store all kinds of things there, from shoes, books, blankets and antiques. Then why not our clothes? Use the same basket idea, and place them under your bed. This is a great idea for those, who don't want others to look at their personal belongings. It is also an efficient idea to save some space in your apartment.
Install Rods On The Wall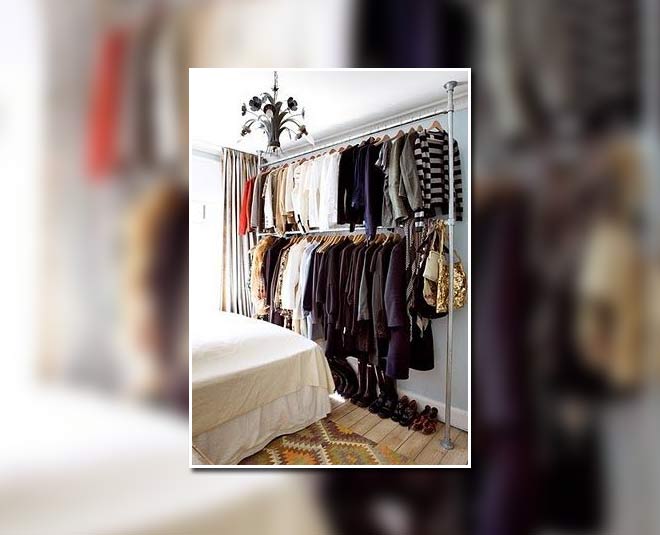 If you are someone, who like to keep things extremely tidy and organised, this idea is for you. Use a wall of your bedroom and make it your live closet. Get a few rods installed and invest in some cool hangers. Colour coordinate your clothes and place them on the rods like a piece of art. It will look attractive and will also help you find your things quickly. This trick is for people, who have countless clothes.
Don't Miss: Monotone Home Décor Tips For That Perfect Minimalistic Space
Hide Behind The Curtain

Use the space behind the curtain and turn that area into your very own walk-in closet. You will have to install a few rods and racks so that you can hand your clothes are place other items perfectly there. Make sure you don't overstuff your belongings, otherwise, it will start looking like a mess.
Don't Miss: Spruce Up Your Home With These Summer Interior Home Decor 2021 Trends By Expert
Do let us know if these hacks and ideas were helpful by commenting on our Facebook page. Stay tuned to HerZindagi for more such stories.