Mold is a microbial growth that inhibits the dark, humid and warm corners of your home. And most commonly this growth is found in places that are unattended or inaccessible. Also, it is very strong and once this starts to spread, it becomes really difficult to deal with it and get rid of it.
So, you should start treating mold as soon as you spot it because from that moment on you might have try a few times before warding it off completely. And therefore, if you are looking out for affordable ways and products that will help you remove the presence of mold in your home then read this article and find 5 ways to get rid of house mold easily.
Hydrogen Peroxide

Hydrogen Peroxide is an antifungal, antiviral, and antibacterial solution that comes in handy while cleaning different surfaces including kitchen appliances, table counters, kitchen counters, hard flooring and more.
So, in order to clean mold with hydrogen peroxide all you need is 3% hydrogen peroxide, transfer it into an empty spray bottle and then before trying on the mold do a patch test by trying this solution over an unimportant surface and check for discolouration. Proceed by spraying this over the mold now and letting it stay for 10 minutes. Further, take a scrub and scrub off the mold, once all of it is out from the surface, dry and wipe with a cloth.
Vinegar
Turns out to be one of the best cleansing agents that works naturally to disinfect and clean tough surfaces. Since vinegar(health benefits of apple cider vinegar) is slightly acidic in nature, it makes almost every surface super clean and so, if you have been struggling to remove mold from your home vinegar would also make a great option. Take some concentrated vinegar as white vinegar only contains 20% of acetic acid and so, it needs not be diluted.
Just fill it in a spray bottle and spray over the moldy surface. Let it remain on the surface for an hour and then rinse the surface ith water and you'll be done. Try repeating this one more time if the mold tends to stay.
Baking Soda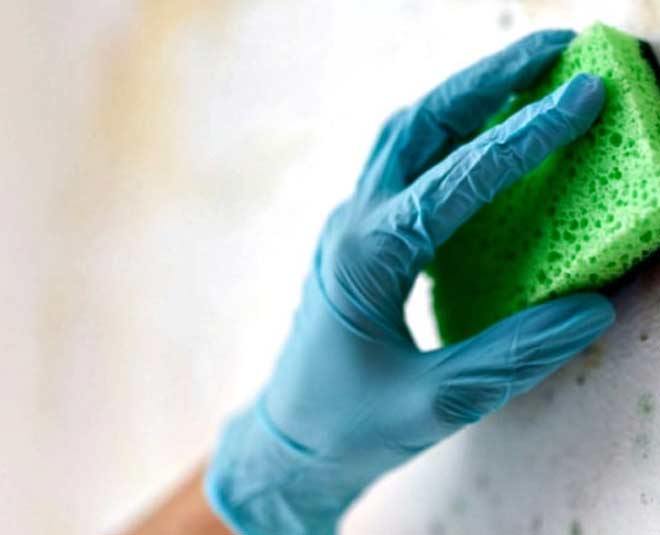 Baking soda is another kitchen ingredient that can do so many wonders at cleaning surfaces, including warding off the black mold. Take a quarter tablespoon of baking soda in water and spray this over the mold, scrub and remove the mold and then wash it off with water. Spray the baking soda solution again for better cleaning. For tougher molds, you can mix two parts of baking soda with one part of vinegar and then use it further.
Essential Oils
A lot of essential oils also come with antiviral, antibacterial, and antifungal properties, and using them may also work out for removing the mold in our homes. You can use tea tree oil as it is readily available at all places and is effective for preventing the return of mold. Just mix a teaspoon of the oil with water and store in a spray bottle, spray over the mold, and then finally, after an hour wipe dry with a cloth.
Don't miss: How To Remove Tarnish From Stainless Steel
Lemons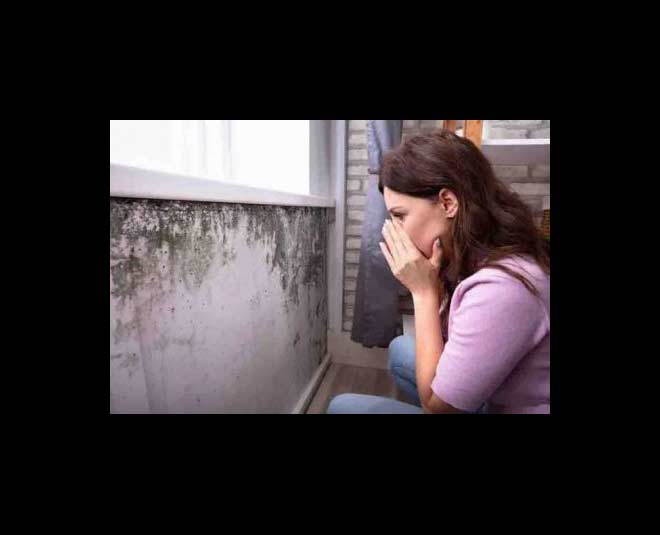 Lemons also contain acetic acid and thus they may also come in handy while cleaning moldy surfaces. Just pour the juice of 3-5 lemons on the mold and let it stay for 5 minutes scrub the surface and then clean with a dry cloth piece and you'll be done.
Don't miss: Easy Ways To Ward Off Mice, Ants And Other Pests From Home
So, try these methods of cleaning molds and tell us how you liked them, stay tuned to Her Zindagi for more.