Janmashtami is another great festival that opens the gates to happiness and prosperity in our homes. The day is celebrated to mark the birth of Lord Krishna and is thus very important for those who follow him.
Lord Krishna is known to be one of the kindest and the closest human incarnations of Lord Vishnu as he lies manipulates, plays around, steals, and does everything that humans do. Therefore, there are a lot of people who celebrate his birthday like a celebration of their own life and offer prayers to the Lord on his day.
In order to make it all even more special, many of us also decorate our temples at home and make it all look like a divine party. So, if you too want to find out how to decorate your home temple this Janmashtami then we are to help you out with it.
Cleaning The Temple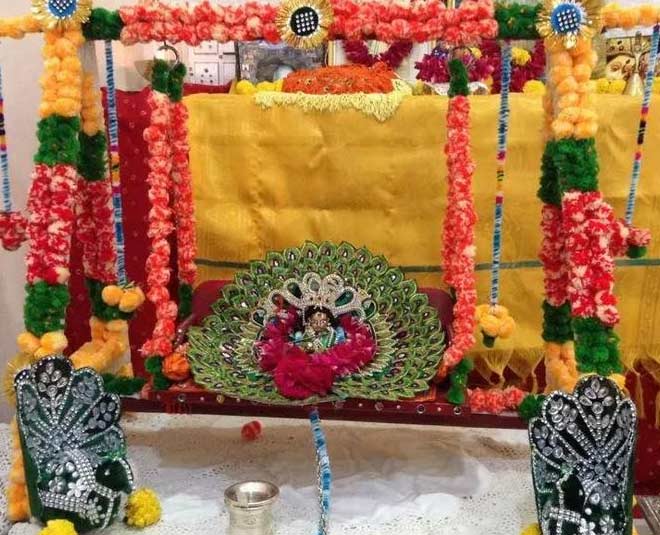 It is very important to keep cleaning your temple regularly and now more so because the festival is arriving. Start by taking a large stool and keeping all the idols and photos of gods over it. Also, take out all the other things in your temple and store them over the stool or in a safe place. After that with a dry cloth remove all the spider webs and then dip a sponge in soap and vinegar water and wipe all the corners of the temple gently.
Go over once again with a dry towel and dry out all the wet regions. Similarly, clean the drawers and then with a dry cloth wipe the photos and idols and place them back inside the temple over a beautiful sheet of paper.
Add Streamers And Decorative Lights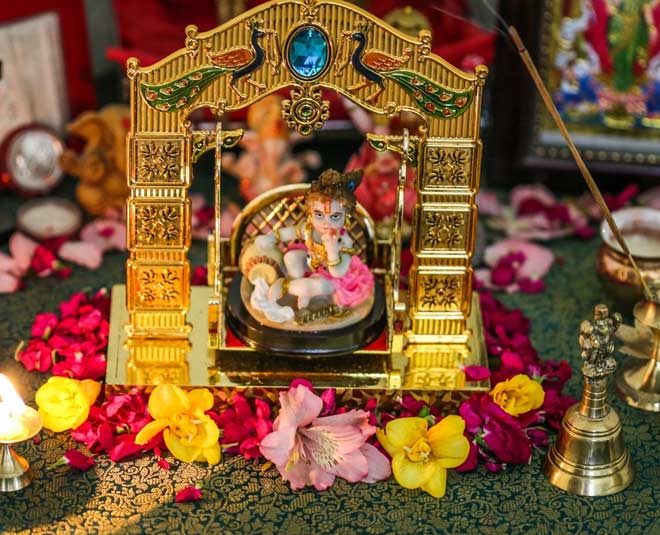 Think of this festival as the birthday party of God and everything will automatically fall in place. Just like you decorate your space for your birthday, you have to decorate the temple at Janmashtami. Start by hanging streamers of different colours around your temple and decorate it as per your choice. Handsome more garlands of artificial flowers and add fairy lights. You can also cover the entire temple with golden paper if the temple has become old and shabby. This will temporarily make your temple look more attractive and will also cover all the untidy parts of it.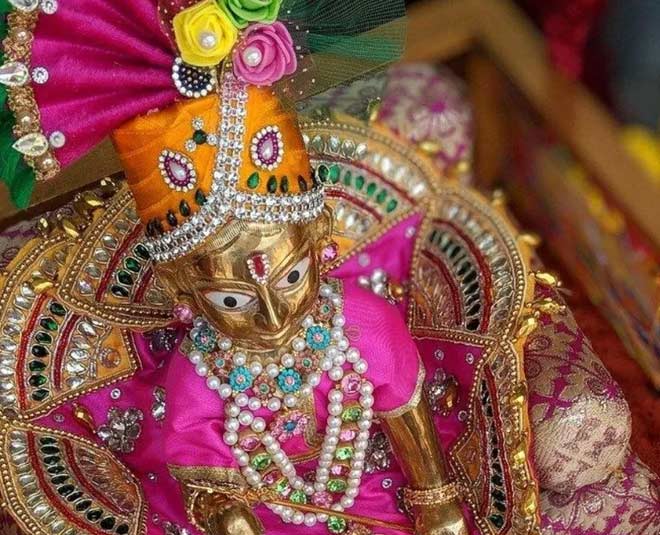 However, if you are planning on covering it with paper then this must be done before putting the idols and photos back. Make sure to use less glue even if the paper requirement increases.
Don't miss: Janmashtami 2021: Date, Time, Puja Rules, Significance, All You Need To Know
Decoration With Clay Toys
You might have seen the decoration in churches at the time of Christmas and similar is the process for decorating your temple during Janmashtami. A lot of toys inspired by the village set up in Vrindavan are sold during the time of Janmashtami. You can buy these clay toys and use them to decorate your temple. Add a low floor wide stool in front of your temple and keep Lord Krishna's cradle and place tiny statues of cows, people, girls, and animals around him.
Add lights around this area and offer prasad to the lord over this stool itself. This will work as an extension of your temple and will enhance the festivities.
Don't miss: Janamashtami Special: Here Is the Story Of Meera Bai And Her Devotion For Shri Krishna
So, decorate your temple creatively and if you liked reading this article then stay tuned to Her Zindagi for more.