A Guide To Buying Perfect Clothes For Your Fido Friend
Do you want your four-legged friend to look super awesome in outfits designed just for him? If yes, then read on and see how you can buy perfect clothes for your doggo.
It's the 21st century, the fashion industry is fast evolving and it's no more confined to the human species exclusively. Nowadays, you can come across different varieties of clothes for dogs in the market, and if you have one at home as your pet. Here's a complete guide to help you choose the correct piece of clothing for your little pooch.
Good Quality Fabric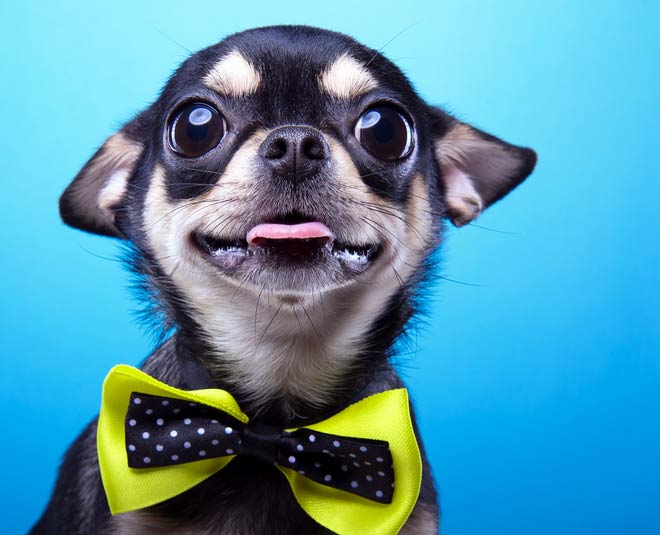 While buying clothes for your pet, the most important and the very first thing that you should keep in your mind is to look out for the fabric. The fabric of the clothing that you choose must be of very good quality and preferably cotton, otherwise, the bad quality fabric may irritate your little pooch's skin which may lead to rashes and discomfort. Even if you're purchasing something that's made out of wool, the wool must not be synthetic.
You have to make sure that the quality of the fabric is not compromised at all, it'll ensure your dog's comfort while wearing it and at the same time, that piece of clothing will tend to last longer. If you are looking for casual clothing, then the fabric recommended is 100% cotton but if you're looking for something that protects your dog from the cold weather, then good quality fleece, woolen sweater, or jacket will do the trick.
Some dog apparel with mixed or blended fabric material also exists in the market, do your research well and choose something that doesn't discomfort your pet and keeps the skin safe.
The Right Size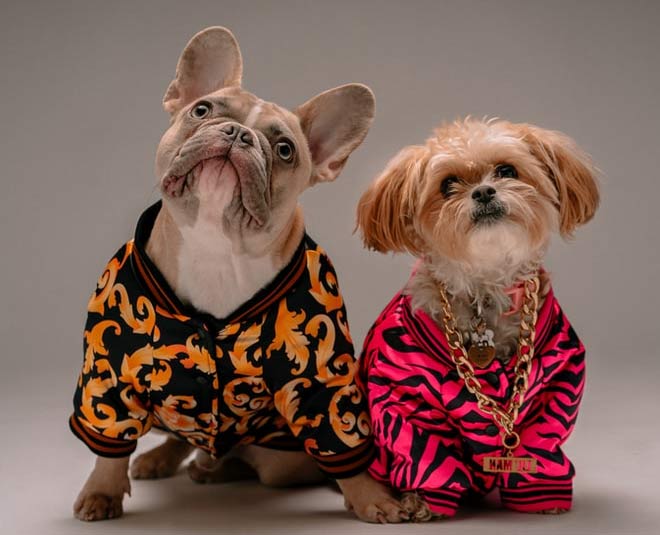 The second thing to look out for while purchasing clothes for your dog is the size. You should know exactly the right size for the piece of clothing before you buy it for your pooch. Dog clothes come in various shapes and sizes in the market, therefore you must look for something that is not too tight, a little loose piece of clothing makes sure that it doesn't suffocate the pet and at the same time, your pet feels comfortable walking around while wearing it.
Also, make sure that you don't buy something that is too loose, otherwise, your little pooch is definitely going to rip it off easily or, at worst, get tangled in it and fall. Therefore, it is recommended that you buy something that is perfectly sized for your pet. You can find clothes in the market that are labeled with specific dog sizes, so it is easy to navigate and find the best size of the piece of clothing for your dog. But to make sure that you buy the perfect thing, it's also recommended that you take body measurements of your dog so that you don't have to do guesswork at the last moment.
Should Be Comfortable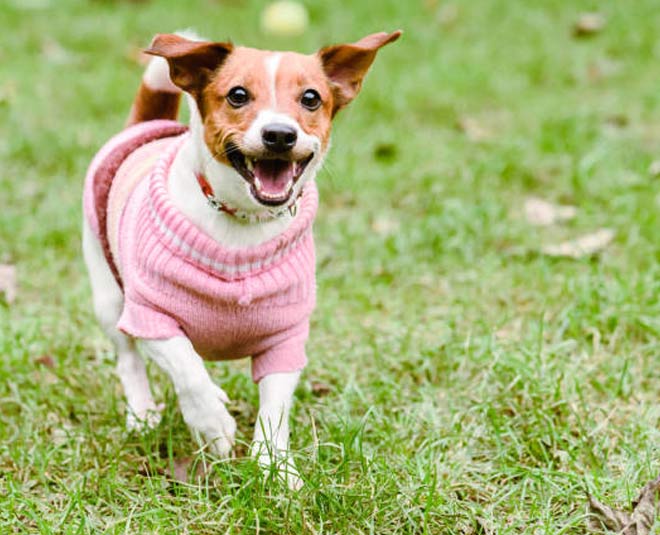 This is probably the most important factor to keep in mind when you're buying clothes for your dog. You should always look for clothing that is simply designed and is easy to put on and off so that your dog always feels comfortable walking around in it. The functionality and comfort of the dressing are the main things, your dog's movement should be free and he or she must not be restricted while wearing it.
You can start experimenting with one or two pieces of clothing and carefully observe your dog's response to it. If your pet likes either of the two clothes, you should go for it and consider buying more of that kind of clothing for your dog. You also have to make sure that external accessories like harnesses or collars should slip in comfortably with that internal piece of clothing and should not cause any discomfort to your little pooch at all costs.
Don't miss:All You Need To Know About The Trending Dog Yoga
Must Be Safe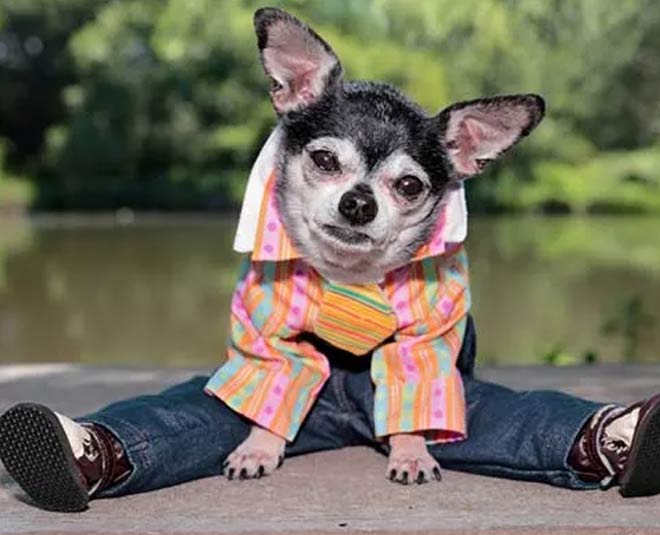 It's necessary to keep in mind that the clothes you're buying for your dog are simple and free from any material that may cause health issues to your dog. Some clothes have things like buttons made of plastic, embroidery, or metallic zippers that most dogs have a tendency to rip and chew upon, potentially becoming the reason for a health hazard upon your little pooch. Therefore, it is not recommended that you buy something that has zippers or buttons on it, especially for the safety of your dog. Also, zippers can get tangled in your dog's fur and cause an injury, which your dog won't like. So, it's necessary to keep these things in check before your make your purchase.
Don't miss:Check Out These Pet Essentials/Accessories That You Must Have
Hope you liked reading this article. If yes, then stay tuned to Her Zindagi for more such stories.