The pandemic has turned out to be a mass disruption worldwide impacting sporting activities, theaters, performances and other social events. People were forced to stay indoors and look for activities and mediums with restricted engagements. However it is the pandemic that has made the OTT market a favourite destination for entertainment seekers.
Mr Mohit Kaushal, Founder and CEO,YouForrte says, "The affordable subscription fees, easy access to the Internet and increase of leisure time at home has proven to be a boon for the OTT industry. Not only do people look forward to their usually preferred genres but OTT has opened gates for them to experience a variety of content under one umbrella. With such massive consumption of OTT platforms, movie watchers rely mainly on the powerful content display. These platforms offer a new content strategy and engagement with every new web series or a show."
Last year several interesting web series such as Scam 1992, Patal Lok, Special Ops, Arya, Asur, and many others were released. 2021 saw each of these new age platforms innovating the medium of entertainment with their focus largely on creating original content.
Mr Mohit Kaushal says, "There were huge investments made in this evolved medium of entertainment that has opened plenty of opportunities for OTT players that offer content that is well- packaged, hyper-personalized, and engaging."
Urban vs Rural Perspective
The influence over OTT channels varies among the rural and urban audience. "According to a survey conducted by Ascent Group India, almost 65% of the OTT content is consumed from Rural India which has only 40% of internet connectivity. These figures refer to all the regional language content which is prominent on OTT platforms, thus offering prospects to regional content developers'" says Mr Mohit Kaushal.
On the other hand, small towns like- Lucknow (Lucknow special tundey kebab), Varanasi, Vadodara are picking up the pace in viewership as there is an acceleration on Internet and smartphone services. The growth ambition for small towns had begun before the pandemic and it continues to grow at a faster rate than metros.
Don't Miss: On- Screen Male Characters We All Are Secretly Crushing Over
Majority OTT Users In India Subscribe To Two Or More OTT Platforms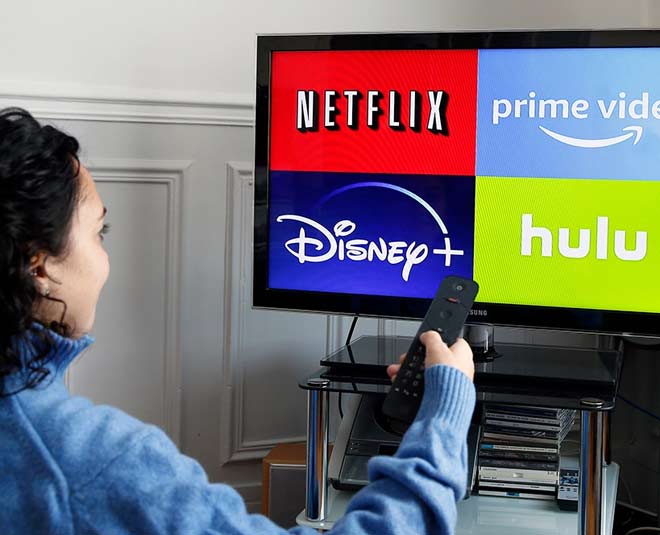 Undoubtedly the OTT platforms emerged as the fastest growing medium in the media and entertainment sector. There are currently more than 40+ OTT video streaming platforms in India. OTT revenue has increased to 26% and subscriptions, either ad-based or paid, with close to 325 million Indians today streaming their favourite OTTs. The growing competition and special attention to exclusivity led to inclination of viewers towards more than one OTT platforms. The contemporary generation wants to stay updated and trendy, which is another factor contributing to their growth.
Don't Miss: A Dress Bank That Allows A Dignified Wedding For Girls From Poor Families Courtesy Nasar Thootha
Some platforms offer trial subscriptions, along with offering subscriptions for a single show or movie. The key driving factor has been exclusivity that has opened a gateway to this digitized consumption of entertainment.
For more such stories, stay tuned to HerZindagi!