With the arrival of 2022, positive changes should be made in our lives. So, why not start with our homes and give it a new outlook. So, here are some home decor trends that will be popular in the year 2022.
Landscape Palettes
2022 will see a rise in natural colour schemes and organic forms that are found in nature. This not only makes your house visually appealing but also, reduces stress, lowers blood pressure and heart rate, increases productivity and creativity as well as makes us happier.
We can expect jungle-inspired hues along with olive and moss. We can also see wooden tones and tiles inspired by nature such as floral motifs, grass, bamboo, leaf motifs, etc.
Vintage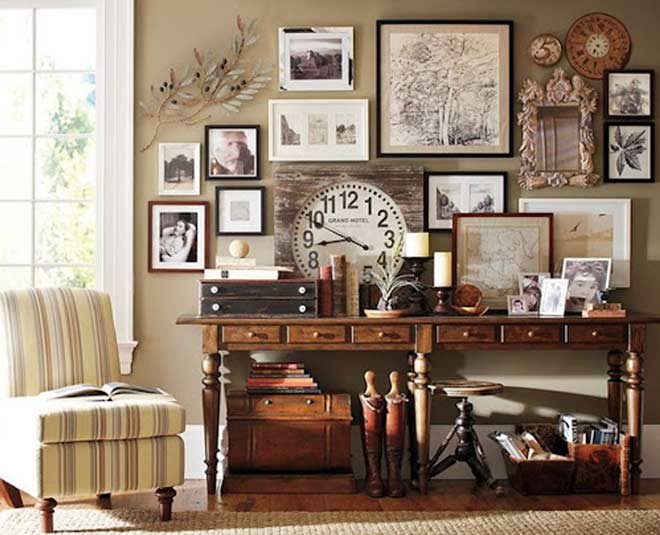 According to a research, vintage home decor is going to be a big trend in 2022. You can use any vintage items to decorate your house. Go for vintage clocks, wooden furniture, vintage racks, furniture and other decor items. Apart from this, you can go for colours or patterns for your wall that will give your lace a vintage touch.
Pink And Green
Pink is known to be a girl's favourite colour but it is not limited to females, males are also quite fond of this attractive colour. Therefore, you will see a lot of pink in home decor during this season along with the colour green (aforementioned, landscape patterns and earthy tones will be popular). So, paint your place in one of these two colours to give your house a new look.
Black Accents
Black accents and hardware will be quite popular in 2022. This will add edge and depth to your place. Choose light and neutral shades for your place and add an element of black with items like sofas, photo frames, lamps and others. An interesting way to add black to your is by using black handles for doors and drawers.
Don't Miss: Cute Moments Of Jay Bhanushali And Tara That Have Our Hearts
Natural Light
Natural lighting always benefits you and with the arrival of 2022, people will get more conscious about natural light. Therefore, people are going for living spaces with extra access to daylight and views.
This will be a major aspect of homes. In order to get more sunlight, people will go for large windows. This will also give an illusion of more space. This will have several benefits like increase in vitamin D, reducing stress and more.
Don't Miss: Salman Khan Birthday Special: Biggest Controversies Of The Actor's Life
Indoor Plants
In the view of increasing pollution, almost everyone is planting indoor plants inside the house. Indoor plants have always been popular in households as they not only enhance the beauty of our house but also have lots of health benefits.
Indoor plants purify the air and help us to breathe in clean air. You can go plants like spider plants, lucky bamboo, Chinese evergreen, weeping fig tree, sago palm plants, snack plants and more to decorate your house.
For more such stories, stay tuned to HerZindagi!