Her Zindagi completed its 3rd anniversary on the 29th of September and for us it had been a great journey. We had a very humble beginning but then we gradually started growing more as our valued readers started appreciating our work. And, we are proud to tell you that we are a happy family of 12.8 million readers who motivate us and keep the fire burning inside us.
Our aim was to equip women with lifestyle tools and empower them to be able to grow, achieve, and prosper on their own. We are bent on bringing stories and articles about glorious women who have accomplished great heights and have reached a stature where they can be role models to others and help in their empowerment.
Hence, for our anniversary celebration we wanted women who could be an example for others, so, in the second webinar session, we had Dr Chinna Dua, Mrs Priti Rathi Gupta, and Mrs Rashi Menda. Let's take a quick look at the summary of what these dynamic women had to say.
Dr Chinna Dua
Image Courtesy: Instagram
Dr Chinna Dua is a doctor, singer, painter, a proud social media influencer, and a great cook. Her presence added a very jolly vibe to our session and we are glad that she became a part of our celebration. Right from the beginning of our conversation with her, she focused on the point, that women should follow their passion, without thinking twice about it. She also said that one must never fear doing what she likes, and to lead a remarkable life one must inculcate the quality of self-love and self-appreciation. She said "If we will not appreciate ourselves, no one will" and that, we must not care about what others care or think of us as their validation is least important.
Mrs Priti Rathi Gupta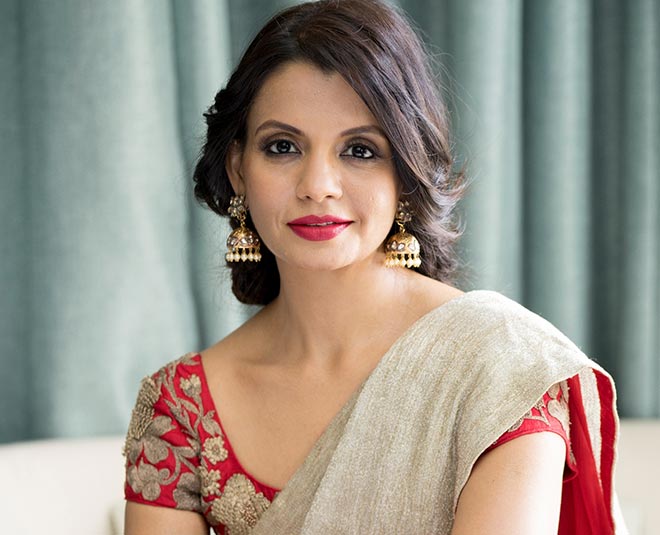 Image Courtesy: Entreprenuers.com
Next on our guest list was Mrs Priti Rathi Gupta, a renowned entrepreneur, finance expert, and the Founder of LXME, a platform that caters to the finance-related needs of the women. Nonetheless, her personality was very impressive and composed and she reflected how women are one of the strongest beings both emotionally and physically. She spoke about how tough her life had been and also talked about the importance of having constant family support and how it drives you to succeed. Further, she said that women must create an environment for other women so that they are comfortable and willing to perform to the best of their capabilities. That means women must come out in support of other women to improve their current condition.
Mrs Rashi Gulati Menda
Image Courtesy: Instagram
Rashi Gulati Menda is the CEO and founder of two female fashion-oriented websites, called IS.U and Zapyle.com. She started out her career as one of the marketing leads in a very famous company but eventually realised that that was not her calling and hence, she set up her own start-up especially for Indians to address the size issues that prevailed in the fashion vertical. Her experience in the business world had been really great and full of hard work and she was not subjected to any kind of gender-based discrimination.
She said what is important for the women of today, is to realise that they have a lot of resources that they can use in their favour and that is why, if they have a passion they want to follow, they should start doing that immediately. It was an incredibly insightful session and in case you want to catch a glimpse of it, you can check out the video attached below.
Stay tuned to Her Zindagi and keep us in your hearts.