September is soon coming to an end. We are back with another weekly tarot card prediction. How will be your next 7 days? Tarot card reader Sonia Malik predicts for the next 7 days.
Aries (March 21- April 19)
Good week for you ahead. You may get a new opportunity this week and you should grab it. It will be very beneficial for you.
Taurus (April 20- May 20)
Not a very good week for you. Stress can lead to depression and mental illness. It is time you start to take responsibilities, manage things at home and work.
Gemini (May 21- June 20)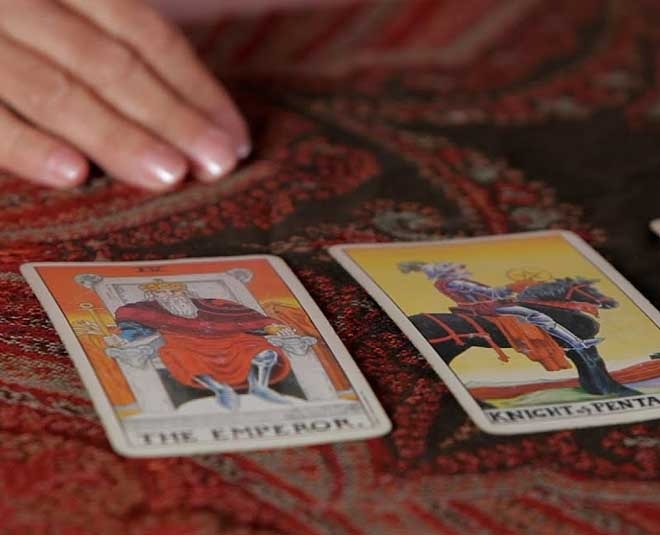 Things will not happen the way you want them to for the next 1 week. You need to be a little patient. Don't start with any new projects.
Cancer (June 21- July 22)
There can be issues in the family. Take advice and blessings of your elders in the family before taking any big decisions.
Leo (July 23- August 22)
Don't take too many responsibilities. Too much burden can affect your health. Balance your life, divide responsibilities with other members of the family.
Don't Miss: Weekly Numerology: Know How Your September 23- September 29 Week Will Be According To Your Birth Date
Virgo (August 23- September 22)
Good week for you ahead. You may get some good news. You may get new job opportunities too.
Libra (September 23- October 22)
You will pass through a lot of stress this week. You are overburdened with work and you need to relax a little.
Scorpio (October 23- November 21)
Good week for Scorpios. You may get a new job and business opportunities which will be beneficial for you.
Sagittarius (November 22- December 21)
You have the blessings of God and you will see how things work just how you wanted them to.
Capricorn (December 22- January 19)
You need to take care of your health. You may be diagnosed with a health problem. Get regular health checkups done.
Aquarius (January 20- February 18)
Not a great week for you ahead. Both physical and mental health will be at stake. Try to keep calm.
Don't Miss: How To Take Care Of Your Health As Per Zodiac Sign?
Pisces (February 19- March 20)
There is someone who is planning to harm you. Stay alert this week. All your enemies will try to disturb your mental peace.