They say that money can't buy happiness, but it can buy luxury and magnificent things for sure. And there is absolutely no limit to luxury, right from a remarkable painting to outfits, jewellery pieces, luxury is the pleasure of authenticity and sole ownership and that, my friends, is an indomitable bliss. Would you not feel pride in owning the century's top artist's most talked about attire? You definitely would. We'll tell you this, the world is full of innumerable examples of illustrious men and women who left behind a lot of marvellous artefacts that belonged to them and can only be fetched by the highest bidder. Check out a list of some of the most expensive items ever sold at an auction.
Leonardo Da Vinci's Codex Hammer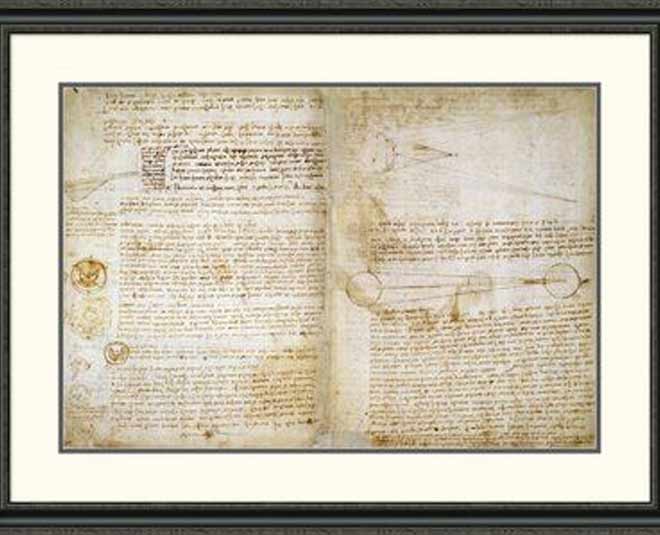 We have the legendary Leonardo Da Vinci on the top of this list! This man was a perfectionist when it came to his work. Not only did he scrupulously painted the most famous artworks in history of the world, but also used to record and pen down his thoughts in his journals, just like the most of us.
Of the 30 remainings, one of his journals named "Codex Hammer" holds the record for the most expensive manuscript ever sold at a whopping 31 million dollars. Now, that's what we call luxury!
Ferrari 250 Testa Rossa
The limited-edition Ferrari 250 Testa Rossa holds the record for the most expensive car ever sold in an auction at a bid of 12.2 million dollars in the year 2009. The company only produced 21 of these super-powerful racing cars which were widely acclaimed for their charming design, featuring a classy style coupled with elegant functions. This car was designed by a famous Italian automobile designer called Sergio Scaglietti which is why this car broke all records of bids.
Don't Miss: These 7 Most Expensive Bollywood Engagement Rings Will Make Your Jaw Drop
Giuseppe Antonio's Violin
The most expensive bid ever received for a musical instrument till date touches the 4-million-dollar mark! A 250 years old violin made by the grandson of a famous Italian string instruments maker, Giuseppe Antonio Guarneri, was sold for 3.9 million dollars at a private auction event.
Don't Miss: Can't Sleep At Night? Expert Says Music Therapy Is Your Answer!
It was bought by a Russian lawyer and is frequently played at some private concerts in Moscow to this day. Given the instrument's age, it has been used with utter caution and preserved very well in order to maintain this object of immense luxury and class.
Marilyn Monroe's Dress
The most expensive piece of clothing ever auctioned was sold for about 4.8 million dollars. Yes, you heard that right! It was a dress worn by a very famous American actress and singer named Marilyn Monroe for a fundraiser event that was organized just for John F. Kennedy, 35th US president, on his birthday. The dress was bought by a Manhattan-based collectable company is known to have got it in the year 1999.
Salvator Mundi
A 600 years old painting named 'Salvator Mundi' by the renowned Leonardo Da Vinci holds the record for most expensive painting ever auctioned in history. The artwork received a winning bid of 450.3 million dollars and was sold to the crown prince of Saudi Arabia at an auctioning event in New York.
About two years later after the auction, the artwork was marked missing and its whereabouts are unknown as of now. I know how shocking it is to hear that a painting, as expensive as this one, is lost. But, it is still a big mystery that needs to be unfolded.
So, till then stay tuned to Her Zindagi for more articles like this.