Five Cool Music Related DIYs For You To Check Out
Is music all over your mind? If yes, then dive into this article and check out some cool music themed DIY projects to decorate your homes with.
Has your room started to look dull and devoid of character? Here we have a great solution for you.
Home décor items can be pretty expensive and we cannot let our homes be dull and boring.
Add character to your room by placing some cool DIY projects in it. These will not only add life to the room but will also make it look intriguing and well bonded. Decide a musical theme for your room and let us tell you how to make it come alive.
Here are some cool and easy music themed DIY projects for your room.
Hanging Decoration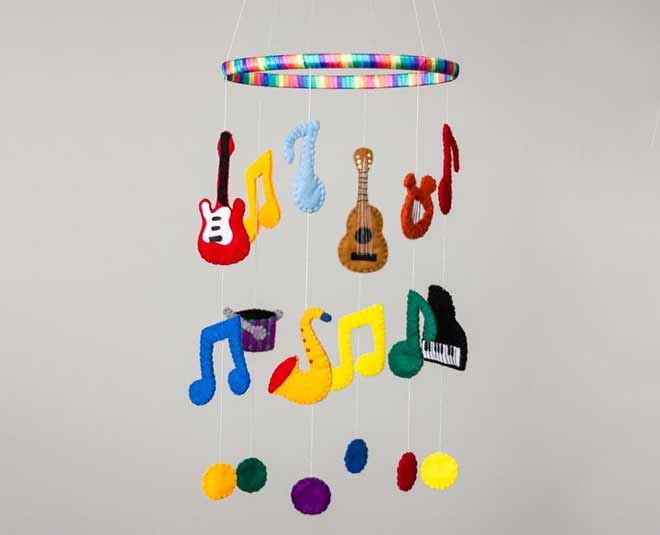 To make this fun and vibrant DIY project we will need: A medium size embroidery ring, colourful thread, Colourful rubber sheets and strong thick thread.
Take the different colourful threads, cover the ring with them and secure it properly with glue.
Now leaving a 3 inches gap in between, tie the stronger thread several times across the ring and leave a part of these threads hanging, like in a wind chime.
Further, cut guitars, musical notes and other instruments in small sizes using your rubber sheet.
Now paste these musical shapes on the hanging threads and tie a thin rope to the ring and hang it.
Don't miss; Musical Careers That Pay You Well
Paper Piano Keys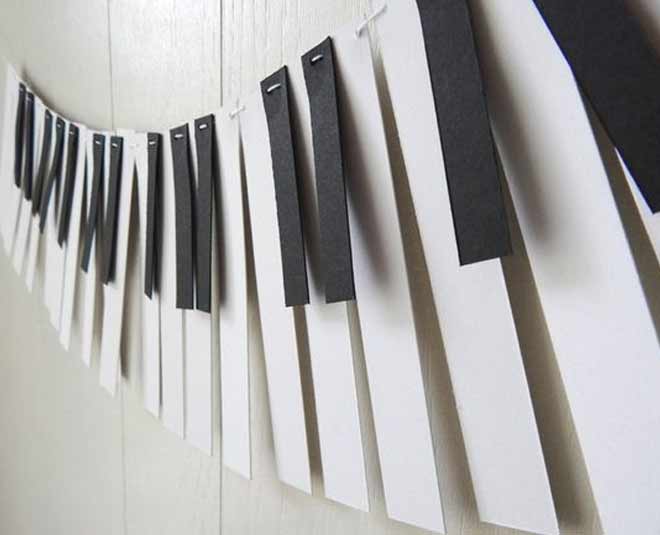 This DIY projectis so easy that even kids can make it. All you need is white and black paper and some rope. Cut rectangular strips like white keys and black keys of the piano. Stick them in a piano like placement and attach the rope on the back, to hang it on the wall.
And there you go, your sassy musical DIY Project is ready to revamp your boring room walls.
The Cassettes Vase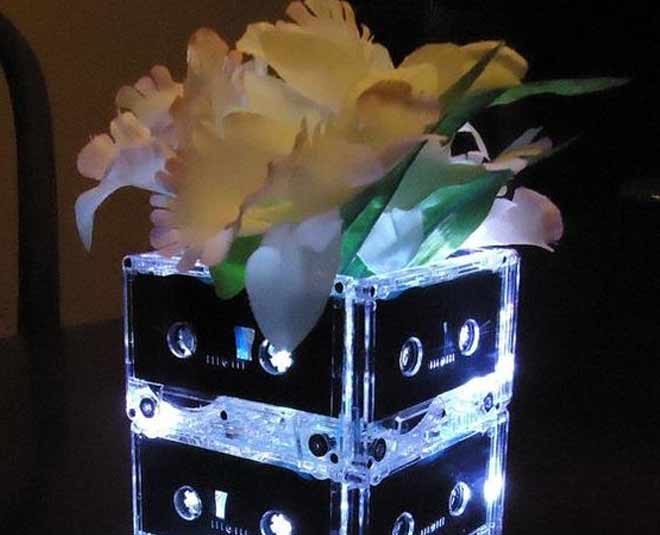 This DIY will surely remind you of the good old days when there were vinyl records, floppies, CDs and cassettes. Because for this, you will be needing four cassettes.
Stick the cassettes side by side, making a 3D Rectangular shape. Cover one of the open ends with a hard board base. Make sure to use a strong adhesive for this as it may dismantle easily otherwise.
After sticking everything properly, let the glue dry out and place some flowers into it. Alternatively, you can also put some fairy lights in it and then place the flowers, this will enhance the look of the whole project and lighten up your room.
Don't miss; Use These Simple Tips And Tricks To Play The Guitar Like A Pro
Musical Candle Holders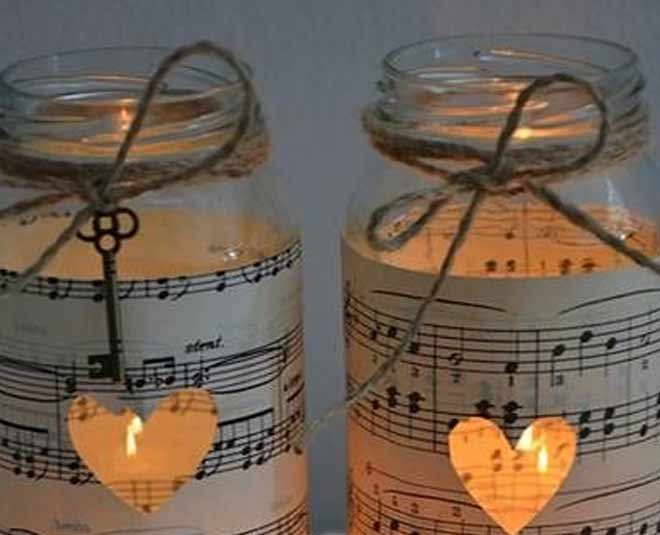 Try this super cute project and fill in that incomplete corner of your room. So, collect your old music sheets, some mason jars and some ribbons.
Cut the music sheets according to the size of the jar and stick it around nicely. Tie a ribbon across the body of the jar and you're done!
Place the candles inside it and light them to reveal the magic.
The Four Pieces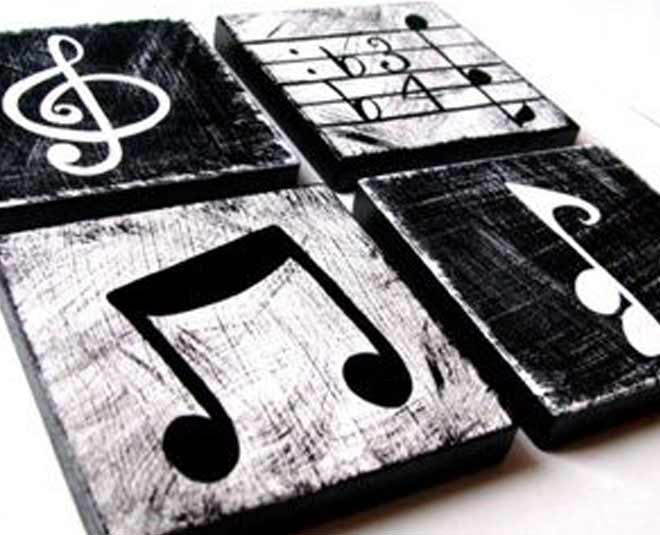 For this DIY, take four uniform size canvases and paint two white and two black. After they dry out, paint them with musical symbols and hang them side by side.
Your cool DIY is done! This is a very sophisticated DIY and you can also go ahead and present this to your friends.
So, have a great time making these DIYS and decorating your rooms with them.
Stay tuned to Her Zindagi for more articles like this.