Pre-COVID, planning a wedding was much different. 2020 hasn't been very smooth for us, especially for couples who had planned to tie the knot. We are now amidst this new reality where the idea of a wedding is drastically different from what it used to be. While a lot of couples re-scheduled wedding celebrations, many others felt there will be no better time to say 'I do'.
Planning a wedding in this social distancing era can be a little tricky. From ensuring all precautions at the wedding venue to narrowing down the number of guests, it all can be daunting but some expert advice can ease it all for you.
HZ spoke to Ankur Sarawagi, India Country Head, The Knot Worldwide and he shared a quick guide on how couples can plan their wedding day amidst the coronavirus outbreak.
Work On Your Budget
Begin with discussing the budget with your partner and family. It is important to discuss it ahead of all the planning and preparation as it will help you prioritise things better. It will further ease the entire process for you.
Prepare A Wedding Checklist
With so many things to be kept in mind while hosting a wedding during the time of the pandemic, you may feel a lot more stressed. An easy way to make it a little more trouble-free and fun is by making a wedding checklist. This works best if you have time to plan everything, right from the venue arrangements to shopping.
Narrow Down The Number Of Guests
Restrictions on the number of guests who can attend the wedding have still not been lifted in many states. With the count going a minimum of 50 guests, you may find it very difficult to narrow down the guest list. It is best to host intimate ceremonies with just close family and friends in attendance. Making your wedding event virtual is another way of making guests attend the celebrations without putting their safety at risk.
Don't Miss: Here Is A Solution For A Fun Wedding! Games That Will Involve All Guests & Easy To Play
Pre-Book Wedding Vendors
If you don't wish to take all that last-minute stress, you should book vendors and planners well in advance. Meetings can be held digitally to ensure safety. Wedding planners take care of everything, right from the decor to the food menu. Relying on them for your D-day is the best way to stay stress-free.
Creating A Wedding Website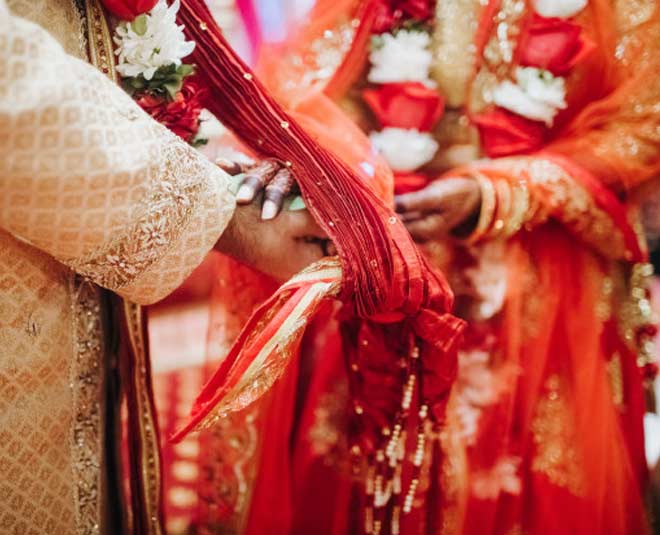 Going digital is the new normal! You can get a customised wedding website of your own with the wedding events schedule, safety protocols, and other important details for the guests attending the celebrations.
Don't Miss: Planning Your Pre-Wedding Shoot? Don't Forget These Amazing Locations In India
Make Your Entire Family Participate
Weddings are now becoming more intimate and personalised. This gives you a chance to work on each and every detail. Right from the invitation to food, you can find different ways to make your wedding day more special. Sit together with your family members and ask them to suggest fun ideas. This will add a personalised touch to your big day and make the event memorable for all the guests.
Planning a wedding during this pandemic may involve taking into account a lot of things but that's all because you want it to be both a fun and safe wedding. We hope this guide helps you plan the wedding of your dreams!