College sweethearts Dishank and Meenal studied in the same college. A mutual friend decided to play cupid at a college party where they were introduced to each other with the sole purpose of being fixed up. After seven long years of serious dating, Dishank officially met Meenal's father.
The much-in-love duo finally solemnised their love in an extravagant Delhi wedding. According to Meenal, when she looks back at her love life, it is more like a tumbling kaleidoscope- a mix of happy and not-so-happy memories.
The best part is that none of them proposed to one another or decided to get married. In a year, both of them just knew that they had met the right person. "I feel very grateful and blessed to be spending the rest of my life with us as a couple," said the bride.
Due to the obsession for Bollywood and love for grandeur, they wanted a wedding that was memorable and fun! The idea was to have grand, lively, crazy dancing and a blown-out party. Take a look at the snapshots and take cues for your wedding planning.
1Photography & Film
The mesmerising snapshots of the wedding and ceremonies has been done by YOU By Poonam Kotecha.
2Makeup & Hair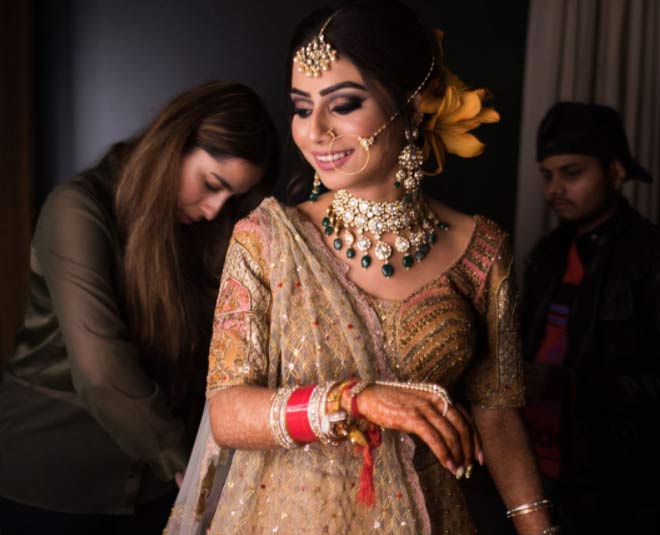 Amrit Kaur, one of the best make-up and hair artist in the town helped Meenal to look stunning on her big day.
3Jewellery
The gorgeous bridal necklace is by Purab & Pashchim. Whereas, the bride's nath, haathphool and maangteeka are by Rahul's Raabta.
4Groom's Engagement Outfit
Dishank donned the stunning black tuxedo by Rajat Suri on his engagement.
5Bride's Engagement Outfit
Meenal decided to ooze oomph in Suneet Verma's uber-chic pastel dress at her engagement ceremony.
6Groom's Mehendi Outfit
The groom looked dapper in his amazing floral sherwani by Sulakshana Jasra.
7Bride's Mehendi Outfit
Meenal appears to be the happiest and all set for her big day in Agunj by Gunjan Arora.
8Groom's Wedding Outfit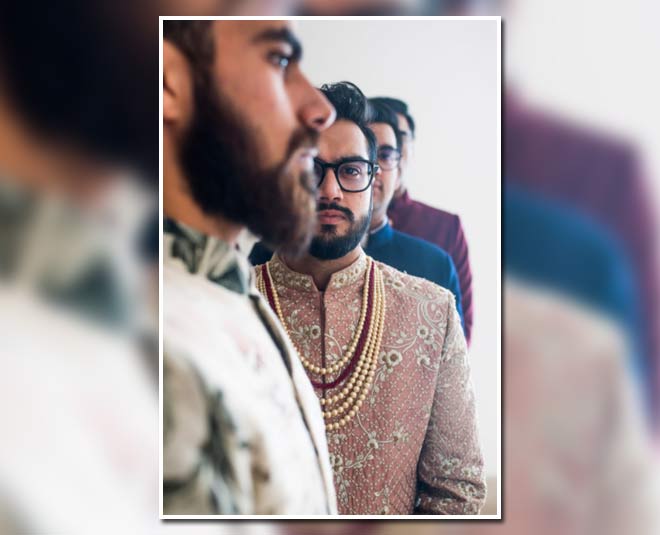 Dishank seems all set to steal his bride's heart all over again in sophisticated sherwani by Sulakshana Monga.
9Bride's Wedding Outfit
The bride also sported the wedding outfit by Sulakshana Monga from her collection Soltee.
10Wedding Venue & Décor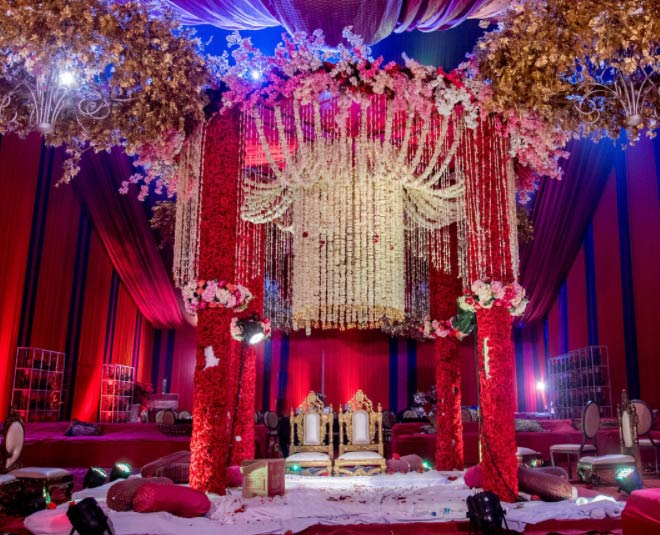 Dishank and Meenal wedding dreams were fulfilled at Orana Hotels & Resorts by Aura production, an event management company. To make their wedding more fun, they hired Indo Fusion Cocktail, for the bar services.