During the nationwide lockdown amid the pandemic of novel coronavirus several celebrities are doing their bit to spread awareness among the people. While many are simply requesting their fans to stay at home, others are sharing videos featuring them doing their household chores, such as the leading ladies of Bollywood, Katrina Kaif and Deepika Padukone. From the time people around the country are practicing social distancing, these two have been posting several clips and snaps showcasing them doing exercises, mopping floors, washing hands, and much more. In fact, Deepika has been making different episodes of her productivity video.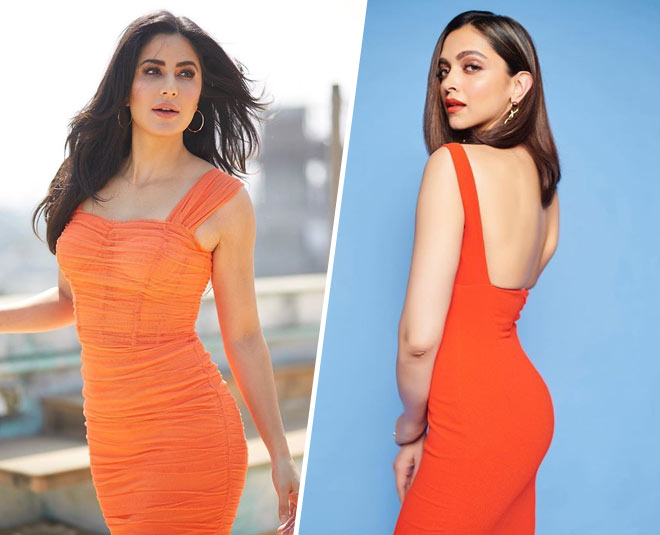 The Padmaavat star was all set to make her fifth video when she realised that it has already been made by Katrina Kaif. She took to her Instagram to inform her fans about the incidence in the most hilarious way. Deepika uploaded the Bharat star's dishwashing video on her handle and wrote alongside, "I regret to inform you that Season 1:Episode 5 stands cancelled because @katrinakaif stole my idea!Hmmff!!!😤🤷🏽‍♀️🤣🤣🤣 #PlagiarismInTheTimeOfCovid19."
Replying to Deepika's post Katrina said, "Hahaha ......Got the rights from Rupali my trusted aide (and house staff )Haha 😋stay safe .... love u guys." Arjun Kapoor was also quick to comment and said, "@deepikapadukone can we see what's for dessert at ur lovely house in the time of isolation..." The clip was originally shared by Katrina on her Instagram handle. She captioned her video writing, "🍽 +🧽=🙂🏠 really makes u appreciate all the help we have at home #socialdistancing #staysafe #helpoutathome." In the video, she also taught her fans and followers the correct method of washing dishes, while explaining several benefits of doing this household chore.
Don't Miss: Deepika Padukone & Ranveer Singh Pick This Destination To Celebrate Valentine's Week
She can be heard saying, "Since the house helps are also practicing self-isolation, Izzy (Katrina's sister Isabelle) and I have decided to take turns to do the washing up. I thought I would do a little professional tutorial." Despite the funny incidence, Deepika fans still want her to make a video showcasing her skills of washing dishes. On her post, while one commented, "We don't mind. I would love to see u wash utensils," another fan said, "No mam plzz post ur as well we wanna see how u guyzzz do it plzzzzzzz."
Don't Miss: Deepika Padukone Thinks She's Weird Because She Did Laundry On Her Bachelorette Party
Other than this, Deepika Padukone has been updating her fans all about her fun activities while staying at home. In her first post, she showed how she was utilising her time to organise her wardrobe and wrote, "Season 1:Episode 1 Productivity in the time of COVID-19!😷 #cleaning #wardrobe." The next episode featured the actress, wherein she can be seen massaging her face. Episode 3 was focused on being healthy. The snaps she shared showed her drinking juice and eating fruits. "Season 1:Episode 3 #drinkjuice #eatfruit Productivity in the time of COVID-19!" she wrote alongside. Last but by no means the least, the 4th episode was an intense workout clip, wherein Deepika can be seen running on a treadmill, donning white sneakers. "Season 1:Episode 4 One Two...ChaChaCha Productivity in the time of COVID-19!😷 #exercise," she captioned the post.