If you were amongst those who had been struggling with the expensive charges of covid vaccines at private hospitals then worry no more! The Center has now fixed the maximum price that private hospitals can charge amid opposition allegations of profiteering.
Covishield's price has now been fixed at Rs 780 a dose, the Russian vaccine Sputnik V will cost Rs 1,145 a dose and Covaxin for Rs 1,410 a dose. This is with taxes included and the 150-rupee service charge for the hospitals.
The state governments have been asked not to allow any private hospital to levy more than Rs 150 as a service charge. They have been asked to monitor the private hospitals regularly and it has been declared that strict action will be taken if any private vaccination center charges more than that.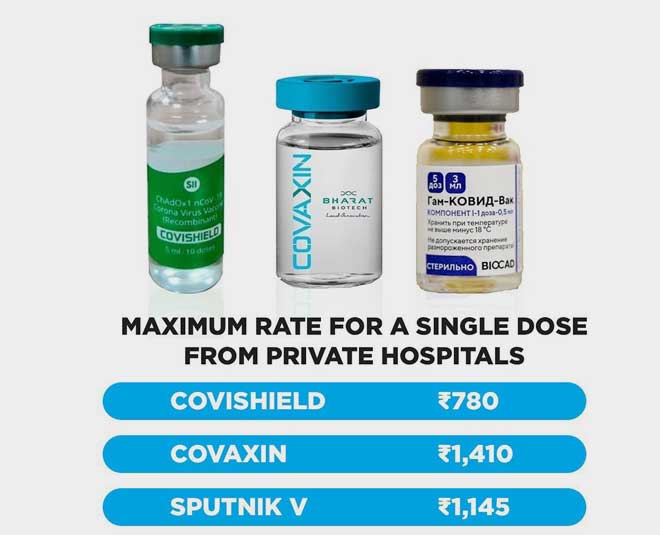 As announced by Prime Minister Narendra Modi on Monday, under the new vaccine policy which will be implemented from June 21, the Centre said that it will procure 75 percent of the vaccines produced by companies, which includes 25 percent currently assigned to states.
The remaining 25 percent can be bought by Private hospitals and vaccinate those who are willing to pay.
In institutions run by the government, vaccines will be provided for free to all eligible persons, announced PM in his address to the nation on Monday.
In May, the vaccine policy announced was criticised because of the pricing difference. Critics had earlier pointed out that many countries are in fact giving it for free and the government is bearing all costs.
Don't Miss: Corona Virus 2020-2021: Situation As Per Astrology Science
The Supreme Court said asking people between the ages of 18 and 44 years to pay for vaccines which people above the age of 45 were getting for free, is "prima facie arbitrary and irrational".
After the PM's address to the nation, Congress's Rahul Gandhi questioned why people have to pay for vaccination in private hospitals.
Rahul took to Twitter and wrote: "One simple question- If vaccines are free for all, why should private hospitals charge for them?" along with the hashtag #FreeVaccineForAll.
Stay tuned to HerZindagi for more on coronavirus and how are we battling it out.