Punjabi singer Sara Gurpal was the first Bigg Boss14 contestant to get evicted from the show. Usually, the eviction is done on the basis of votes given by the audience. However, this time, the first elimination of Bigg Boss 14 was quite different.
Those who didn't follow the episode, let us tell you that Sara Gurpal was evicted by the seniors - Sidharth Shukla, Hina Khan and Gauahar Khan.
The contestants inside the Bigg Boss house were given a task where they had to nominate their co-contestants. Sara Gurpal got only one vote from Jaan Kumar Sanu. On the other hand, Nishant Singh Malkhani and Rahul Vaidya got the maximum votes. Seniors, Hina Khan and Gauahar Khan wanted to vote out Nishant but Sidharth Shukla was adamant about voting out Sara Gurpal. Hina and Gauahar had to unanimously make this decision so they went with Sidharth and evicted Sara. Recently in an interview with a news portal, the Punjabi singer talked about her eviction.
On Experience Inside Bigg Boss House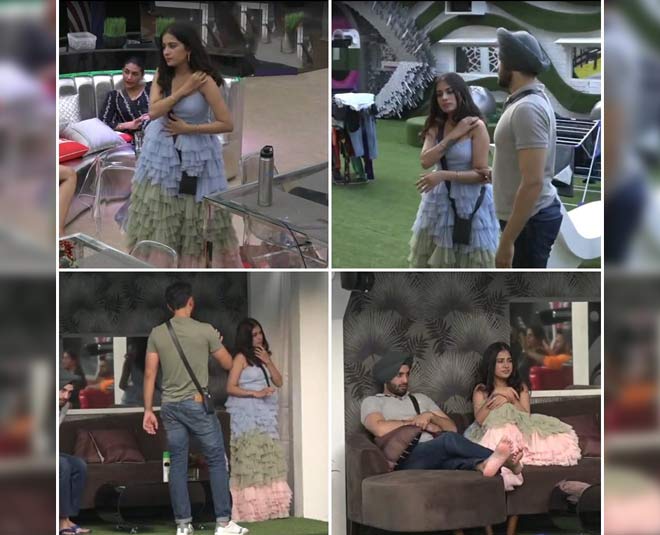 Sara Gurpal shared that she doesn't really have much to say about her experience as she was inside the Bigg Boss house for only one week.
On The Unfair Eviction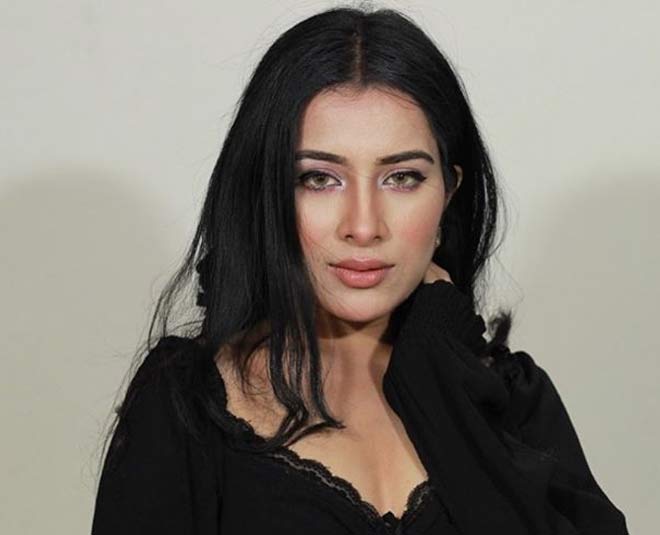 We earlier shared with you that Sara Gurpal's fans are disappointed with her sudden eviction. In the interview, Sara shared that she got only one nomination from Jaan Kumar Sanu as compared to others who got more than one nomination from the co-contestants. She shared that still she was voted out which was extremely unfair. She said she doesn't know why did Sidharth Shukla made the decision.
Sara Gurpal said, "Nobody wanted me to go from the house, except him. Hina Khan and Gauahar Khan wanted Nishant to get evicted but Siddharth was adamant about voting me out. Bigg Boss is a show about the audience. Janta should have been given the power to vote someone out and not these 'seniors'."
Don't Miss: Bigg Boss 14 Toofani Senior Hina Khan's Salary For 2 Weeks Is A Lot More Than Sidharth Shukla's Package
On Not Doing The Lap Dance Task
While Sara Gurpal was inside the Bigg Boss house, she performed all the tasks except the one where she had to give a lap dance to Sidharth Shukla. Talking about the same, she said that the kept doing the task even after her injury. She further shared that the show is about character and personality and it did not allow her to do a lap dance on national television.
Don't Miss: Fans Disappointed With Bigg Boss 14's First Eviction By Seniors, Say Sidharth Took It Personal
On Her Troubled Marriage With Tushar Kumar
Earlier, we shared with you that Sara Gurpal's husband Tushar Kumar had presented their marriage pictures and certificate online. He also accused Sara of marrying him for USA citizenship.
Talking about the same, Sara Gurpal agreed to be married to him. She said, "I think he himself said it, stating that we have been separated for almost four to five years now. It was a really abusive relationship and I think every girl has the right to move on, from something which is not healthy." She further shared that he was missing for four years but now when Bigg Boss began he started talking about their relationship.
Sara Gurpal further shared, "Okay, there was a marriage and he did whatever he had to. What else does he want? I have been through hell. I don't think any girl or man deserves to be in such a situation where he or she has to deal with mental and physical trauma."
Sara Gurpal's pictures of her eye injury recently went viral on social media. During the bulldozer task, Nikki Tamboli rubbed Sara's face and she got hurt with her acrylic nails. Sara got hurt in her eyes, later, Nikki was seen apologising to her.
Well, what do you have to say about Sara Gurpal's eviction from Bigg Boss? A lot of reports suggest that Sara Gurpal will be again making an entry to the Bigg Boss house. However, there is no confirmation yet. Stay tuned for all updates on Bigg Boss 14.