There are days when the contestants poke each other to an extent that they broke down into tears. Also, the show is a space where many contestants get time to re-look at things going on in their personal lives and find it relieving to share it with someone inside the Bigg boss house.
This isn't the first season where Bigg Boss contestants have broken to bits. On various occasions, many of the contestants have gone on to share big secrets of their life too. This season, we are witnessing a lot of challengers getting into that weak zone. Read on.
Devoleena Bhattacharjee
Devoleena Bhattacharjee entered the Bigg Boss house as a proxy to Eijaz Khan. However, she has been equally participating in the show and keeping us hooked. Recently during a task, Devoleena was seen talking her heart out with Rakhi Sawant. She shared that when she was 12 years old, she lost her father. Devoleena Bhattacharjee had two younger brothers and out of which one of them is no more. She further shared that after the death of her father, her mother started to get attacks but she still went to the office, made food for them.
She also shared an incident where her brother was playing with some boys and when one of them fell, the remaining boys put the blame on him. Later, the boy and his aunt came and slapped her brother and no one said anything. She went on to choke as she talked about the episode. Devoleena shared that if there is no father in the family, society mistreats you.
In the new promo, we see Devoleena Bhattacharjee losing her cool over an argument with Arshi Khan. In the video, she can be seen throwing things around the Bigg Boss house, damaging the property, and even breaking down into bits. Have a look:
View this post on Instagram
Rakhi Sawant
Rakhi Sawant also broke down in front of Rahul Vaidya during a task. She shared that her husband Ritesh is already married and has a child as well. The actress shared that she got to know it all after their wedding and now she is confused about what to do about it. She also shared that her mother started to keep unwell ever since she got to know about his second marriage.
View this post on Instagram
She further broke down and shared that problems aren't coming to an end and she just wants to be happy and give his name to her kids. Rakhi Sawant shared another shocking incident where one of his friends from the industry asked her to strip in front of him in exchange for money for her mother's treatment. She shared that she got scared and refused and after that, her friend threw him out of the car.
Don't Miss: Queen Of 'Cheap' Antics Or Just A Broken Woman? Rakhi Sawant's Stint On Bigg Boss Is Confusing
Vikas Gupta
Vikas Gupta was earlier a contestant on Bigg Boss season 11 and he was known as the 'mastermind' of the show. However, this season, as he entered as a challenger, viewers got to see a different side of him. He stepped in and out of this season a couple of times. Before his last eviction, Vikas Gupta once opened up about his relationship with a former Bigg Boss 11 contestant. He was seen telling to other contestants, Nikki Tamboli, Rubina Dilaik, and others that he was in a relationship with someone for 1 and a half years before they came to season 11. Earlier last year, he had named Priyank Sharma for harassing him. In an interview, he said, "Priyank Sharma lived with me in this house for 1.5 years and then went on to Bigg Boss 11 with me. After Bigg Boss, he worked with me on one of my shows. But after the completion of the first schedule, he started harassing me."
Last year, he also talked about being bisexual in public. He tweeted, "Hi Just wanted to let you know a tiny detail about me. I fall in love with the human regardless of their gender. There r more like me. With #Pride I am Bisexual #VikasGupta PS No more being blackmailed or bullied #priyanksharma #ParthSamthaan ThankU for forcing me to come out."
Jaan Kumar Sanu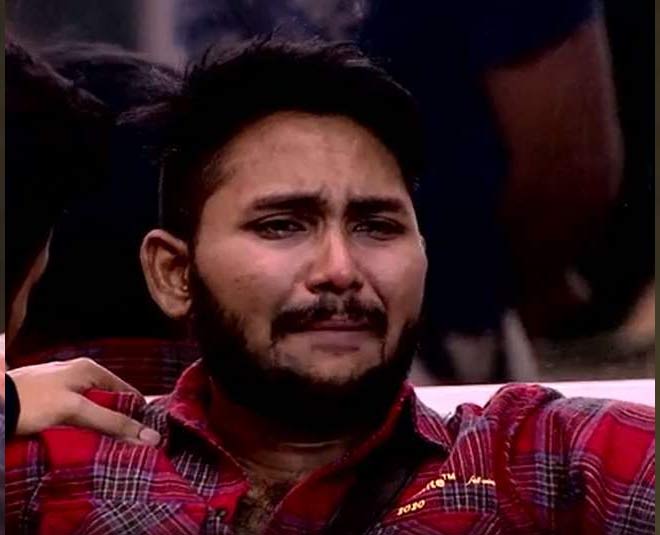 While talking to his co-contestants Sara Gurpal, Jasmin Bhasin, and others, during one of the episodes, Jaan Kumar Sanu was seen revealing one big secret of his life. He shared that his mother played the role of his parents because his father left his mother when she was 6 months pregnant. After his eviction from the show, he shared that he has a communication gap with him and that he had never given him any professional help in the industry.


Kudos to all these contestants who talked about their darkest secrets on national television. What are your thoughts? Share with us. For more such stories on Bigg Boss, stay tuned!