In the past, a lot of Bigg Boss contestants have revealed their darkest secrets, made shocking confessions on the show. This season too, the contestants on the show made some big confessions that left everyone shocked.
Bigg Boss 14 is coming to an end soon and just before it does, we thought of looking back at the biggest highlights of this season. Bigg Boss 14 was much awaited after the super success of 13th season. However, the show failed to create a similar magic. It was the entry of wild card contestants and challengers that completely changed everything.
Now let's take you through the big confessions made by the contestants this season which left the viewers shocked. Read on.
Rakhi Sawant On Her Tragic Life
Rakhi Sawant got married to UK-based businessman Ritesh in the year 2019. The couple decided to keep Ritesh's identity private. While a lot of people were thinking that her marriage was nothing but a big drama, Rakhi Sawant revealed its truth on Bigg Boss 14.
Rakhi Sawant on different occasions on the show spoke about her husband Ritesh. During a task, she told Rahul Vaidya that her husband is already married and has kids too. She said they were married for 2 years but they never lived together. During the recent task where Rakhi Sawant was asked to destroy her husband's letter for her wish to be granted, she told the fellow housemates that her marriage is more like a scam and hinted at ending it when she exits the show.
Sonali Phogat's Liking For Aly Goni
When Sonali Phogat entered the Bigg Boss house as a wild card contestant, she had an instant liking for co-contestant Aly Goni. She openly admitted to her liking for him and it left Aly Goni blushing. Though Sonali Phogat got evicted really quick, her chemistry with Aly Goni was loved by all. Do you know, Aly Goni promised to go on a date with her after Bigg Boss?
Eijaz Khan On Rape Accusation Against Him
While talking to Toofani Senior, Sidharth Shukla, Eijaz Khan revealed how his partner in the past accused him of rape due to which he had to leave Mumbai. He shared that there was one woman whom he helped and protected. He had promised to marry her but he didn't and she went on to file a rape case against him and he went to jail.
View this post on Instagram
Eijaz Khan didn't name the girl but revealed that she was very cruel and had once locked up his dogs to torture them.
Not just this, during the dark secrets task, Eijaz Khan revealed that he was molested at a very young age which is why he fears physical touch to date. His deep, dark secret shook the entire nation and made him win the task too.
Don't Miss: Tarot Card Reader Predicts Who Will Win Bigg Boss 14 Among Rahul Vaidya And Rubina Dilaik
Rubina Dilaik's Temper Issues, Suicidal Tendencies
While Salman Khan was lashing out at Rubina Dilaik for her behaviour with Rakhi Sawant a few weeks back, she made some shocking confessions. Rubina Dilaik shared that 8 years ago she was just how she was during that week because things were too great with her parents. She shared that back then she had suicidal tendencies, temper issues and that was one reason why her relationship was on the verge of breaking.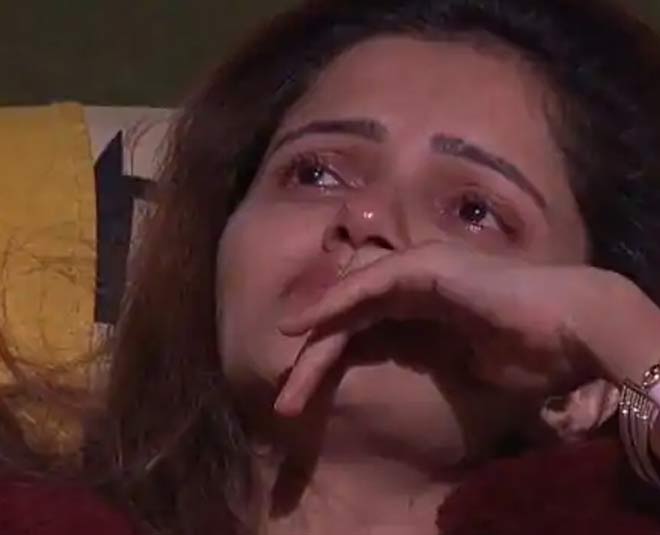 Rubina Dilaik had earlier during the dark secrets task shared that she and her husband Abhinav Shukla were considering ending their marriage and had given each other some time to decide. It became one of the most talked about things in the country. However, now things are all well between the two and they have decided to stay together and stronger!
Don't Miss: Nikki Tamboli To Aly Goni, Here's How Much Top 5 Finalists Have Earned In Bigg Boss Till Now
Kavita Kaushik On Abhinav Shukla's Drinking Habit, Not Being Friends With Eijaz Khan
Kavita Kaushik's entry to Bigg Boss 14 became a big highlight and one reason was her revelations about co-contestants EEijaz Khan and Abhinav Shukla. When Eijaz Khan claimed that he was friends with Kavita Kaushik, she disagreed. She went on to tell the host that she was never her friend but she just helped him at times because she respected him as a senior actor of the industry. She even talked about Eijaz Khan's depression and an occasion where Eijaz asked her to cook chicken for him. No one liked Kavita Kaushik sharing such personal information on national television and she was badly bashed for the same on social media.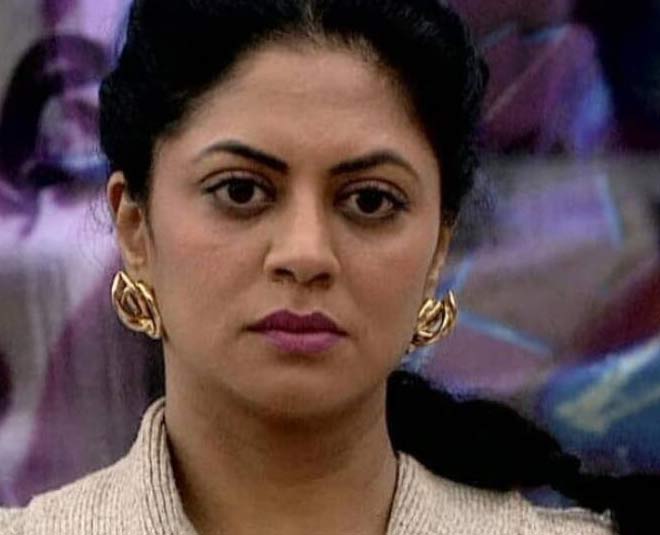 Not only this, Kavita Kaushik even revealed that Abhinav Shukla had a drinking problem and used to call her at odd hours. Both Kavita Kaushik and her husband Ronnit Biswas have been talking about Abhinav Shukla at length and even were a part of a weekend episode where they cleared it all face to face but the host asked them to stop when it all started to get ugly.
Well, what are your thoughts on these shocking revelations made by the contestants this season? Share your thoughts with us! For more such stories, stay tuned!